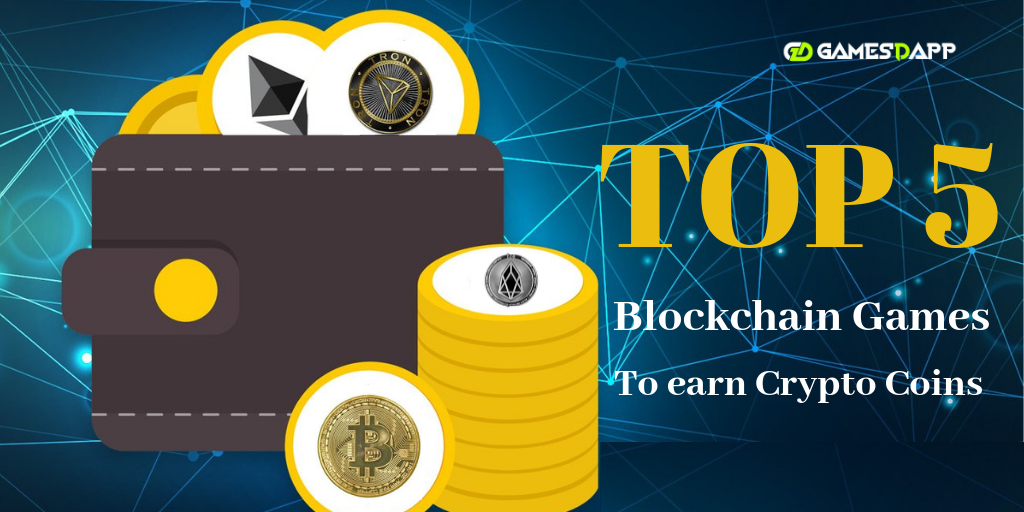 Top 5 blockchain games to earn crypto currencies
The era of cryptocurrency opens new possibilities for game developers and publishers. Here is a list of the 5 best blockchain platform games with which it is possible to earn crypto tokens and other cryptocurrencies. This is aimed at those who wish to be satisfied without spending money on purchasing mining hardware. You don't need to spend thousands of dollars on an expensive mining rig if you want to earn cryptocurrency. If you'd have some fun and like to save money while you're at it, why should not you try to play one of these games? They'll let you earn cryptocurrency for taking part in these crypto games.
Cryptokitties
Cryptokitties is the quintessential ethereum blockchain game. Released in 2017 by Axiom Zen, Cryptokitties is a game where gamers can collect and breed virtual cats. The real value is that each of the kitties is cryptographically unique (non-fungible) and which can be traded on the Ethereum blockchain for real money. Each "kitty" has a unique appearance. New Generation-0 cats are created by the game developers once every 15 minutes. From then on, the only supply of new kitties will be through breeding.
There have been virtual pet games before as same as, but the idea of true ownership of a crypto kitties rather than just some data on a central server has appealed to gamers. Within months of release, a crypto kitty had already sold for $100,000. More recently, a crypto kitty was auctioned for $140,000.
Worldopoly
When it comes to features, Worldopoly really does have it all. Augmented reality, MMORPG, gameplay, geopositioning, world-building, DAG and blockchain assets. Worldopoly have all of these factors and an immersive multiplayer mobile game.
Envision if the world was a Monopoly board you could view through your mobile phone's camera. You can buy buildings, streets even you can construct your own hotels on them. Now, imagine if you could sell parts of your empire for cryptocurrency worth real money, even raid or burn down competing players' buildings and rent out your shop fronts to advertisers.
Steem Monsters
Steem Monsters is a trading card game. All the information of card ownership, game results and data are stored on Steem's blockchain. As is usual for these types of games, Battles are the main objective of the gameplay. Winners of low-level tournaments can expect to earn strengthening decks and experience points. Anyone who can win high-level tournaments will be rewarded directly by Steem and they can collect steem dollar or another rare dollar.
There is also a real marketplace where you can sell, buy and you can trade cards with other players. Among the many cryptocurrencies, we are talking about STEEM, a well-established token with a market cap of nearly 180 million dollars.
Privateers.life the island
Privateers life is a pirate-themed game. The game is set in 17 th century pirate era. During gameplay, you need to keep your character watered, fed and healthy while you complete a diverse array of challenges and tasks. However, Privateers. Life offers an interesting twist on a regular game. No goods can just "appear"; you need to harvest, mine and build them and then crypto plays a role.
If you are in the part of the manufacturing process, you can able to sell your creations for Ludum (LDM). Ludum is the in-game currency. You can use it for services and buy items. The only two exchanges we found where you can trade Ludum in the real-world were YoBit and EtherDelta .
Huntercoin
Every gamer is familiar with MMORPG games. MMORPG stands for "massively multiplayer online role-playing game". The gameplay commonly sees lots of players can participate in the same world, at the same time. Cryptocurrencies have given rise to a new era of MMORPG titles, creatively called MMOCG (massively multiplayer online crypto-coin game). One of the first titles to become successful in this new type is Huntercoin.
The top-down 2D game has two simple objectives for each gamer 1) collect coins and take them to a bank and 2) kill the opponent player. All actions need a small amount of crypto to perform. If you kill an opponent player, their coins are back into the map for other users to fight over. The tokens are collected inside are Huntercoins (HUC). It is not a very famous cryptocurrency and ranks among the first top 1000 on CoinMarketCap. However, it can be traded for bitcoin (BTC) on Poloniex.
Conclusion
In addition, starting an MMORPG with the involvement of crypto-currencies is not a new idea, but there is still a lot to do in the field: lots of different new business models which can be applied, and thus, new ways of making interesting and profitable online games. Ping a dapp game development company to build an online game like which is mentioned above. We have a high qualified expert to satisfied your requirements.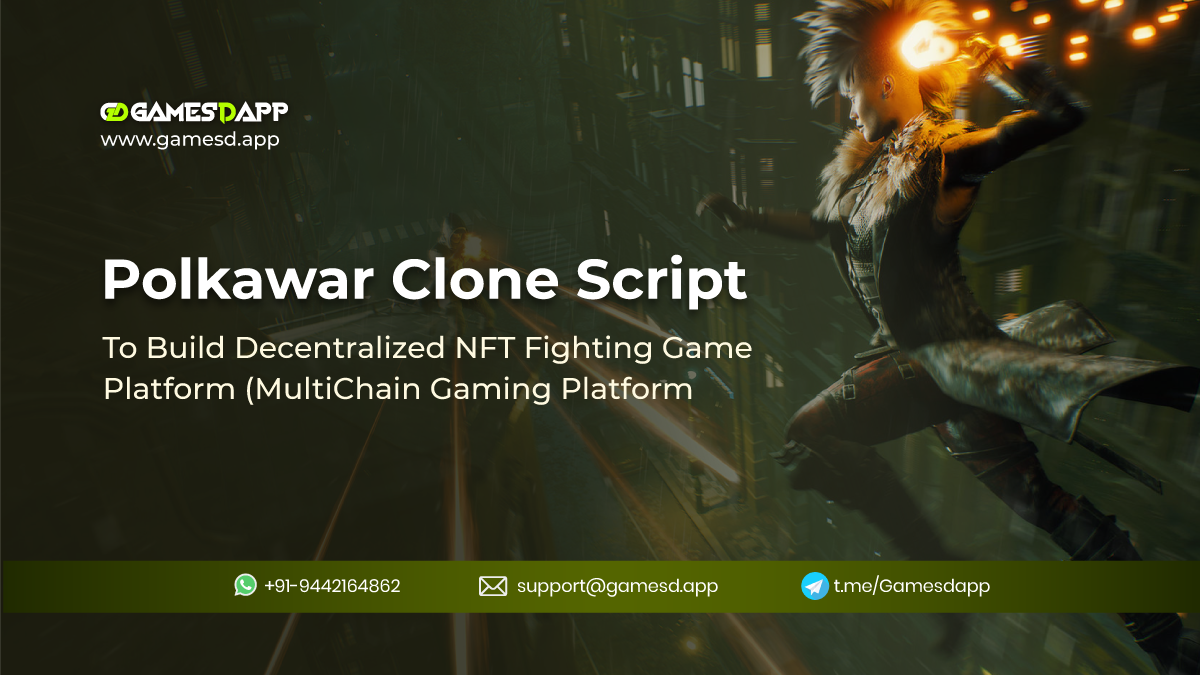 NFT Games Clone
Gamesdapp Offers a fully functional, ready-to-launch Polkawar Clone Script with customizable gaming functionalities as you desire. Schedule a Free Live Demo!...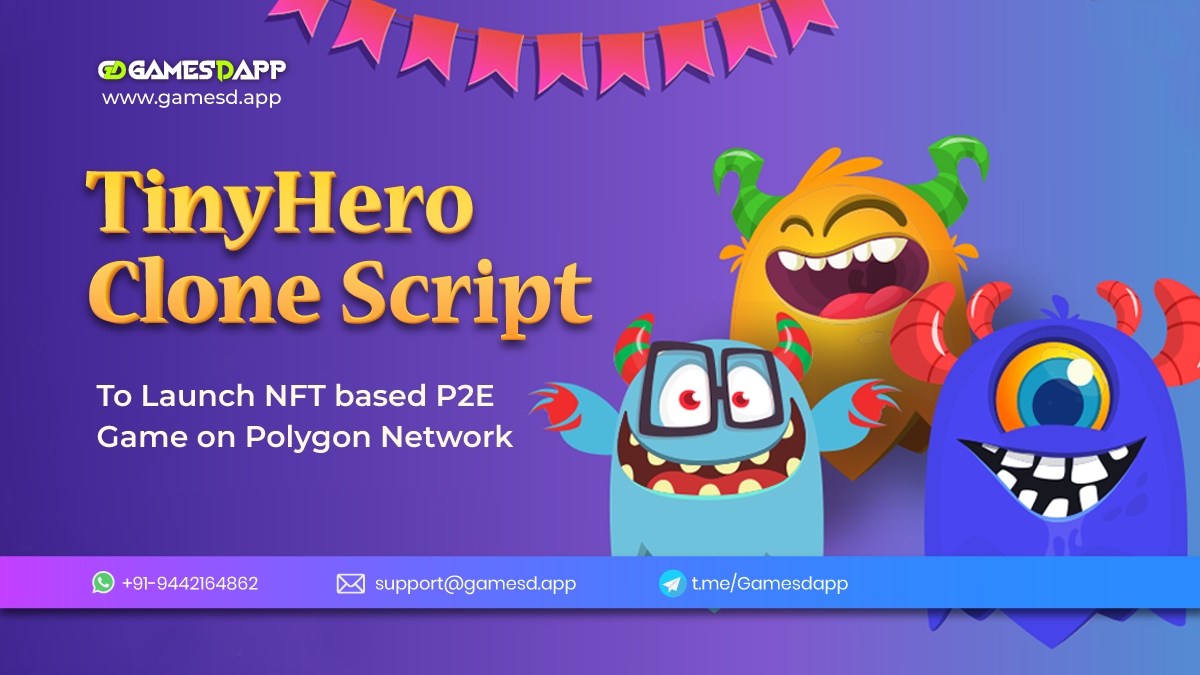 NFT Games Clone
GamesDapp is proud to announce the debut of our Tinyhero NFT Clone Script, through which anyone can able to launch their own Blockchain-based NFT Game Platform....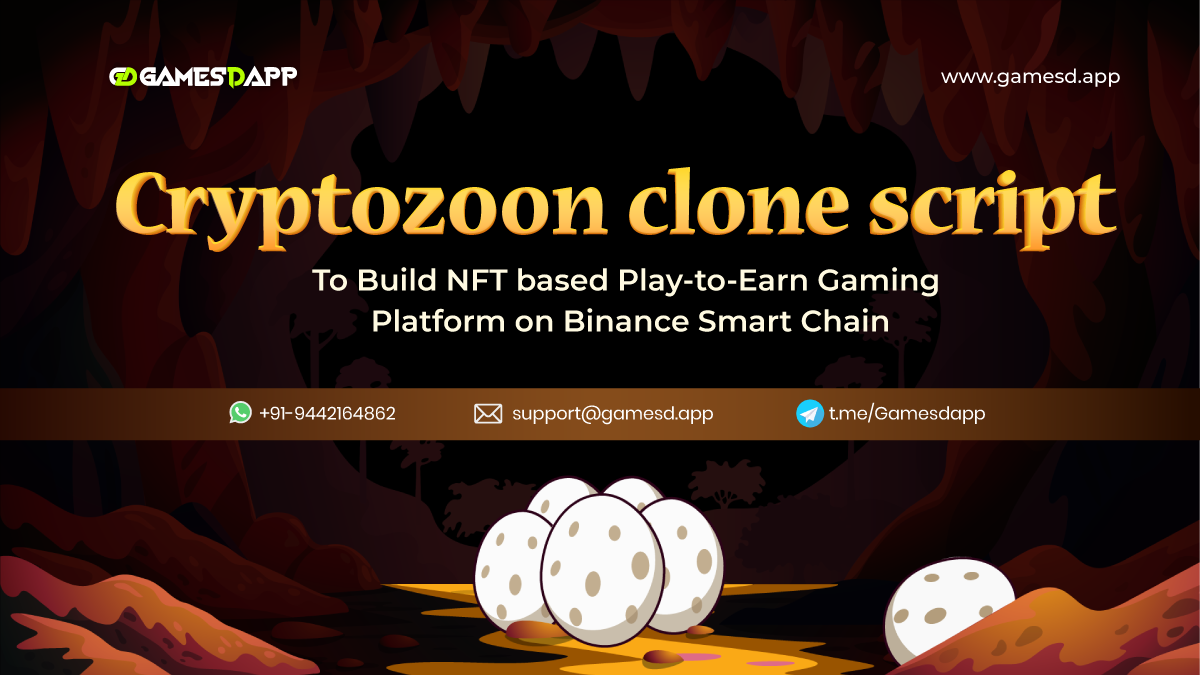 NFT Games Clone
GamesDApp provides Cryptozoon Clone Script with various features To Build an NFT based Play-to-Earn Gaming Platform on Binance Smart Chain....