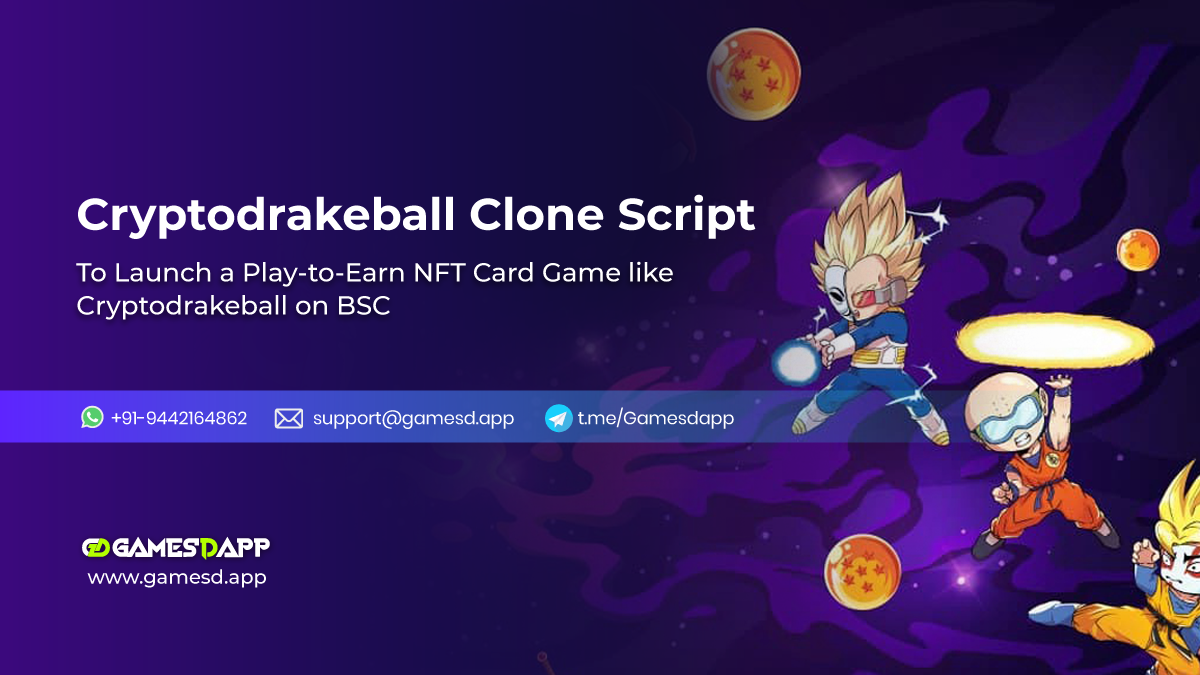 Home
>
Blog
>
NFT Games Clone
> CryptoDrakeBall Clone Script To Launch Play-to-Earn NFT Card Game on Binance Smart Chain (BSC)
CryptoDrakeBall Clone Script To Launch Play-to-Earn NFT Card Game on Binance Smart Chain (BSC)
Binance Smart Chain (BSC) is quickly becoming the epicenter of the lucrative NFT market. It is a significant improvement over Binance Chain and uses a dual-chain architecture.
Are you willing to create a gaming platform like cryptodballs? But, hesitant to take the first step. Don't worry; we'll always be here to assist you by offering all relevant information as well as an additional tip at the end of the post.
Let's get started,
Cryptodball Clone Script
Cryptodrakeball clone Script is a website script of a NFT-based game platform that performs all of Cryptodrakeball's functions on the Binance smart Chain Network. This Cryptodrakeball clone is a fully smart contract-integrated solution that includes game customization.
It provides a customizable Script that is a 100% white-label solution for creating Binance Smart Chain-based Games like the Cryptodrakeball.
Why do you Want to Build an NFT Gaming Platform on Binance Smart Chain?
In recent years, non-fungible token trading is on the rise. To exchange NFTs, a variety of different NFT marketplaces have been created. The Binance smart chain platform distinguishes it from others. Following are the benefits of building a gaming platform on the binance smart chain,
It is a rapidly expanding network that is backed by the Binance decentralized exchange.

It has a minimal transaction fee.

The transaction processing speed on this platform is really fast.

Due to its quality cross-chain compatibility feature, it has a high level of interoperability.
Features of Cryptodballs Clone Script
Transparency
Users of the NFT gaming platform can purchase virtual assets, which will be made available to them in a transparent manner. The amount of money exchanged and the details of the purchase will not be visible. It has the potential to draw a large audience to a gaming platform.
Simple to verify
Transactions between gamers and developers are easily traceable thanks to blockchain technology, which benefits both parties. Gamers' trustworthiness is strengthened on this platform, and they also have a comprehensive awareness of all transactions.
Liquidity
NFTs are used as collateral for ready funds, other cryptocurrencies, or fiat currencies, and they provide instant liquidity to a large audience in the NFT marketplace.
Scarcity
NFTs have a property that distinguishes them from other cryptos. NFTs are Scrace, and their availability in the network is presented.

How to choose the right platform for developing the NFT card game on the Binance Smart Chain?
To make an NFT game similar to Cryptodrakeball, you must contact the top NFT Game Development Company and seek their aid in creating your own NFT game. Gamesdapp offers NFT games such as Cryptodrakeball, which are accessible in two modes:
>> Creating the game platform from the ground up by supplying Cryptodrakeball's identical end-to-end services.
>> The second option is to use a customized clone script that meets your specific needs.
Why Gamesdapp for Cryptodrakeball Clone Script Development?
Gamesdapp - With the use of smart contracts, we provide a high-level supplement workflow to increase business performance. We have some of the best Decentralized Applications on the market.
Gamesdapp comes with a variety of features that can help our customers improve their business in a variety of ways. Some of the benefits are listed below.
Reasonable price.

Safe and secure platform.

Completely transparent transactions.

Ready to launch platform.

An instant user-friendly platform that sets you apart from the competition.

SEO-friendly platform.

Engage audiences easily from all over the world.

Compatibility with Multiple Devices (Android & iOS Compatible App).

Multilingual assistance is available.

Additional Revenue Models And Loyalty Programs.

Conclusion

Hope you got all the necessary information regarding the cryptodballs clone script. we have a team of highly skilled technology professionals who can help you create a truly distinctive platform. They render a platform that meets all of your needs and requirements.

Ready to start your own platform with us? If yes, then connect with us via,
Call/ Whatsapp - +919442164862
Telegram - t.me/Gamesdapp
Skype - live:support_60864
Disclaimer: Gamesdapp doesn't have any control over the trademark of "Cryptodrakeball" and we are not doing any promotions for them. We are just using the term for quick understanding purposes only. Our services are not meant to influence any organization or individual.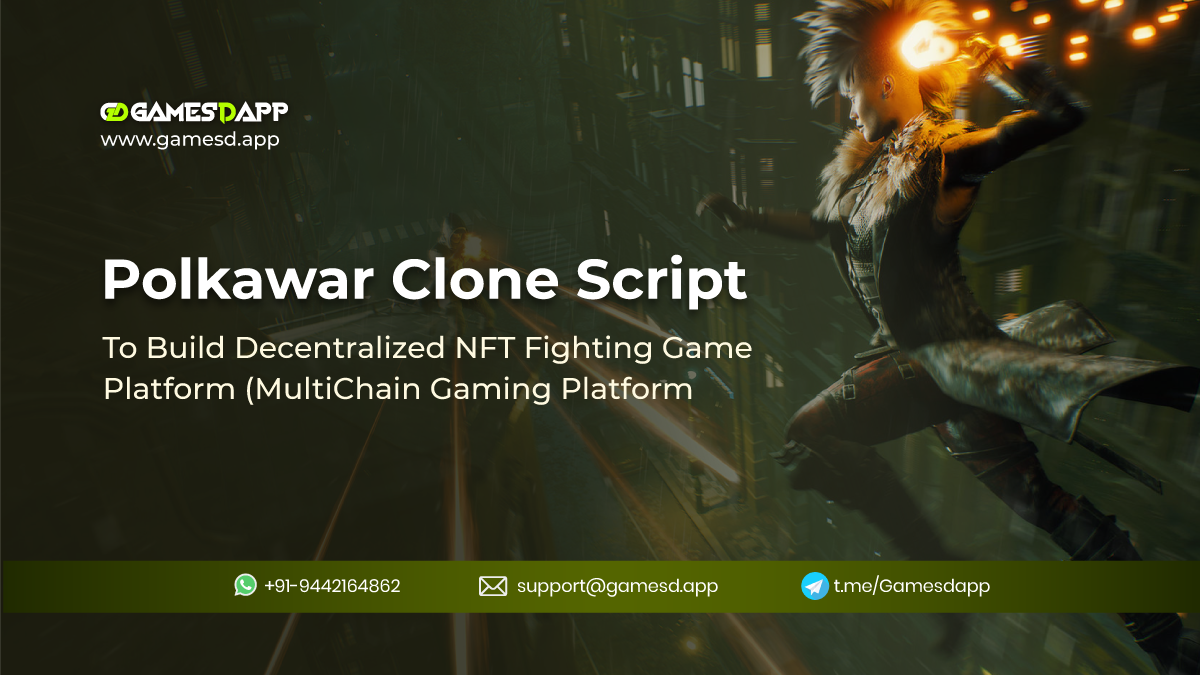 NFT Games Clone
Gamesdapp Offers a fully functional, ready-to-launch Polkawar Clone Script with customizable gaming functionalities as you desire. Schedule a Free Live Demo!...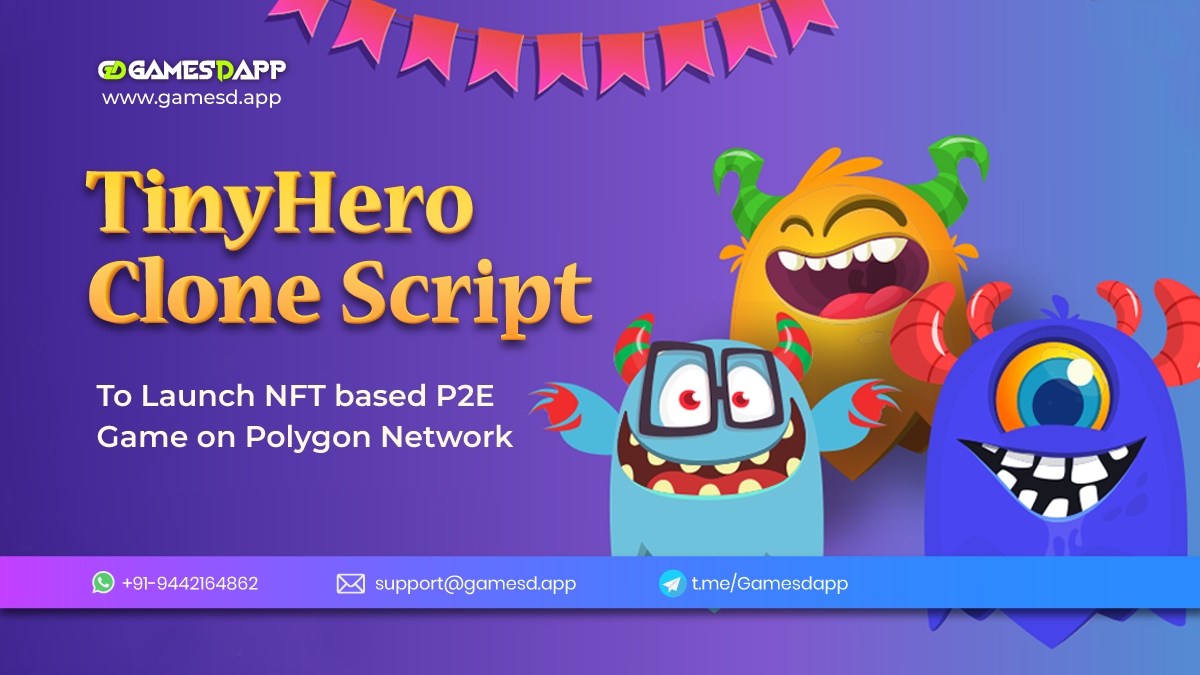 NFT Games Clone
GamesDapp is proud to announce the debut of our Tinyhero NFT Clone Script, through which anyone can able to launch their own Blockchain-based NFT Game Platform....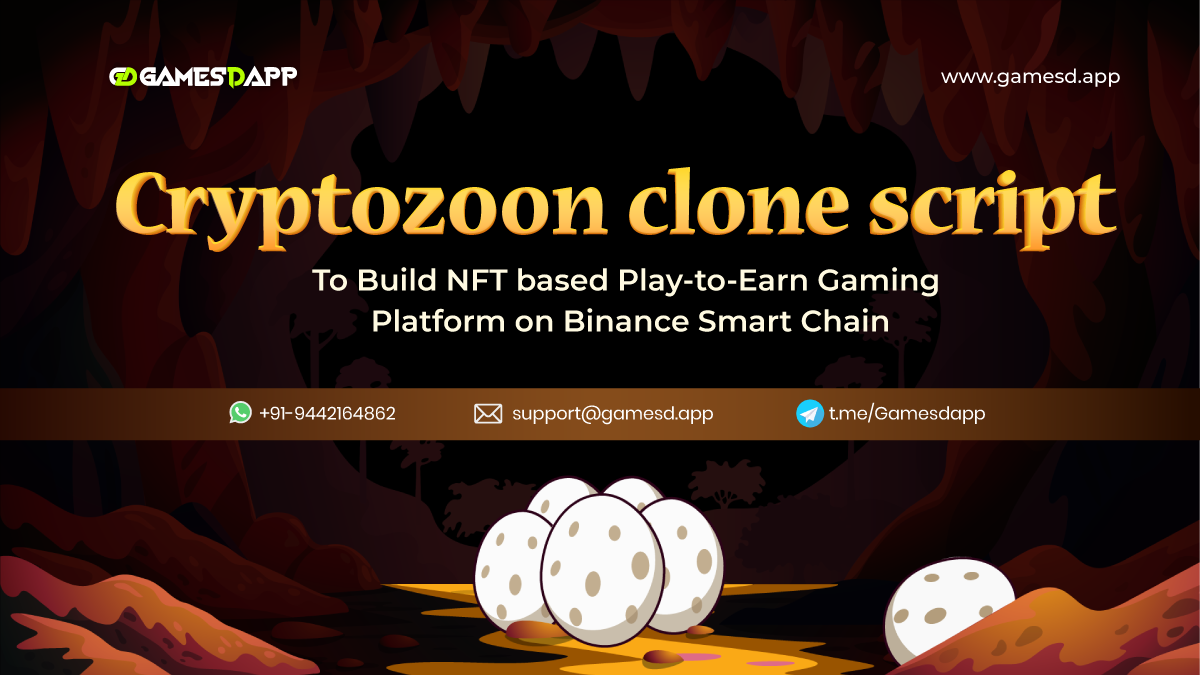 NFT Games Clone
GamesDApp provides Cryptozoon Clone Script with various features To Build an NFT based Play-to-Earn Gaming Platform on Binance Smart Chain....