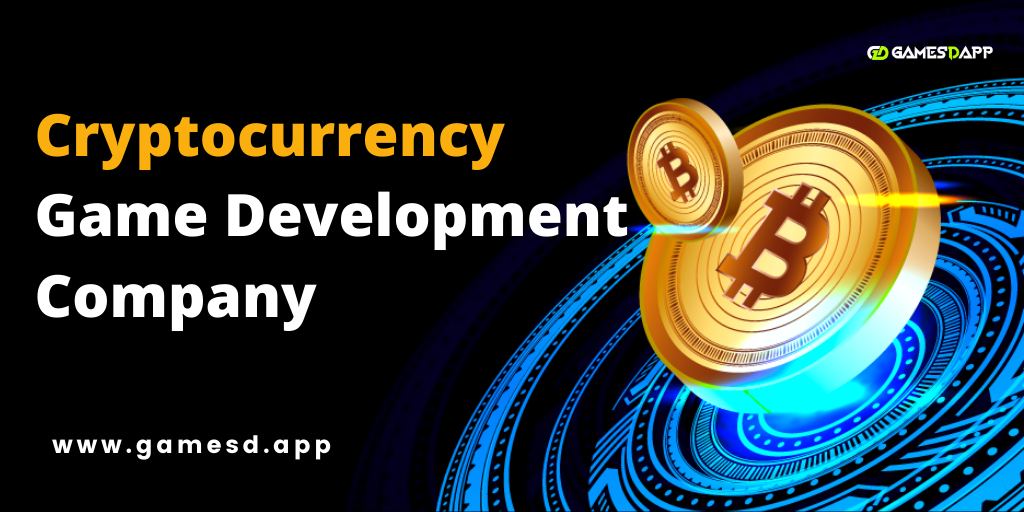 Cryptocurrency Game Development Company
What is Cryptocurrency?
Cryptocurrency is an internet-based medium of exchange which uses cryptographical functions to conduct economic transactions. Cryptocurrencies blockchain technology to increase decentralization, transparency, and immutability. With the use of private and public keys, Cryptocurrencies can be sent directly between two parties. These transactions can be done with minimal transaction fees, allowing customers to avoid the steep fees charged by traditional financial institutions. The prominent thing in cryptocurrency is not controlled by any central authority.
What is a Cryptocurrency game?
One of the massive innovations of the 21st century is, undoubtedly, the arrival of cryptocurrency. Cryptocurrency creates a revolution to change the world, but it might start with games. Perhaps the most obvious way for cryptocurrency to slot into the gaming industry as it stands is as a restoration for traditional card-based online transactions. cryptocurrencies can change the face of economies of gaming and that too, they are flourishing every day, setting even higher goals eventually.
Why to create games in Crypto?
The gaming industry has been struggling with payment transactions, safety, compatibility, and item trading problems ever since online games began. The cryptocurrencies and blockchain are the perfect innovation perfectly suited to solve these problems and players get free gaming experience. Let's see the benefits of crypto games
Eliminating payment intermediaries
Enhanced player experience
Collectables available through crypto-enabled games
Digital asset ownership
Eliminating payment intermediaries
In crypto games, players can transact with each other and buy or sell game assets.Removal of intermediate in theses transaction will create a player-controlled marketplace which is more convenient and hassle-free for gamers.
Enhanced player experience
Crypto transactions create a user experience and also make a great opportunity to earn while they play. blockchain creates a gaming ecosystem which connects individuals and players using the platform. A decentralized platform rewarded the players for their participation.
Collectables available through crypto-enabled games
Some games use blockchain and take advantage of creative crypto technology to enable transactions within the game. Users can also collect one-of-a-kind graphics which would consider digital art
Digital asset ownership
Since cryptocurrency is decentralized, the owner of the game asset becomes the actual owner instead of the game publisher. Games which use a smart contract for purchases make all transactions public and auditable.
Winnings through Cryptocurrency
While most online (video) games have winnings in the form of in-game currencies, the game developers now offer cryptocurrencies to reward gamers and even developers. You can also trade this digital currency outside the game which makes it a popular tradeable crypto-asset.
As an investor, the development of gaming cryptocurrencies provides an inexorable business opportunity. The popularity of gaming means any cryptocurrency which gains traction in the industry will catch on fast.
In conclusion, cryptocurrency has a prominent niche in the gaming industry. There are many possibilities to explore that will not only give players another option to pay, but also ensure which these payments are secure, safe, and does not pass through intermediaries. With more control over their gaming activities, players are more confident to spend on in-game purchases.
Cryptocurrency game development company
Hacker can easily hack the centralized servers. But Blockchain inside the gaming industry can change that. While players buy digital collectables in your blockchain-based game, they can save them securely in their crypto wallets. Crypto games are the easiest way to earn crypto coins and tokens which Is the most lucrative business in the gaming world. If you are plan to build your cryptocurrency games, choose the best cryptocurrency game development company.
We at gamesdapp have well-experienced crypto game developers. In addition, creating decentralized cryptocurrency games make your game more unique and secured. Many entrepreneurs are ready to invest in crypto gaming. Don't get the mess to start the cryptocurrency game. Our experts have sufficient knowledge to satisfy your needs. Ping us to get detail consultant from our experts.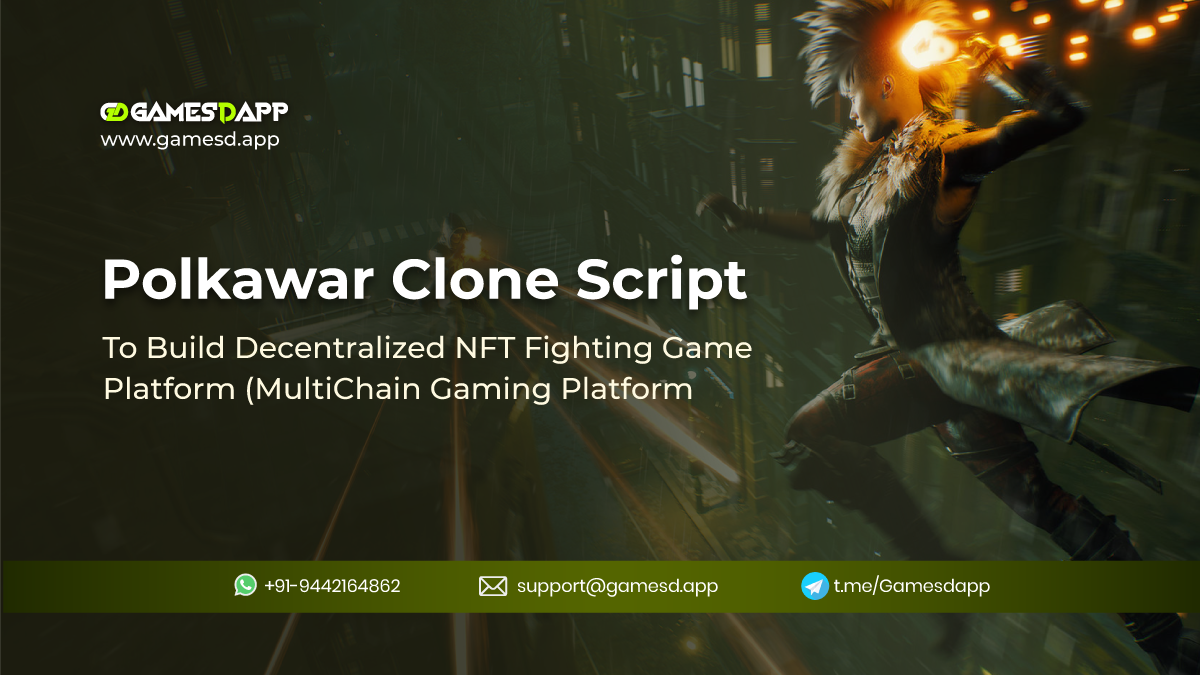 NFT Games Clone
Gamesdapp Offers a fully functional, ready-to-launch Polkawar Clone Script with customizable gaming functionalities as you desire. Schedule a Free Live Demo!...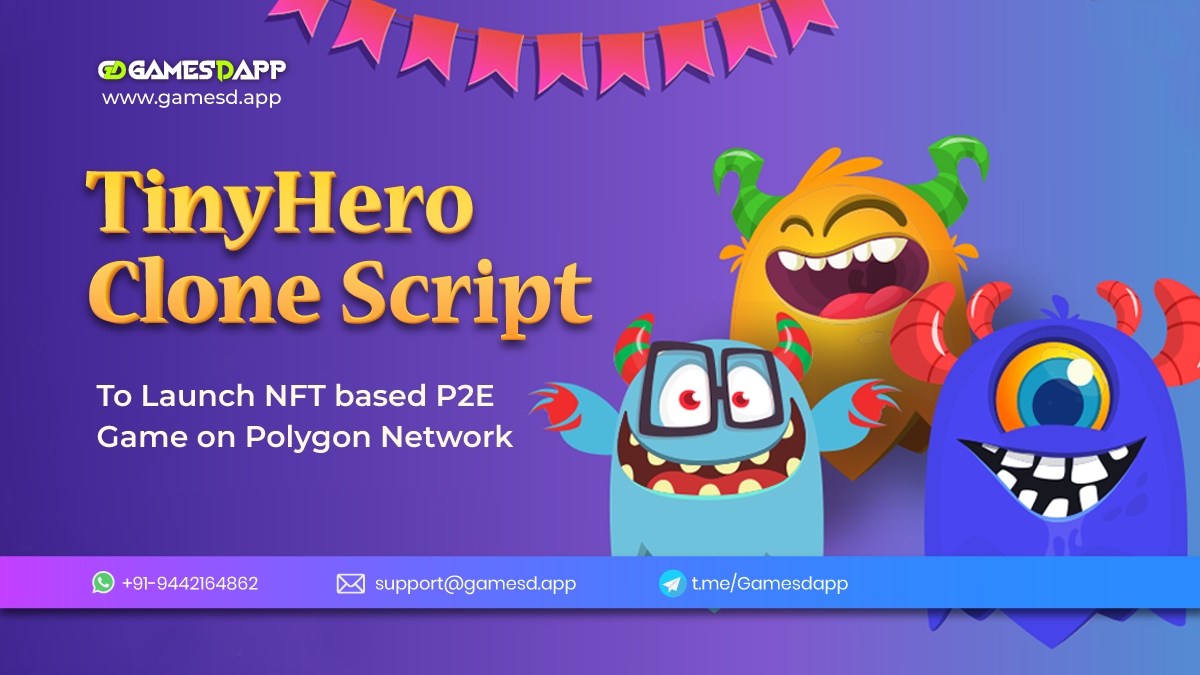 NFT Games Clone
GamesDapp is proud to announce the debut of our Tinyhero NFT Clone Script, through which anyone can able to launch their own Blockchain-based NFT Game Platform....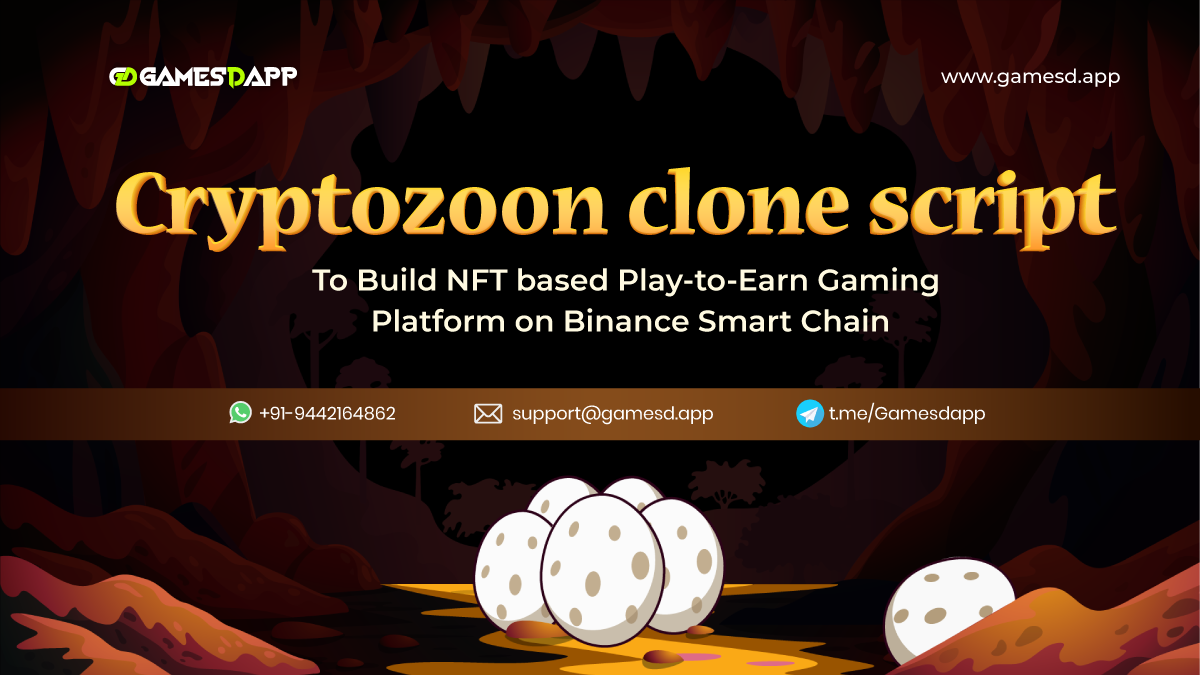 NFT Games Clone
GamesDApp provides Cryptozoon Clone Script with various features To Build an NFT based Play-to-Earn Gaming Platform on Binance Smart Chain....