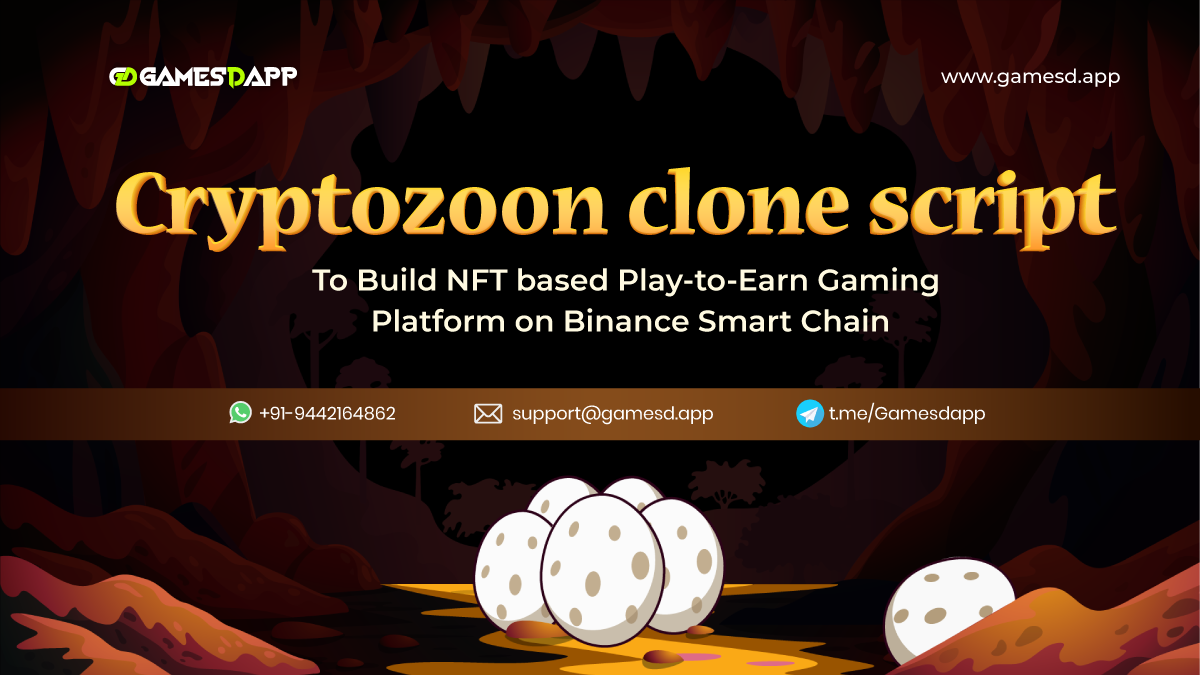 Cryptozoon Clone Script To Build NFT based Play-to-Earn Gaming Platform on BSC
Introduction
Playing Blockchain Games like cryptozoon has been trending. Fortunately, the Binance Smart Chain features a range of fantastic games in which you can both have fun and earn money. GamesDApp allows launching your own NFT clone script like cryptozoon.
Cryptozoon Clone Script
Cryptozoon clone script is a source code to develop your NFT auction marketplace like cryptozoon where you experience digital gaming platforms and Play-to-earn allows players to control their assets and raise their value by doing things like breeding creatures, unlocking improvements, purchasing products, and more. Players create value for both the community and the developers by participating in the in-game economy.
The play-to-earn reward system is simple, ranging from in-game assets like tools and weaponry to monetary prizes such as crypto and tokenizable assets that can be sold as non-fungible tokens (NFTs).
CryptoZoon Clone Script Development
Our objective is to create a comprehensive CryptoZoon Clone platform of digital monsters that will allow millions of people to participate in the NFT and blockchain-based gaming world in a simple, innovative, and exciting manner.

CryptoZoon was inspired by the Pokemon Story. The goal of our CryptoZoon Clone Script is to provide a comprehensive platform for digital monsters so that millions of people can enjoy themselves while participating in a blockchain and NFT-based gaming environment.

This clone script development at GamesDApp provides you with various features To Build an NFT based Play-to-Earn Gaming Platform on Binance Smart Chain.
Functionalities of Cryptozoon Clone Script
Cryptozoon clone script from GamesDApp is a game source code where you can earn money by playing. The decentralized gaming universe of Cryptozoon focuses on two ways to generate liquidity: purchasing and selling in-game NFTs or playing to earn in-game cryptocurrencies. In the first scenario, players produce and sell unique in-game NFT goods to other players for crypto or fiat on a marketplace. In the second scenario, users are rewarded with in-game crypto assets that can be swapped for fiat and other digital currencies or used to buy more in-game content.
Play-to-earn

Complete daily quests to earn more ZOON tokens and profit while aiding CryptoZoon in fleeing the assault of the Yaki empire.
Ownership
You must have at least one ZOAN or products to participate in the CryptoZoon clone script. You can get ownership by purchasing on the NFT marketplace, purchasing eggs, or acquiring from other players.
Move to a Higher Level
To increase your profits with CryptoZoon, use ZOON tokens to buy more ZOANs at a higher level.

Benefits of Creating a Gaming platform like Cryptozoon
Play-to-earn games like cryptozoon are a fun way to use NFT technology since they provide players complete control over their in-game NFT assets. In cryptozoon clone script, Players can use their in-game assets to breed new monsters, level up, and gain an advantage in PVP combat, just as in traditional gaming.

In this cryptozoon clone script, in contrast to traditional gaming, users can sell and trade their in-game assets as NFTs on marketplaces as they level up their characters. The more original and powerful their characters are, the more money they will be able to make.
How to Build an NFT Game Clone like Cryptozoon?
GAmesDApp provides the best gaming experience like CryptoZoon clone script that would have been the first ecosystem to combine the best elements of gaming and digital collectibles, merging them into a virtual world filled with digital creatures. At cryptozoon clone script, Players can utilize their ZOANs to combat monsters, earn items, and grow in CryptoZoon. It is now easy that you can adopt a clone script like Cryptozoon to Build an NFT based Play-to-Earn Gaming Platform on Binance Smart Chain at GamesDapp.
Why choose GamesDApp?
GamesDapp is the industry's leading NFT gaming platform development firm, assisting you in quickly establishing your own highly secure NFT gaming platform, complete with cutting-edge features and security measures tailored to your individual demands and requirements.

Our Cryptozoon clone script is extremely customizable, allowing you to customize and manage them to meet your specific requirements. We have a strong technical staff that can contribute their expertise in establishing a high-performing gaming platform for your needs.
Assistance is available in many languages.

The platform is both transparent and secure.

Technical assistance is available.

A platform that is SEO-friendly.

A platform that is ready to use.

Additional revenue streams and loyalty schemes are also available.

Compatibility with a wide range of devices (Both Android & iOS apps).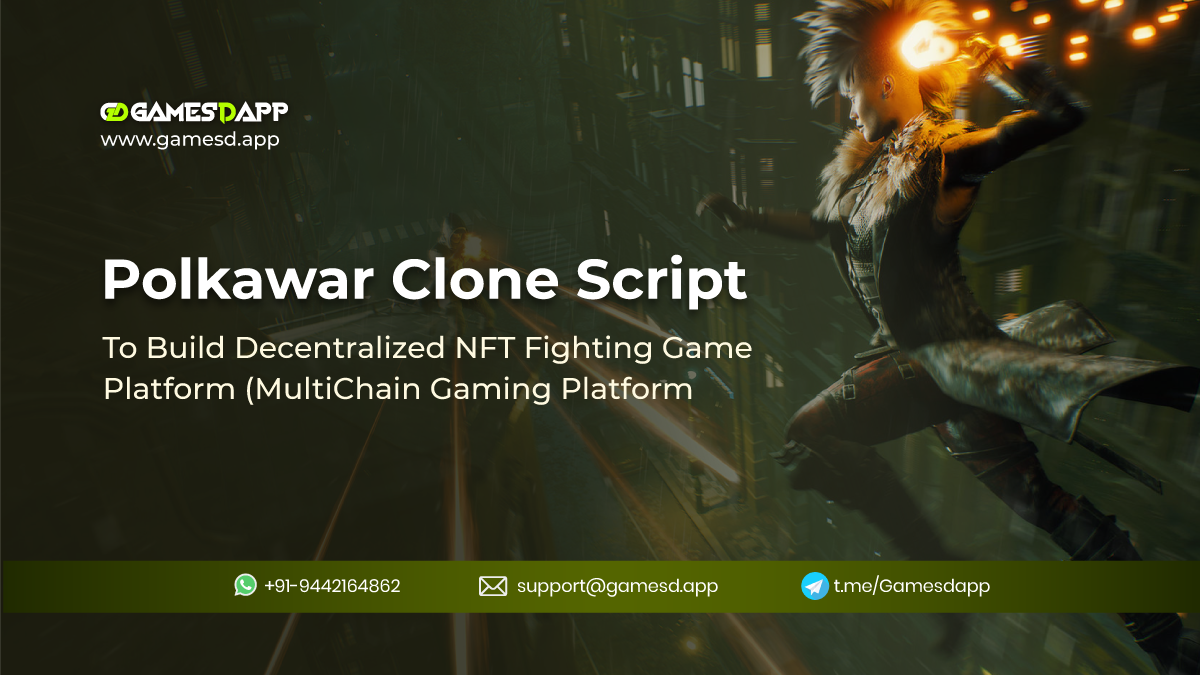 NFT Games Clone
Gamesdapp Offers a fully functional, ready-to-launch Polkawar Clone Script with customizable gaming functionalities as you desire. Schedule a Free Live Demo!...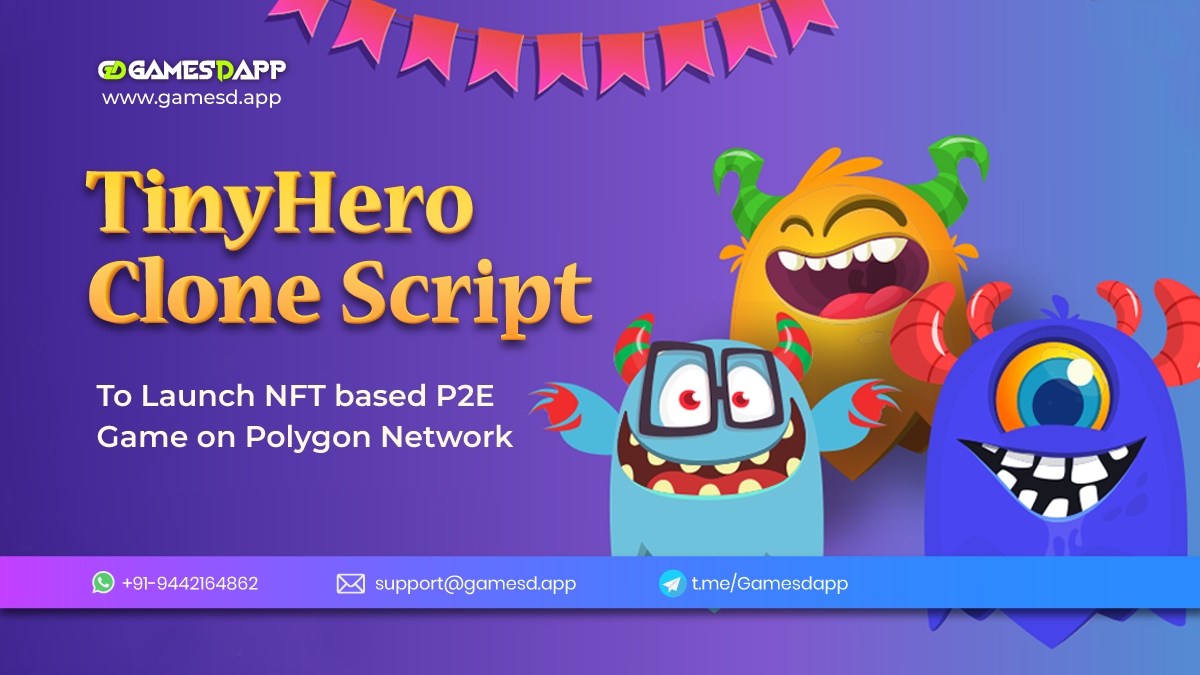 NFT Games Clone
GamesDapp is proud to announce the debut of our Tinyhero NFT Clone Script, through which anyone can able to launch their own Blockchain-based NFT Game Platform....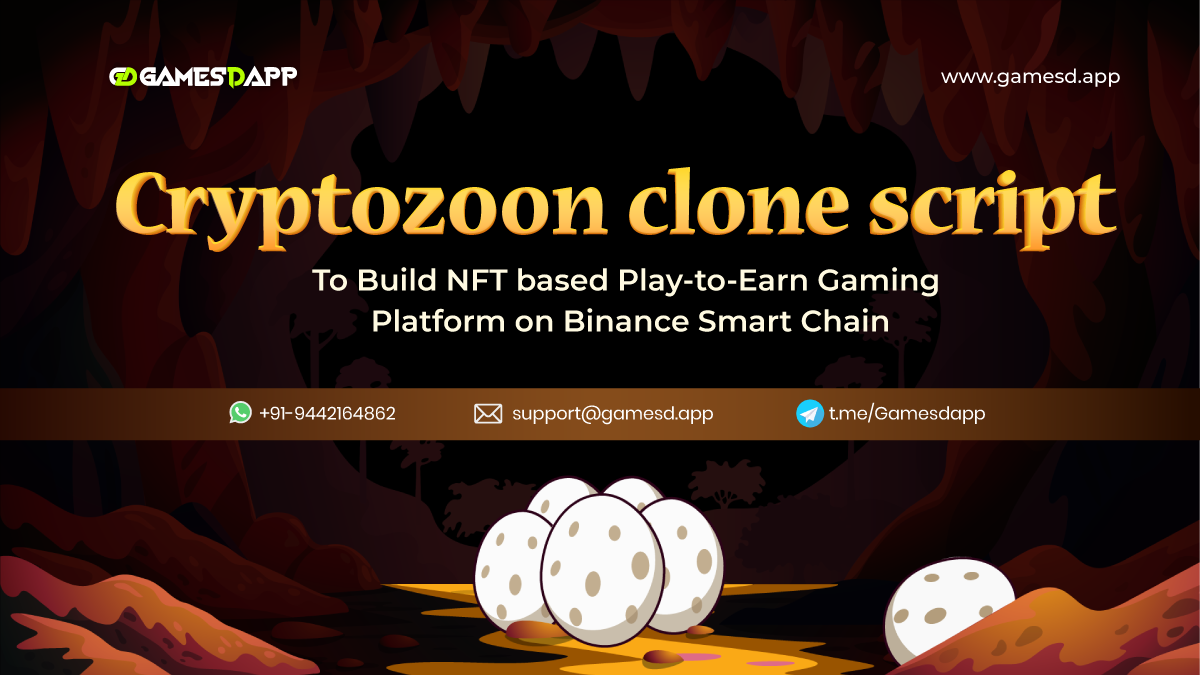 NFT Games Clone
GamesDApp provides Cryptozoon Clone Script with various features To Build an NFT based Play-to-Earn Gaming Platform on Binance Smart Chain....