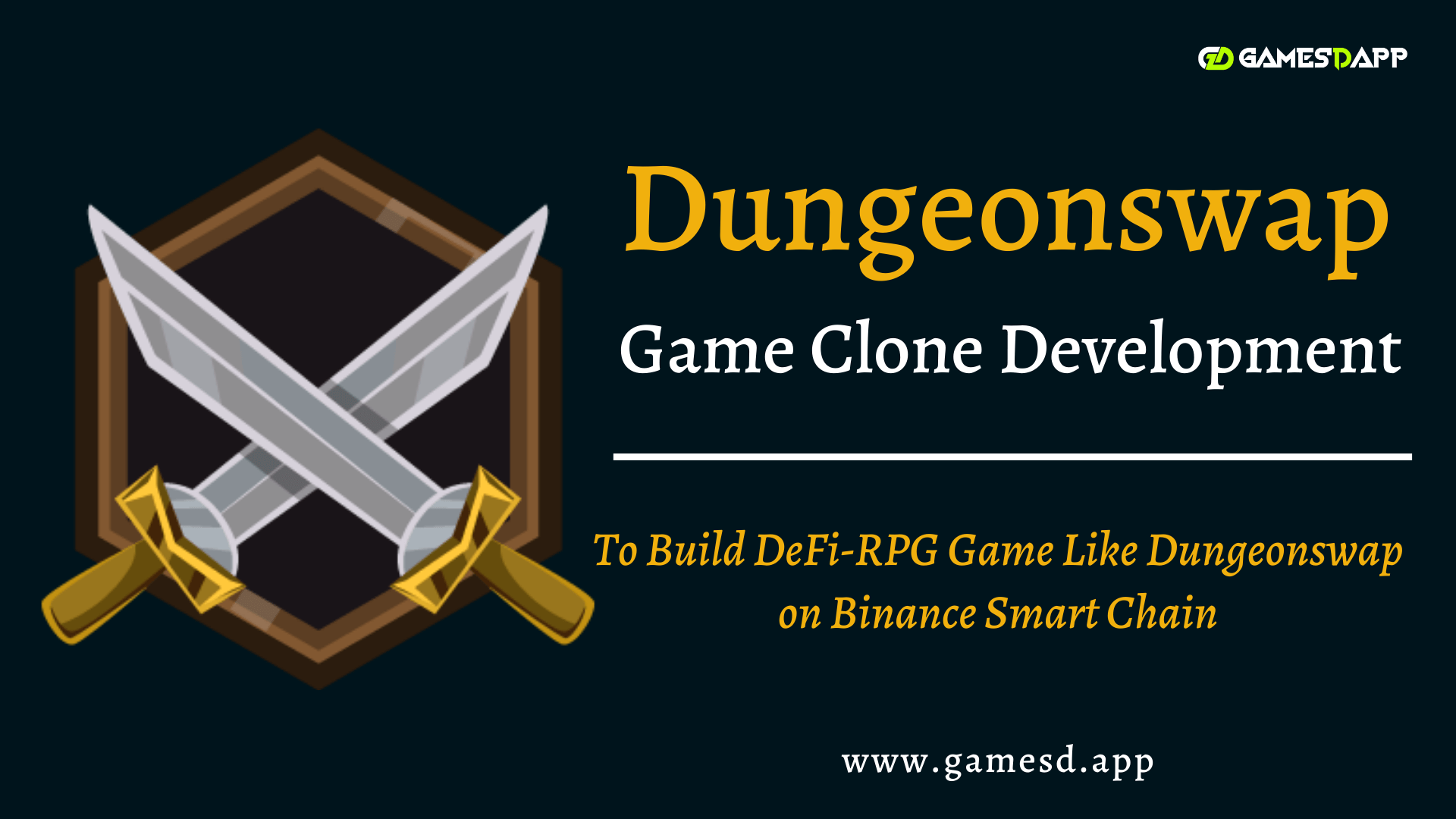 Home
>
Blog
>
Game Development
> DungeonSwap Game Clone - To Build DeFi-RPG Game Like DungeonSwap on Binance Smart Chain
DungeonSwap Game Clone - To Build DeFi-RPG Game Like DungeonSwap on Binance Smart Chain
Dungeonswap - Introduction
DungeonSwap is a decentralized RPG gaming platform on Binance Smart Chain with yield farming features and NFTs. Its unique feature beyond yield-farming is games called "The Dungeon" and "Boss Battleground" that generate user satisfaction with financial gains.
Dungeon is a "rogue-like" web game where the players can fight different enemies as they go deeper to the dungeon and accumulate awards in terms of DND tokens (primary token that will be used in the game), or else they can keep their reward and exit the game without the risk of losing all rewards by losing a battle on that level.
The users hold NFTs that are distributed randomly for free to the participants would have a positive effect on the outcome of the battles by helping the users to win the battle more easily.
Dungeonswap Game Clone
DungeonSwap Game Clone is a website clone that has a token swap, liquidity pools, farming options and staking exactly same as in Dungeonswap.
We Gamesdapp helps you to build DungeonSwap Game Clone which is a decentralized RPG game on binance smart chain with yield farming features and NFTs.Hence dungeonSwap is the first an foremost defi product- RPG Game built on Binance Smart Chain.
Get a free quote for >> Dungeonswap Game Clone
Dungeonswap Features
Below are the list of Dungeonswap's products/features
1. Trading Market (Exchange)

2. Liquidity Fountain (Adiing Liquidity)

3. Fantasy Farm(Yield Farming)

4. Alchemist's Pool (Staking Pool)

5. The Dungeon

6. Boss Batlleground
Dungeonswap will cover all the above 6 products.
The first 4 products - Trading Market, Liquidity Fountain, Fantasy Farm, Alchemist's Pool are the re-theme of pancakswap service. It will function exactly as any yield farming service without any big modification. The exchange will be function exactly as pancakeswaps service.
The last 2 products- Dungeon and Battlegrounds are the core competency of Dungeonswap.
The Dungeon
The dungeon serves as the original yield farming system. It is a rogue like game where users starts from 1st level. On each level, players are faced with different enemies to attack, special attack,and escape to win the amount that is bet into the batlle. The players can either choose between fight or flight, it means that they can go to the deeper level of dungeon and continue fighting to accumulate more award or else keep their reward safe and exit the game so that they dont risk to lose all theor rewards by losing that battle.
BOSS Battleground
This is a variation to pancakeswaps lottery, where the users will do fighting a boss together and those who amanged to kill the boss are the winner to get rewards. The role of NFTs is the major difference between boss battleground and pancakeswap's lottery. well in dungeon the nfts will increases the chances of getting extra rewards. In order to prevent discouraging the users of battleground without nfts, extra rewards will be in seperate pool that is funding seperately.
RPG and Dungeon
In the traditional yield farming method people will just focus on their returns. while in joining dugeon adventures, fighting battles and joining yield farming each user can be able to play their own character and can raise their characters all in a decentralized manner.
DND Tokens
DND is a token that allows your to earn High APR staking rewards, which is used in RPG NFT games that will be available from the dapp itself. Thus the rewards or outcome of the game will be in terms of DND tokens and NFTs that are financial in nature. The NFTs earned by the users will serves as a utility that helps to aid the users performance in the game.
This DND token has been listed on CoinMarketCap, CoinGecko, Blockfolio, Trust Wallet Defistation, BSCProject, and DappRadar.
You can also use your DND to stake in the "Alchemist Pool" as well, earning high APR rewards that you can watch grow and can harvest these rewards at any time, and also unstake at any time as well! There is also another staking service called "Fantasy Farm" where you can add to the liquidty of the token and earn much higher APR than in the pool.
Inspite of staking and playing NFT games, you can also swap any token on the dapp that's on Binance Smart Chain. So if you want to play some battle games, win DND, and swap it for BNB instantly Or else you can harvest your staking rewards and swap to BNB instantly!
DND Token Ecosystem
NFT is an important part on how the DND Token ecosystem is made sustainable. Well the users can get free NFTs, these nfts will help them to earn more DND token during their gaming experiences. There will be a secondary market for NFTs where users could trade these nfts and gets profited, including the collection purpose and gaming financial reward purpose. However these will provide additional external fund to the ecosystem.
How to create a Gaming Platform like Dungeonswap?
To build decentralized RPG gaming platform like Dungeonswap on Binance Smart Chain ,You will need
>> A perfect plan and strategy.
>> A perfect team blockchain game developers to implement hence it is not a single man job as it would take more time.
>> You should have experts who are well-versed in updated technology stacks
>> A Testing, development and deployment team.
If you have such a solid team, then you are ready to build your Gaming Platform like Dungeonswap. Gamesdapp as the best Blockchain Game Development Company, assists you with all the above factors with their expert Game developers who can ready to develop and deploy your gaming platform on Binance Smart Chain.
They can guide you through the process to create an updated DeFi Gaming Platform like Dungeonswap with all the features. Our Dungeonswap Clone software comes with customization options that you can modify based on your requirements.
Gamesdapp Assist you with several services,
Bug free, secure and reliable platform

State-of-the-art technology tools

Highly knowledged experts

End to End solutions

White Label Solutions

Multi-signature crypto wallet

Quality service

Superfast project delivery

Customer support - 24/7
Kickstart The Creation Of Dungeonswap Game Clone
Disclaimer: Gamesdapp doesn't have any control over the trademark of "Dungeonswap" and we are not doing any promotions for them. We are just using the term for quick understanding purposes only. Our services are not meant to influence any organization or individual.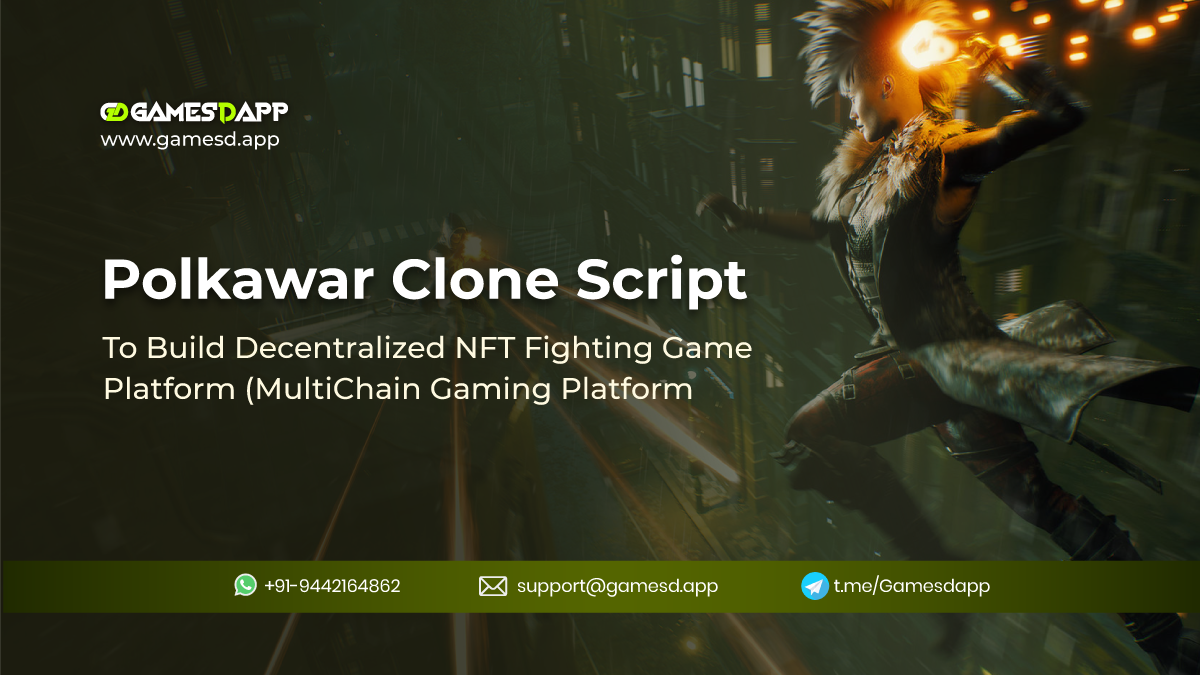 NFT Games Clone
Gamesdapp Offers a fully functional, ready-to-launch Polkawar Clone Script with customizable gaming functionalities as you desire. Schedule a Free Live Demo!...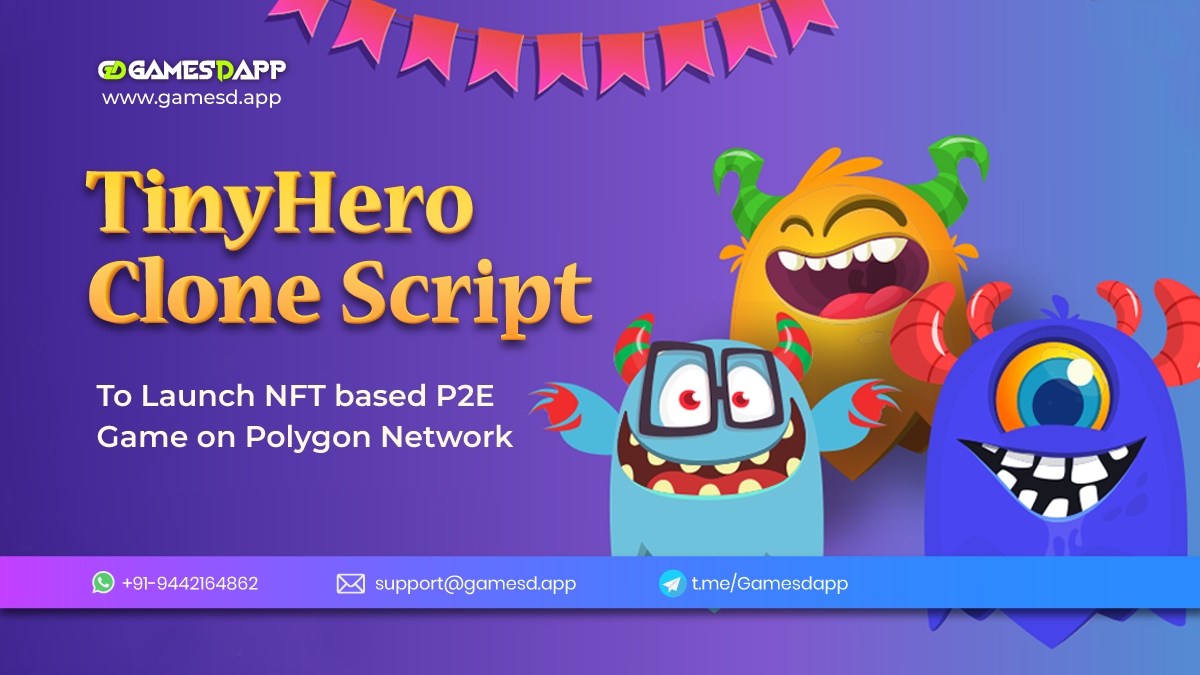 NFT Games Clone
GamesDapp is proud to announce the debut of our Tinyhero NFT Clone Script, through which anyone can able to launch their own Blockchain-based NFT Game Platform....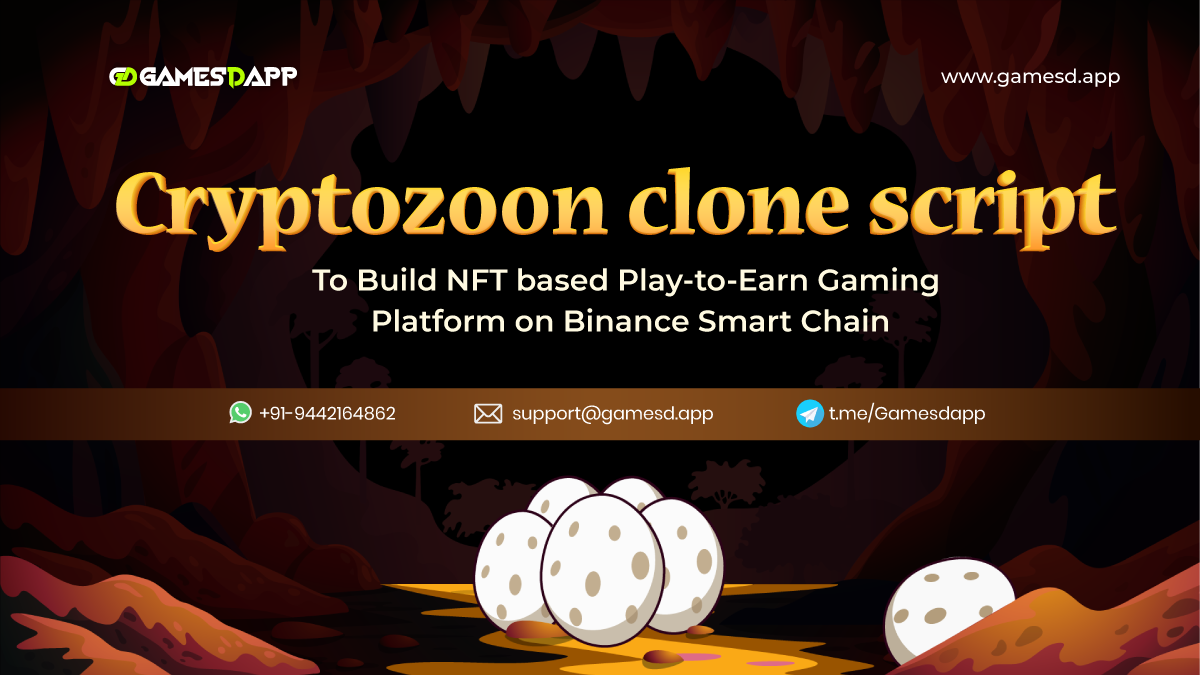 NFT Games Clone
GamesDApp provides Cryptozoon Clone Script with various features To Build an NFT based Play-to-Earn Gaming Platform on Binance Smart Chain....