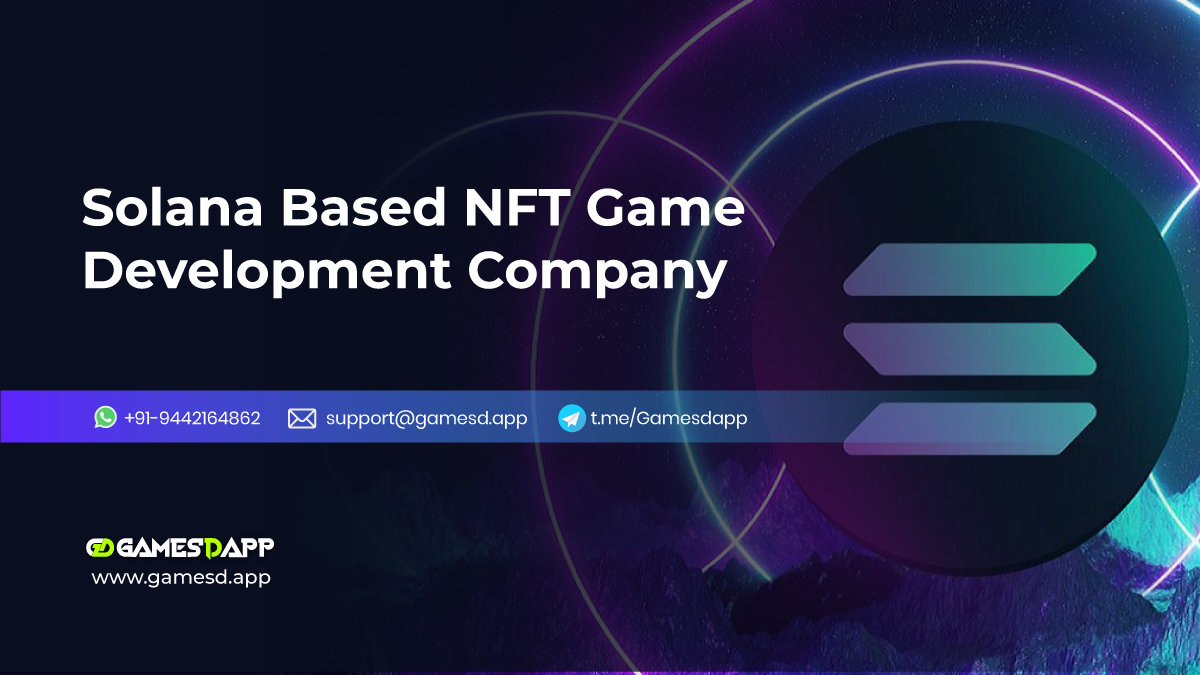 Solana Based NFT Gaming Platform Development Company

NFT Game Development

NFTs are digital assets based on a blockchain network that operates in a decentralized setting. NFTs also serve as proof of the validity of a digital product on the platform. An NFT is a product that can be digitized which includes both tangible and intangible items. Minting is the process of converting an asset into an NFT. Music clips, trade cards, games, image clips, domain names, and other digital assets are regularly created.

Although NFTs can be traded on a decentralized exchange platform, the NFT marketplace is the most often utilized platform for NFT trading. The NFT market is constructed on a blockchain network which helps the market to keep transactions secure. Each NFT marketplace is distinct in that it trades

Each NFT marketplace is distinct in that it trades just one form of NFT. Opensea and rarible are two well-known marketplaces for trading open NFTs which trade all forms of NFTs. Trading exceptional and exclusive sorts of NFT such as digital art collectibles are popularised by Superrare and NFT gateway.

Solana Blockchain for Gaming

Solana is a single blockchain system on the Proof of stake (POS) consensus mechanism which allows for low entry barriers and time stamp transactions for maximum efficiency.
For example, it now handles over 68,000 transactions per second (TPS) whereas bitcoin and ethereum both have a TPS of less than 25.

Since the inception of its primary network, Solana has created over 50 million blocks through USDT, Audius, Terra, and chainlink which operate on the Solana protocol. To reduce latency and communication cost, Solana employs a tower BFT which is a POS-based consensus mechanism.
Why Solana for NFT Game Development?

As the number of NFT marketplaces in the crypto world has grown, so has the amount of traffic on NFT resulting in network congestion and sluggish transaction speeds. In addition, there are high gas prices. To address these issues, many developers have proposed incorporating unique blockchains into the marketplace. We, GamesDApp have a significant answer to these issues, ensuring a high-performance NFT marketplace.

The NFT marketplace in Solana is NFT focused. This marketplace is simple to use because digital creators are not required to have considerable knowledge of how smart contracts work. The fundamental purpose of the Solana-based NFT marketplace is to increase transaction speed at a reasonable gas cost.

Currently, ethereum based NFT marketplaces are the most popular choice for digital producers to promote their talents and digital artwork treasures, and the transaction costs have increased. Solana-based NFT markets do away with the problems that plague ethereum based NFT marketplaces.

The rate of minting will be enhanced in the Solana-based NFT marketplace at the decreased trading and minting rate. This platform allows users to view revenue and performance data, and payment transactions are handled automatically for them.
Benefits of building an NFT Game on Solana Blockchain
Solana NFT marketplaces provide a fully decentralized, scalable, and secure solution to the blockchain trilemma.

It decentralizes authority such that the user's transactions are unrestricted in any way.

Users can stake their NFT digital assets on the profitable Solana NFT marketplace, which generates a small profit.

In high transaction speed, Solana is 3500 times better than Ethereum and 10,000 times faster than Bitcoin.



Create NFT Marketplace on Solana

The growing popularity of NFTs in today's digital world increases traffic on NFT marketplaces, resulting in network congestion and higher transaction fees. New blockchain networks are being developed to address this problem.

Solana is one such blockchain network, thanks to its innovative consensus mechanism which provides rapid transactions with low gas fees. The NFT marketplace acts as a central platform, and the Solana NFT marketplace speeds up transactions while lowering gas expenses.
Solana Based NFT Game Development Company

Solana NFT exchange platforms connect makers and takers by allowing traders to swap digital NFT assets for crypto tokens and cryptocurrencies. To withdraw money from the account on NFT marketplace exchange systems, merchants must pay a charge. The platform's revenue comes from commission fees collected during transactions. GamesDapp is a leading Solana NFT game development company that offers frictionless, robust, and secure marketplace services on Solana.



Features of Solana based NFT Game Platform
Due to its low gas price and network congestion, it attracts more people.

Transactions take less than a second owing to the scalability.

It is one of the world's first web-sied blockchains and fastest networks with the performance of fifty thousand TPS.

Because of its modularity, it is possible to include a variety of plug-ins such as market trending features and security procedures into the platform.

Why Gamesdapp for Solana-based NFT Game Development?

GamesDApp has been named the finest NFT game development firm in the world. We have extensive experience producing NFT games on Solana. For the consumer, GamesDApp creates a Solana-based NFT marketplace. Our top aim is to resolve the challenges that currently exist in traditional NFT marketplaces. Our product development team is the most talented in the NFT game industry. The NFT marketplace's primary success is determined by its ability to reach out to its crypto market. We will provide the best service for the creation of your NFT game.
Reach out to us with your requirements!!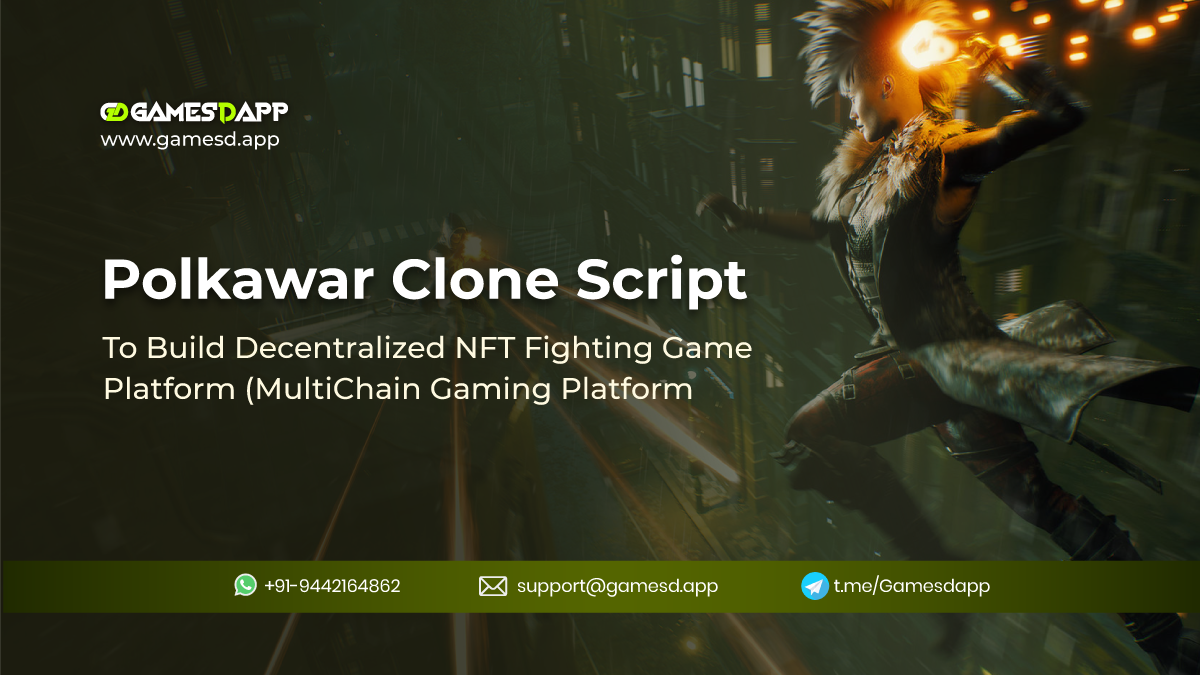 NFT Games Clone
Gamesdapp Offers a fully functional, ready-to-launch Polkawar Clone Script with customizable gaming functionalities as you desire. Schedule a Free Live Demo!...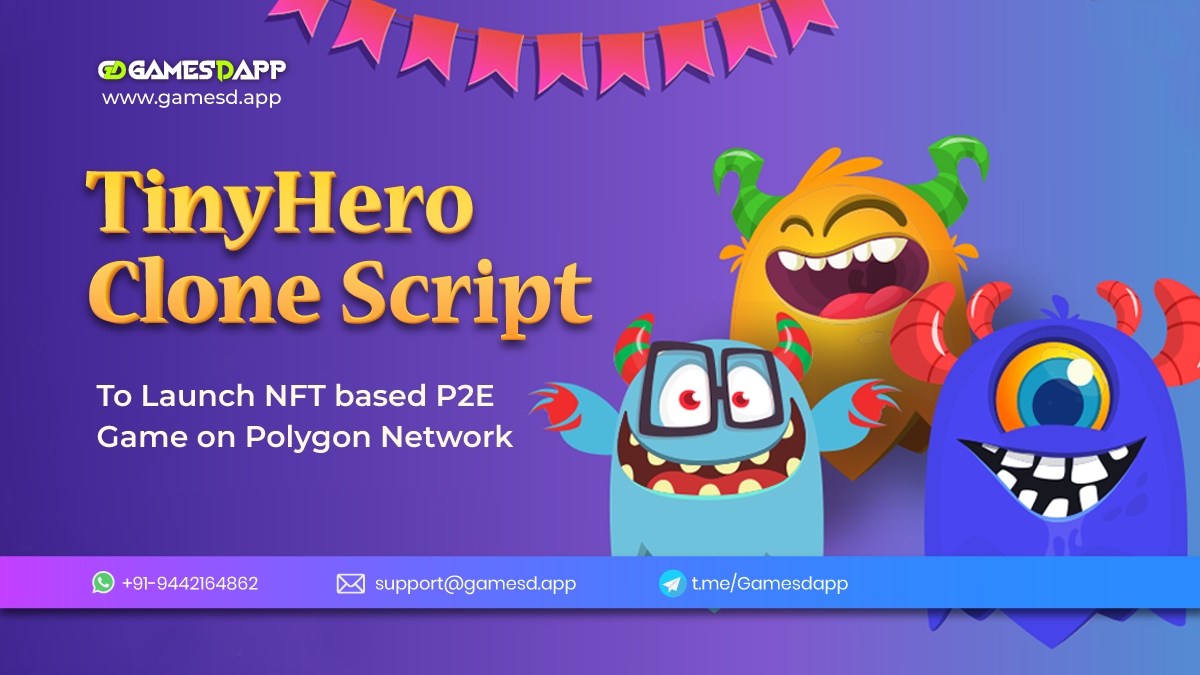 NFT Games Clone
GamesDapp is proud to announce the debut of our Tinyhero NFT Clone Script, through which anyone can able to launch their own Blockchain-based NFT Game Platform....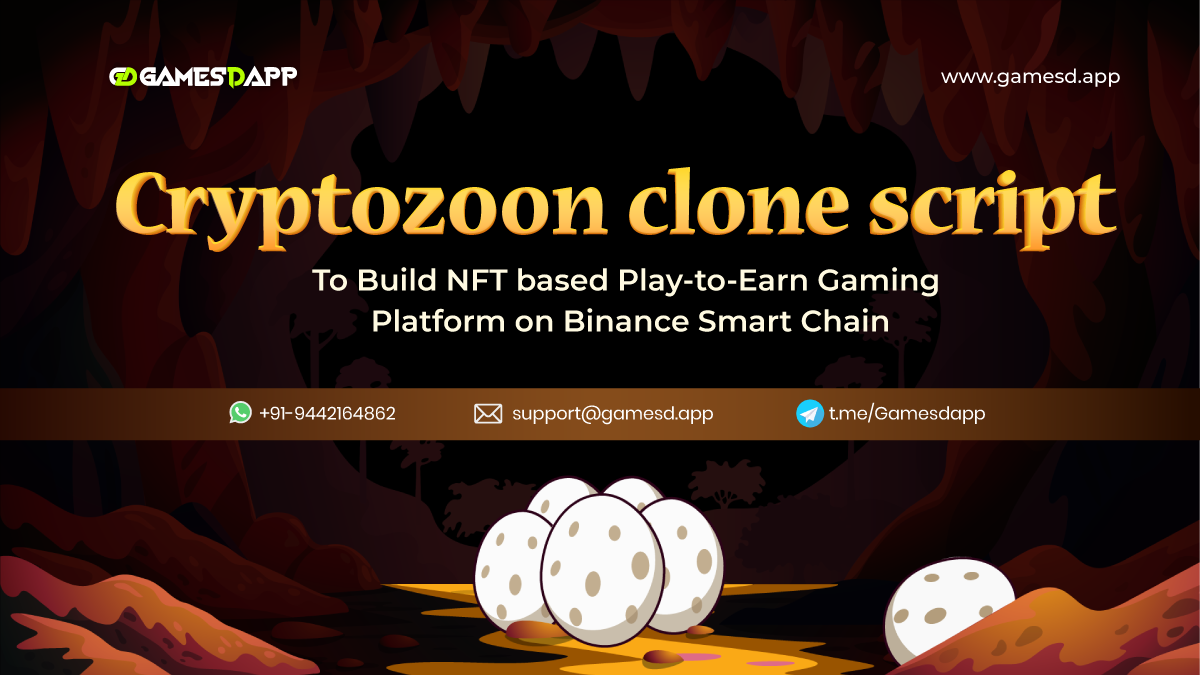 NFT Games Clone
GamesDApp provides Cryptozoon Clone Script with various features To Build an NFT based Play-to-Earn Gaming Platform on Binance Smart Chain....