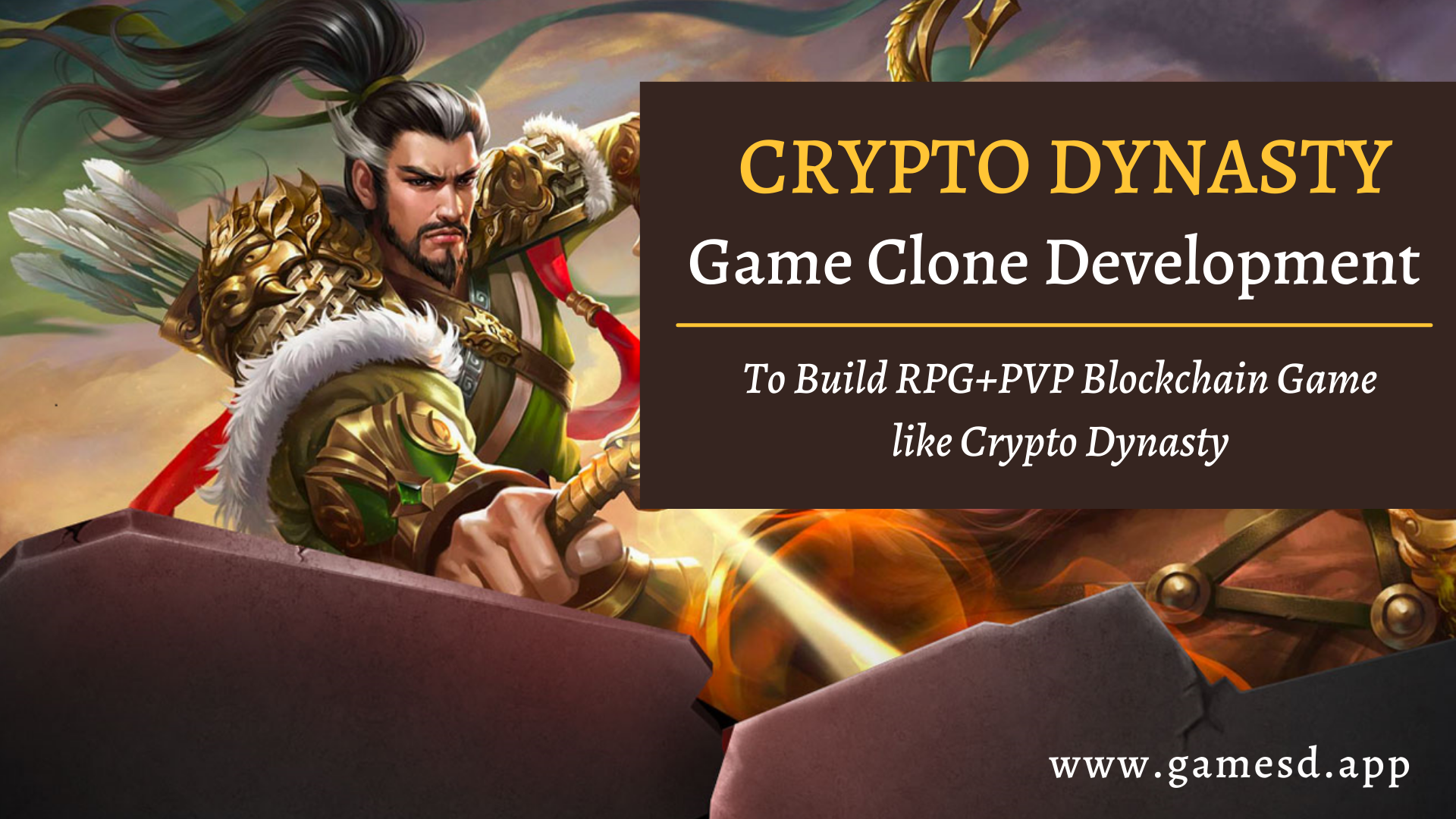 Crypto Dynasty Game Clone - To Build RPG+PVP game on both EOS & ETH Blockchain
Crypto Dynasty Overview:

Crypto Dynasty is an RPG + PvP DApp game that use blockchain to empower its activity. Initially the game was launched on the EOS blockchain, now it supports both EOS and ETH blockchain networks.

EOS Dynasty PVP RPG Game - It is an idle role-playing game that works with EOS blockchain where players send away heroes to fight enemies or challenge each other in the Arena. The main objective of the game is to acquire as many castles as possible. Crypto Dynasty has its own NFT which can also be staked inside the game app to earn daily EOS dividends.

ETH Dynasty PVP RPG Game - This RPG and PvP DApp game allow players to play-to-earn ETH cryptocurrency. The Players can fight battles to gain experience and materials, forge equipment and acquire domestic mounts to eventually upgrade their heroes and provide them with better weapons, armors and equipment.

Entrepreneurs who want to attract online gamers by developing their own crypto gaming platform,can start developing Blockchain Gaming platform of their own choice with the dedicated help of a reputed Game development company.
Crypto Dynasty Game Clone
So it is most likely a good investment to start your own gaming platform. Crypto Dynasty Game Clone is a website clone with a similar design as the pre-existing game platform - Crypto Dynasty. We Gamesdapp as a Renowned NFT Game Development Company offers NFT based games/ Blockchain Game Development Solutions to start your own gaming platform like Crypto Dynasty.

Our Crypto Dynasty Game Clone comes with the addition of multiple exciting features that make it more profitable.Our professional game developers use the most updated tools and technology to improve the game Development Process. We strive hard to understand the client's needs to provide the best game clones , which will attract a lot of active users.

Now let us see how our Crypto Dynasty Game clone works,
How does it Works?

As the game,Crypto Dynasty is a game based on attacking castles and character progression. You can progress by leveling, riding mounts, and crafting equipment that allows you to attack more and more castles to ranking up. The more the castles and ranks you acquire, the more you can do in the game to earn more assets(ETH/EOS).



Crypto Dynasty Game Clone- GamePlay

Crypto Dynasty On-chain PvP System enables players to choose different heroes and skills lineup, and finally getting on the arena ladder list. Different types of mining plays generate plenty of exclucive token-TKT, whick can be staked for VIP Military Rank as well as to get dividend reward.
User Benefits of Crypto Dynasty Game Clone
Props Trading - You can trade props, earn profit and have fun

Equipment Recycling - For equipment recycling plenty of cryptocurrencies(ETH/EOS) are rewarded every week

Competitive Rewards - Hit the ranking list to win high rewards

Mining Dividends - Mining assets can be stalked to get rewards with EOS/ETH etc

NFTs - Blockchain featured NFTs with ownership



TKT Tokens
Three Kingdoms Token (TKT) is the new cryptocurrency native token of the crypto Dynasty game. You can basically earn TKT for every crypto assets you spend within the game, but you can also get free TKTs from 'Mining' or any other activities. Players can earn TKT cryptocurrency tokens as rewards through the following ways:

1. Spending Reward: Players can earn TKT tokens for every purchase on heroes, tiger runes etc.

2. Trading Reward: Players can buy game assets from the marketplace to earn rewards

3. Battle Reward: Players gain reputations through marches by kiling enemies and can earn TKT cryptocurrency tokens as their reputation share.

4. Quest Reward: Players will be rewarded with TKT tokens by completing special tasks in the game.

5. Arena Reward: Players are rewarded with TKT cryptocurrency tokens for defeating other players .



Staking TKT Token
There is an option to stake TKT cryptocurrency coins and earn dividends from the game. Hence there are two types of dividends that can be earned through staking TKT cryptocurrency tokens, they are Material Dividends and Profit Dividends

Material Dividends - 10% of game materials will be distributed to all staked TKT token holders.

Profit Dividends - the game will payout 20% of game profit to all staked TKT holders, including marketplace processing fees.

Smart Contract Marketplace
There are multiple inbuilt marketplaces in the game. Players use cryptocurrencies to trade directly on the blockchain based on smart contracts.Sellers can get cryptocurrencies for each safe and quick transactions, while the buyers can get the materials/equipment they want.

NFTs
Crypto Dynasty creates a valuable NFT ecosystem,

Dividend - Some NFT assets in Crypto Dynasty can get a certain percent of income of the game as a reward, providing continuous value support.

Uniqueness - NFT will be the top prop in Crypto Dynasty. After adding a new gameplay, it is not only powerful but also extremely unique and scarce.

Underlying value - The staking and destruction of the TKT in some NFT assets provide NFT with underlying value support

Scalability - NFT assets issued by Crypto Dynasty can not only be transfered in various blockchain countries but also transfered to other games and constantly get new gameplay and consensus.

NFT mounts
NFT Mounts are the non fungible assets issued by Crypto Dynasty based on multiple blockchains. Theey are the top most and most powerful mounts in the game.

NFT Equipments
NFT Equipment is the non fungible assets issued by Crypto Dynasty based on multiple blockchains. They are the top most and most powerful Equipment in the game.

How to earn?

Passive Rewards

Staking - Crypto Dynasty shares 20% of the games profit and divides it equally between players staking TKT tokens. On daily basis 4% of the reward pool is distributed.

Referrals - Referring someone will benefiyts you. As the referrer you can get a percentage of their non-marketplace purchases (i.e Tiger Runes) back in Eth.

Active Rewards

Marketplace - In the marketplace you can buy and sell materials and equipment for ETH/EOS. Each transaction engages your in-Game wallet, so you don't have to bother with gas fees or to wait for sometimes. Every purchase or sell will carried out instant when initiated.

Selling TKT - You can take big amounts by getting TKT and craft them into a diamonds for other players to purchase. Selling these can make you to earn rewards or help to cash out of the game completely

Activity - Crypto Dynasty will constantly have events. Although, the game will have more activities and if you are consistent to participate, there is a chance you may pick up some rewards. Activity is found on the main screen.

Boss Fights - Participating in boss fights will get rewards you in materials which can be sold after, but you must be a higher rank to get involved. The more you fight in the battle the better the rewards.

Arena - Players will experience different results based on the skills, equipment and formation they select giving them a chance to win daily and weekly rewards from the ranking table.

So if you want to build your own gaming platform like Crypto Dynasty and to make significant revenue with the game platform, We're here to help you anytime to develop and deploy your own gaming website like Crypto Dyanasty!!

Talk to our Blockchain Game Developers now!!!
Disclaimer: Gamesdapp doesn't have any control over the trademark of "Crypto Dynasty" and we are not doing any promotions for them. We are just using the term for a quick understanding purpose only. Our services are not meant to influence any organization or individual.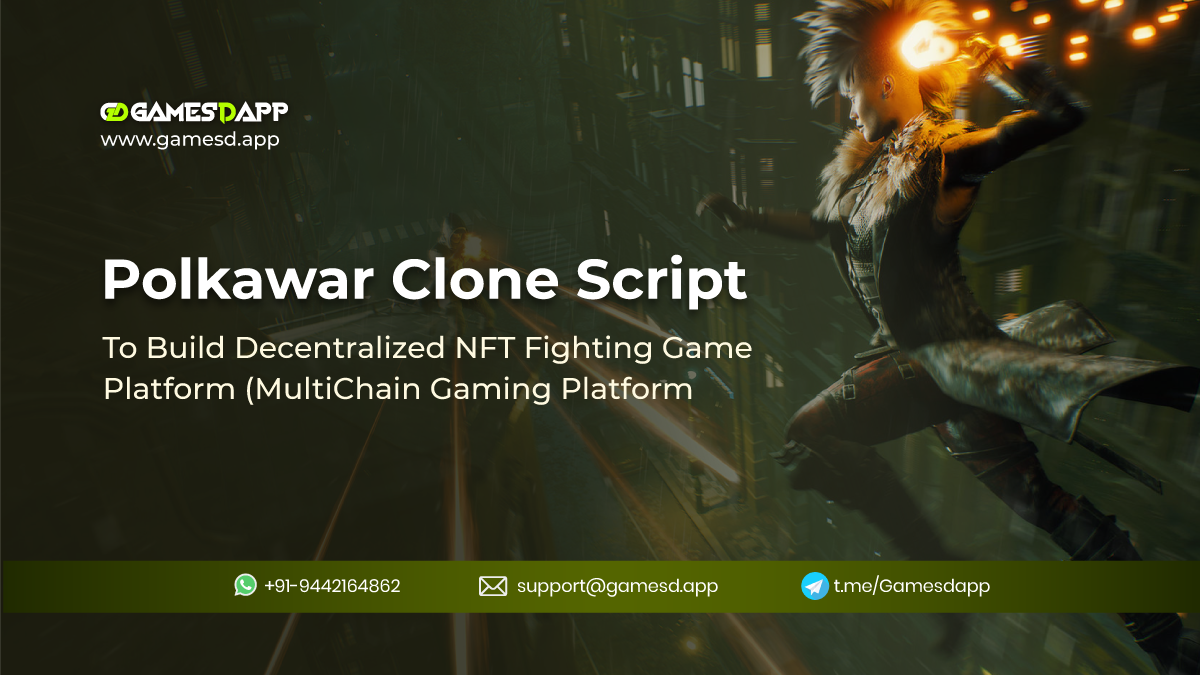 NFT Games Clone
Gamesdapp Offers a fully functional, ready-to-launch Polkawar Clone Script with customizable gaming functionalities as you desire. Schedule a Free Live Demo!...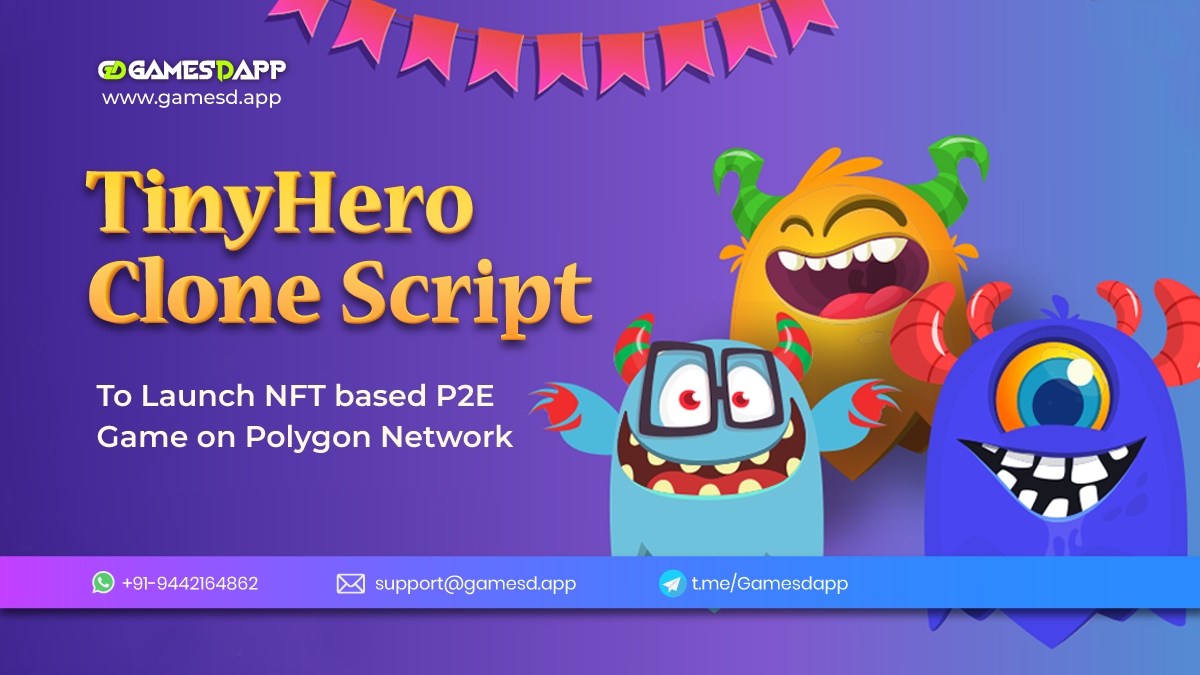 NFT Games Clone
GamesDapp is proud to announce the debut of our Tinyhero NFT Clone Script, through which anyone can able to launch their own Blockchain-based NFT Game Platform....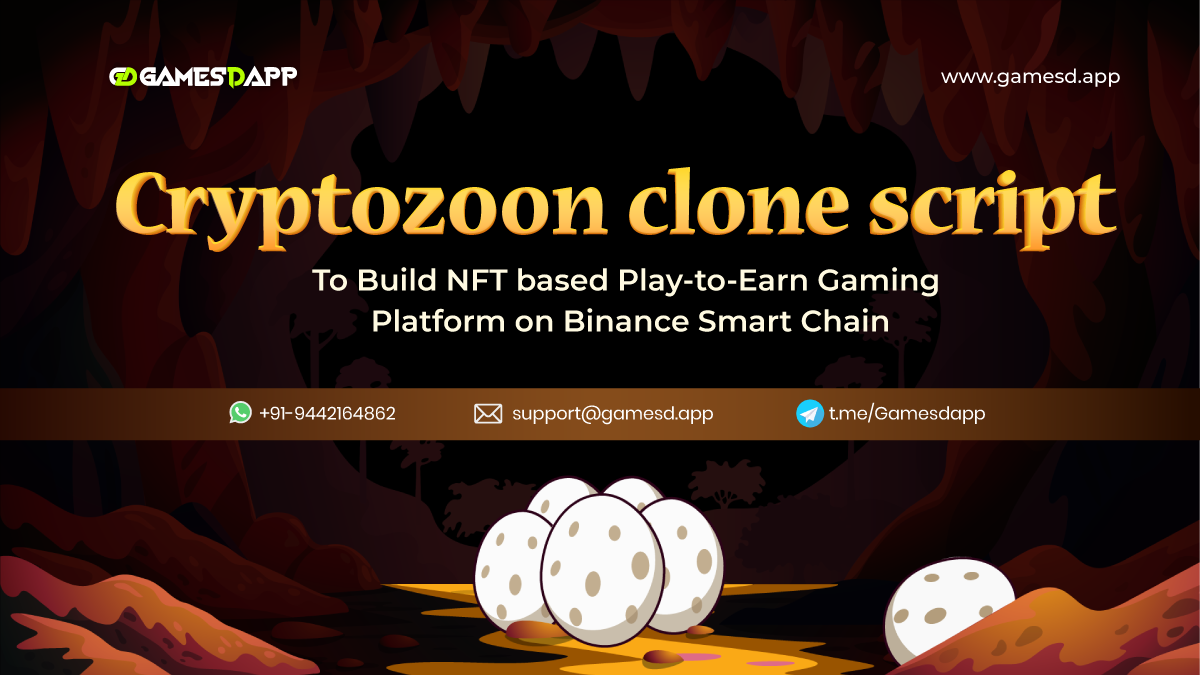 NFT Games Clone
GamesDApp provides Cryptozoon Clone Script with various features To Build an NFT based Play-to-Earn Gaming Platform on Binance Smart Chain....