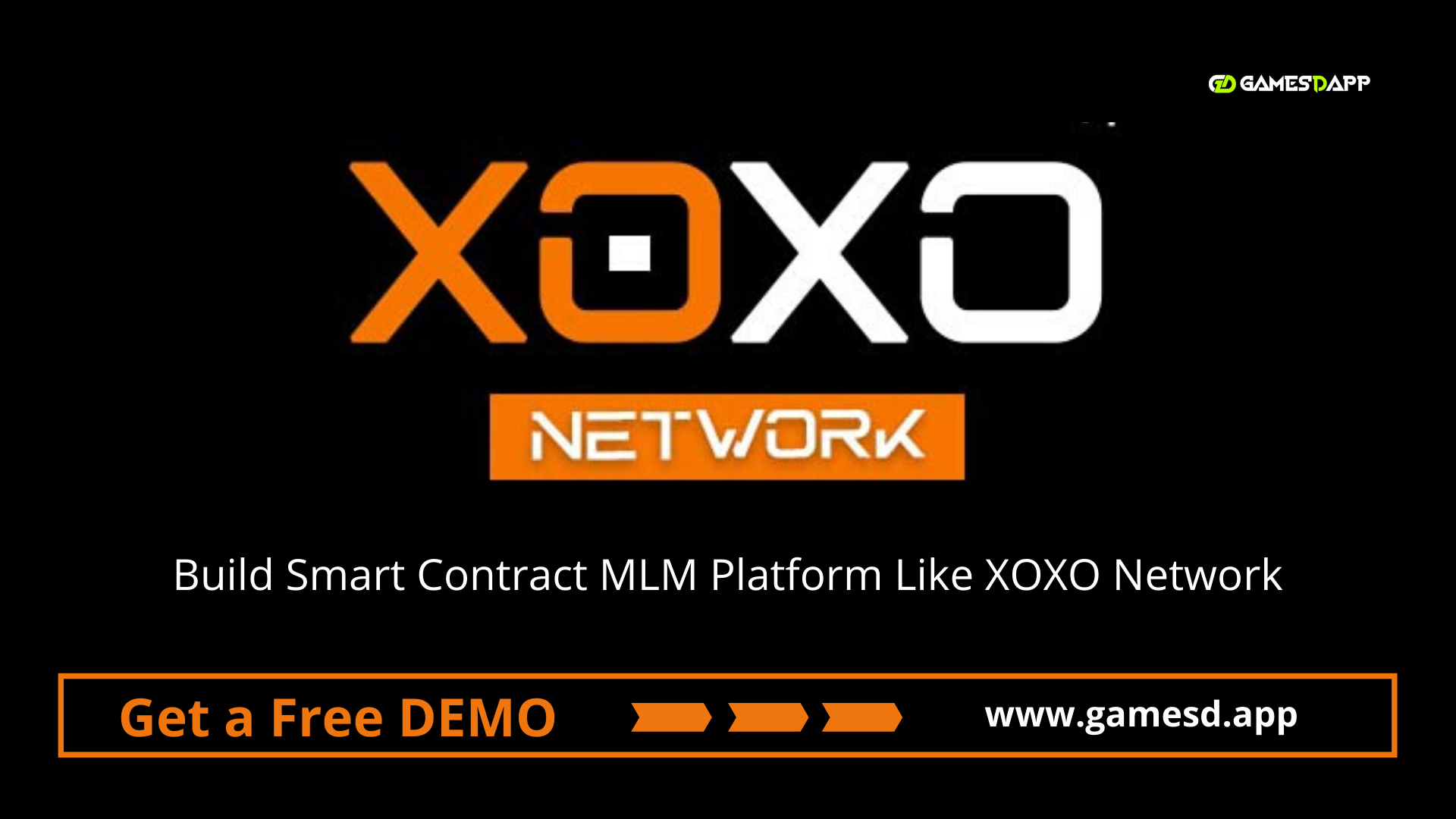 Home
>
Blog
>
MLM Business
> XOXO Network Clone Script : Build Smart Contract MLM Platform Like XOXO Network
XOXO Network Clone Script : Build Smart Contract MLM Platform Like XOXO Network
XOXO is the MLM network that is run on the Ethereum smart contract. XOXO network is fully decentralized and it's like a Forsage MLM platform. The member has full secured transactions in XOXO with the help of a smart contract.
"XOXO Network is the effective decentralized P2P global powerline networking system, develop on an Ethereum blockchain technology. The system is simple, secured, and lucrative."
XOXO Clone Script
XOXO MLM clone script as the same as XOXO which has all the advanced features. It provides zero risks to all investors. To start a Smart Contract based MLM like XOXO, you need expert consultation and necessary development support. Another most impressive way is an XOXO Clone Script which allows customization as per the user requirements.
We, gamesdapp offer an advanced XOXO Clone Script with advanced incredible features.
How does XOXO network work?
XOXO Network is one of the more lucrative platforms for crypto lovers. It works based on Autopool". Members in the XOXO network have to pay 1 ETH for the membership fee and they join in Autopool. You can get the 50% commission when you refer someone to join in Autopool. Here, Timestamp is used to track the member's moves. The timestamp is tracked and stored on Ethereum blockchain and it is easy to track which member joins at what time. XOXO offers you can get a guaranteed profit of 0.3 ETH to 1.50 ETH by referring three users to the platform.
Profit is coming under pyramid format,
50% commission comes from all level 1 referrals
25% commission comes from all level 2 referrals
15% commission comes from all level 3 referrals
10% commission comes from all level 4 referrals
Here some examples for XOXO Network Business joining fees break down:
Autopool 1 level: 0.1 ETH
Autopool 2 level: 0.1 ETH
Autopool 3 level: 0.15 ETH
Autopool 4 level: 0.2 ETH
Autopool 5 level: 0.25 ETH
Autopool 6 level: 0.35 ETH
Autopool 7 level: 0.5 ETH
How Smart Contract works in XOXO?
XOXO Network builds with a strong smart contract on Ethereum blockchain which maintains all the payments and Autopool. With smart contracts on the Ethereum blockchain, you can utilize an Ethereum blockchain explorer to check certain details. You can check the smart contract code to confirm its authenticity, for instance, and guarantee the code legitimately circulates payments.
Smart contracts can hold reserves. A smart contract might hold assets until a specific trigger, for example, at which point the smart contract releases funds.
In any case, the XOXO network claims their smart contract doesn't hold any assets. Instead, it pays funds instantly and straightforwardly into members' wallets, without any supports held or stored by smart contracts.
Live Demo available for all Smart Contract MLM Clone Scripts.
Benefits and Features of XOXO network
High returns and No risk
P2P Multi payment method
100% Decentralized
Unlimited referral bonus
Hack free/ scam free
01 Global Autopool
Unstoppable protocol
Earn unlimited Ethereum
0.1 ETH ($21 USD) joining fee
Simple, Secure, and more Lucrative
Ethereum Smart Contract MLM Cone Script
With these Ethereum Smart Contract MLM Clone Scripts, You can start Smart Contract based MLM Clone platforms instantly like Million Money, Forsage, Etrix, EthereumsCash, DOUBLEWAY, XOXO Network, within a week!
Why Choose Gamesdapp?
Gamesdapp - Is a Top Rated Blockchain Game Development Company, familiar with smart contract development services, Dapp Development, and build DApp games with blockchain solutions. We also have experienced professionals who are experts in creating smart contracts based on MLM platforms in Ethereum blockchain and DApps.We have a strong portfolio.
Follows New Trends
24X7 Customer Support
100% Decentralized and Secured Smart Contract Script, and Software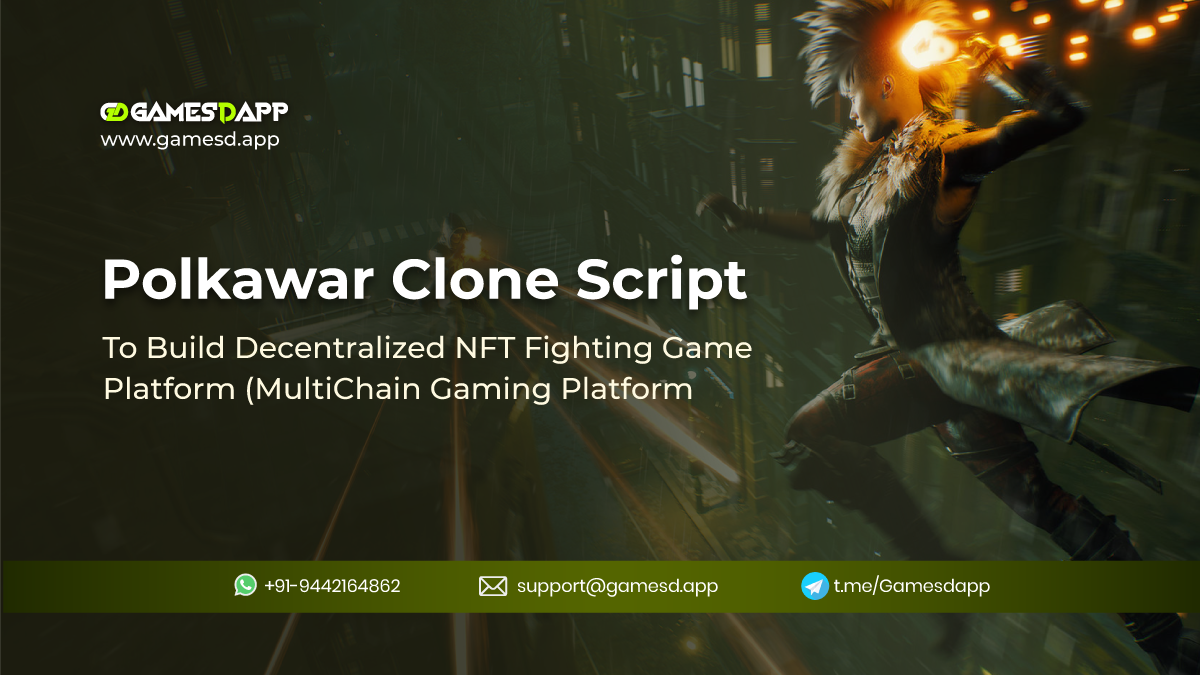 NFT Games Clone
Gamesdapp Offers a fully functional, ready-to-launch Polkawar Clone Script with customizable gaming functionalities as you desire. Schedule a Free Live Demo!...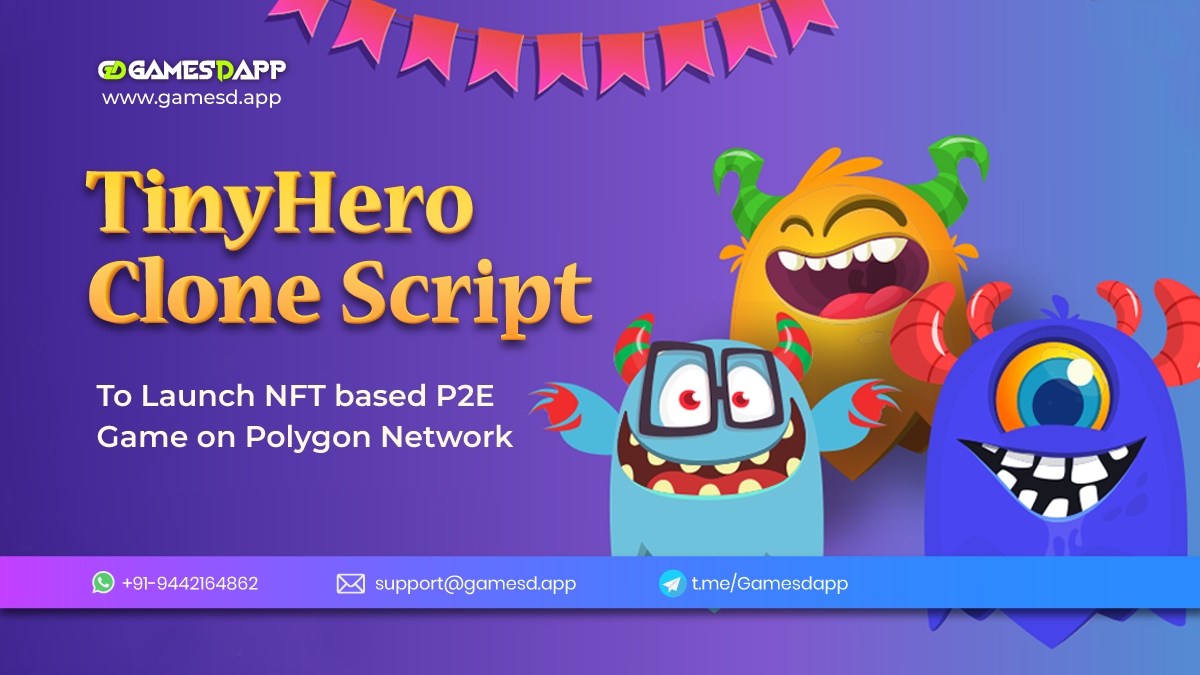 NFT Games Clone
GamesDapp is proud to announce the debut of our Tinyhero NFT Clone Script, through which anyone can able to launch their own Blockchain-based NFT Game Platform....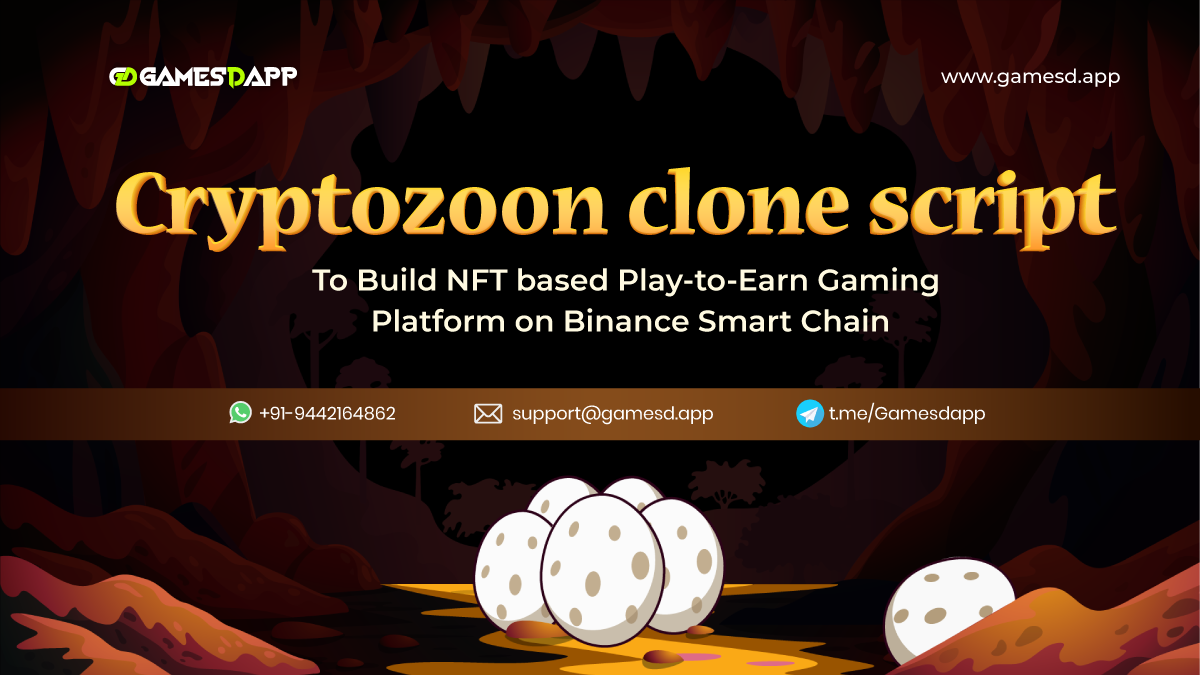 NFT Games Clone
GamesDApp provides Cryptozoon Clone Script with various features To Build an NFT based Play-to-Earn Gaming Platform on Binance Smart Chain....