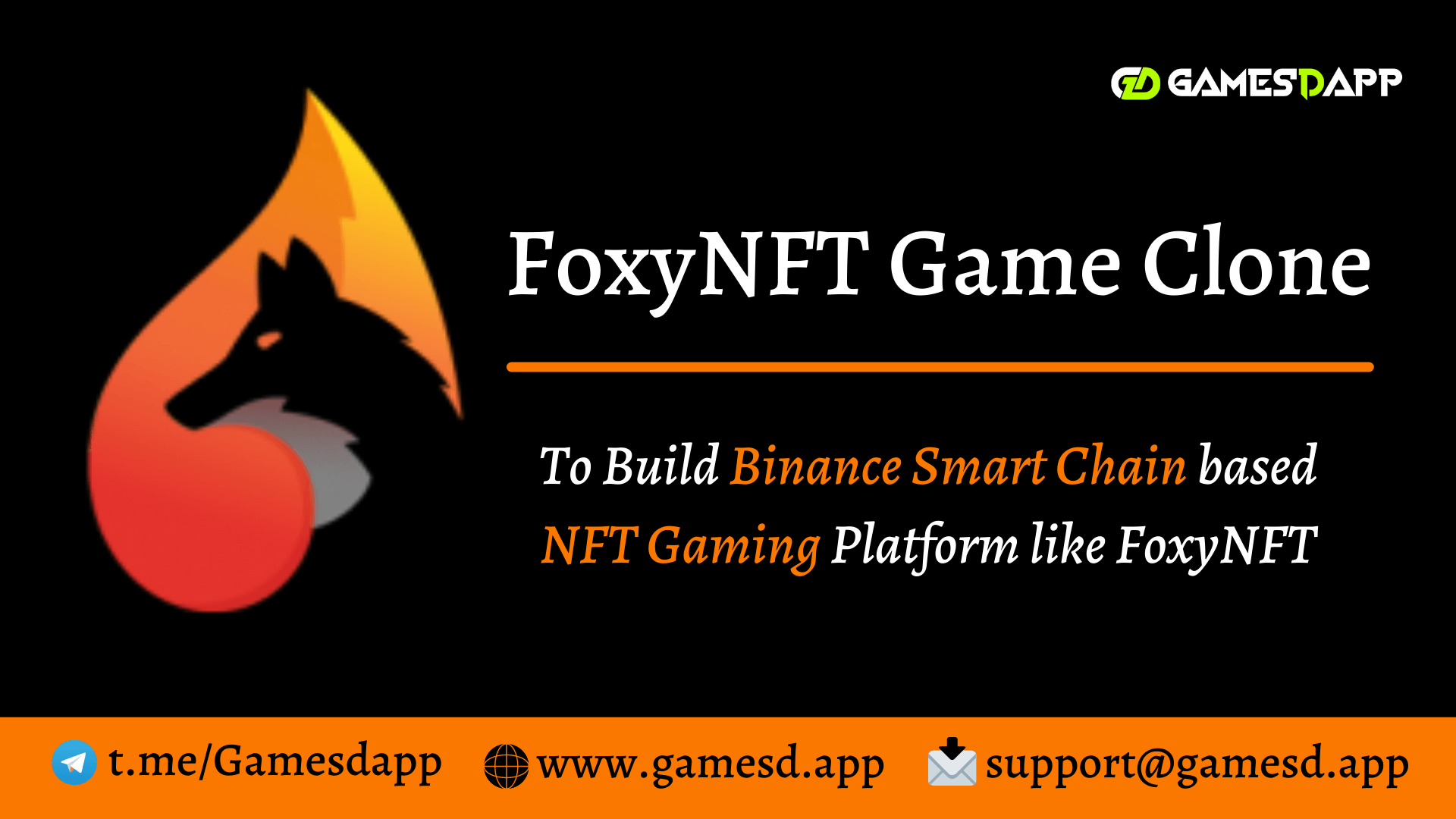 Home
>
Blog
>
NFT Games Clone
> FoxyNFT Game Clone - To Build Binance Smart Chain based NFT Gaming Platform like FoxyNFT
FoxyNFT Game Clone - To Build Binance Smart Chain based NFT Gaming Platform like FoxyNFT
FoxyNFT Clone Script
FoxyNFT Clone Script is a Binance Smart Chain based NFT game where players can interact with NFT's feed them, battle with others and more.
Gamesdapp offers customizable FoxyNFT Clone Script which is a 100% white label solutions that enable you to build Binance Smart Chain based Game like FoxyNFT and an NFT marketplace to showcase the collectibles.
Foxy NFT- Overview
FoxyNFT(BEP721) is an experimental NFT Game on the BSC network where players can adopt a New FNFT feed them to level up and keep your FNFT's alive.
If you dont feed your FNFT's they will get sick and other players can kill them using the "Hunter". Killing those FNFT's will reward the killer 50% exp from the FNFT they just killed and it will be given to their desired FNFT.
FNFTs have 4 types of intelligence and 4 sub raritty,
Intelligence: Crazy, Normal,Smart and Genius
Sub Rarity: Common,Rare,Epic and Legendary,Intelligence and Sub Rarity has an impact on the FNFT Reward,HP and ATK Genius Ledgendary FNFTs giving the most rewards if killed at battle royal
FoxyNFT - Gameplay
Adopt a New FNFT with 100 Foxy
Feed them to level up and keep your FNFTs alive. You can use Foxy or any other token in the feed list.
You can claim your reward once every 24 hrs. The amount of Foxy received depends on your FNFT's level.
All Trainer join battle royal your pet without shield can attack by other trainer and if your pet lose in battle royaL, you can't claim daily reward and feed them you need heal them.
Foxy Token
FOXY token is inflationary and has no cap (like DOGE coin), hence it is important that there's a balancing measure in place, to keep circulation healthy. Fortunately, Foxy Equilibrium has some good burning mechanism which will keep your FOXY token scarce and valuable!
100% FOXY token will be burned from shielding and healing, 80% FOXY tokens will be burned from adopting and feeding. We will discuss more about these concepts in the gameplay section.
Burnt and Lottery Reward
Below are the percentage of rewards that you can owe in the game,
80% Foxy from adopting pets and feeding them will be burned
10% from it will be allocated to Lottery Box Reward
10% (the rest) will be allocated to the Foxy Master (Marketing purpose)
100% from heal and shield cost will be burned
FoxyNFT Clone - To start a NFT game platform like FoxyNFT
FoxyNFT Clone is an NFT based gaming platform executing its functionalities entirely like FoxyNFT over Binance smart Chain Network. This FoxyNFT clone is 100% smart contract integrated software solution that comes with customization of the game.
To create NFT game like FoxyNFT, you have to contact the best NFT Game Development Company and get assistance from them to build your own NFT game like FoxyNFT. Gamesdapp furnishes NFT game like FoxyNFT that can be readily available in two modes which include,
>> Building the game platform from scratch by delivering the exact end to end services of FoxyNFT.
>> The Second mode is opting for white label FoxyNft Clone as peryour requirements/ specifications.
Features of FoxyNFT Clone Script
Features in our Foxynft clone play a major role by considering the role of users and admin.
User Features
Swap/Exchange

Mint

LP

NFT elements

Game Floor

Rarity

Characteristics

Lottery
​
Admin Features
Role-based dashboards

Banking and transactions management

Real-time Analytics

Data Feeding Infrastructure

User Management

Transaction Management

Referral Offers And Ad Modules

CMS & CRM
White Label FoxyNFT Clone Script
White label FoxyNFT Clone Script is for those entrepreneurs who wants to quickly launch their gaming platform, but doesn't have enough time and / or sufficient funds to develop a tailor made solution. By making use of this white labeled FoxyNFT Clone Script, any entrepreneur can easily build a Global Fantasy NFT Game like Sorare.
Our White Label FoxyNFT Clone Script is built with all the necessary features and we can also do the on-demand customizations in the features and UI of the platform as per your specific requirements.
Why Gamesdapp to develop FoxyNFT Clone Script/Software?
We provide FoxyNFT Clone Script/Software with variable benefits for our clients to enhance their business in multiple ways. Some of the benefits are below,
Additional Revenue Stream through Ad Modules

Zero Revenue Sharing

Ready-to-launch Platform

Instant User friendly Software To Compete In The Market

SEO Friendly Platform

Loyalty Programs And Additional Revenue Models

Engage Audiences from Different Locations

Multiple Device Compatibility(Android & iOS Compatible App)

Multilingual Assistance

Get a free Quote of FoxyNFT like NFT Game Development
Disclaimer: Gamesdapp doesn't have any control over the trademark of "FoxyNFT" and we are not doing any promotions for them. We are just using the term "FoxyNFT" for quick understanding purposes only. Our services are not meant to influence any organization or individual.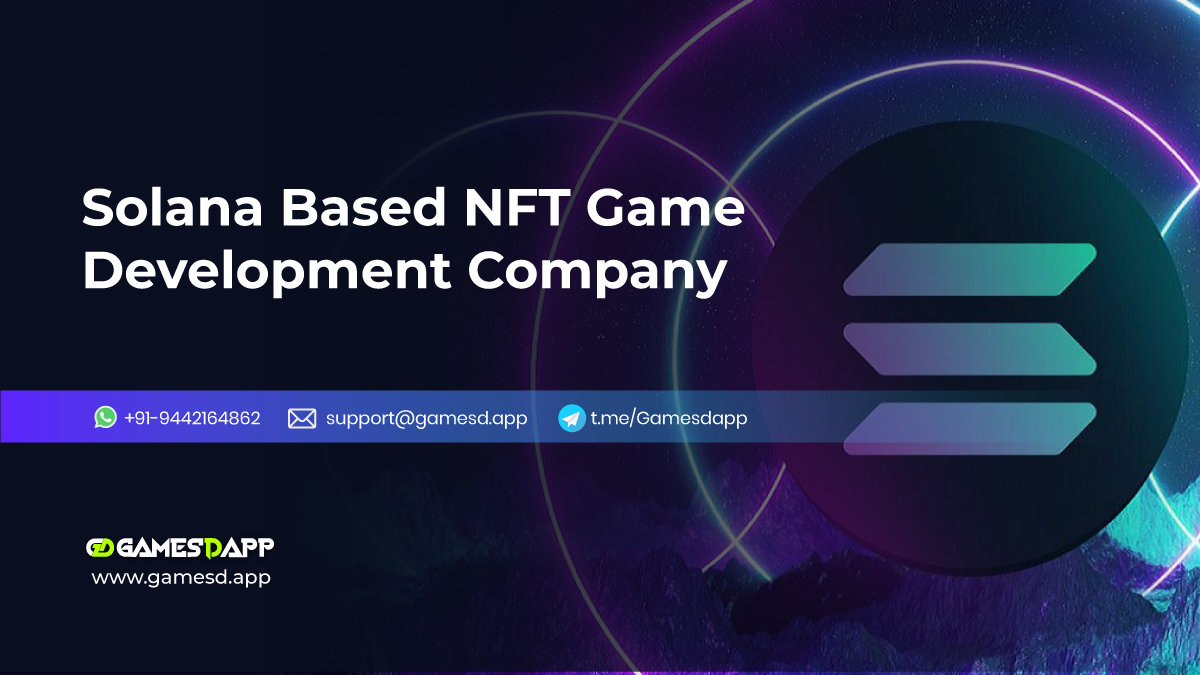 Blockchain Development
Solana would be the perfect blockchain for all NFT games out there, because of how fast the Blockchain Transactions are and the low transaction fees....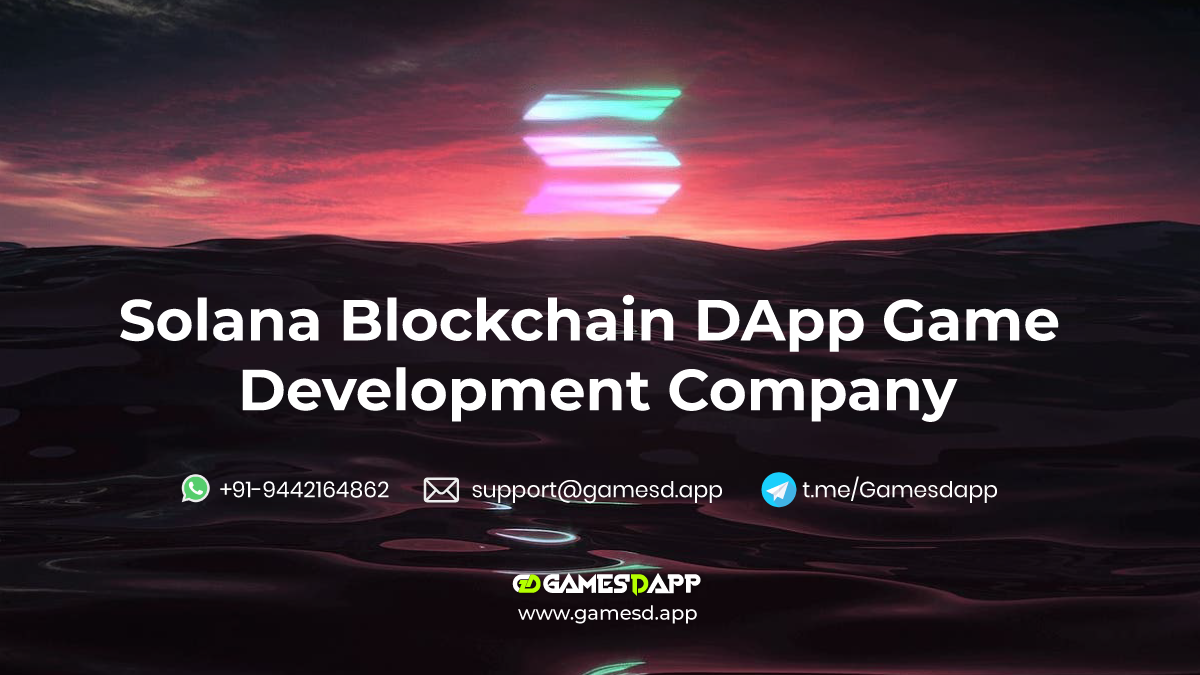 Build Dapp Game
Gamesdapp as a Leading Blockchain Game Development Company will design and develop P2P Dapp Game on Solana Blockchain Network. Get a Free Consultation from our Experts!...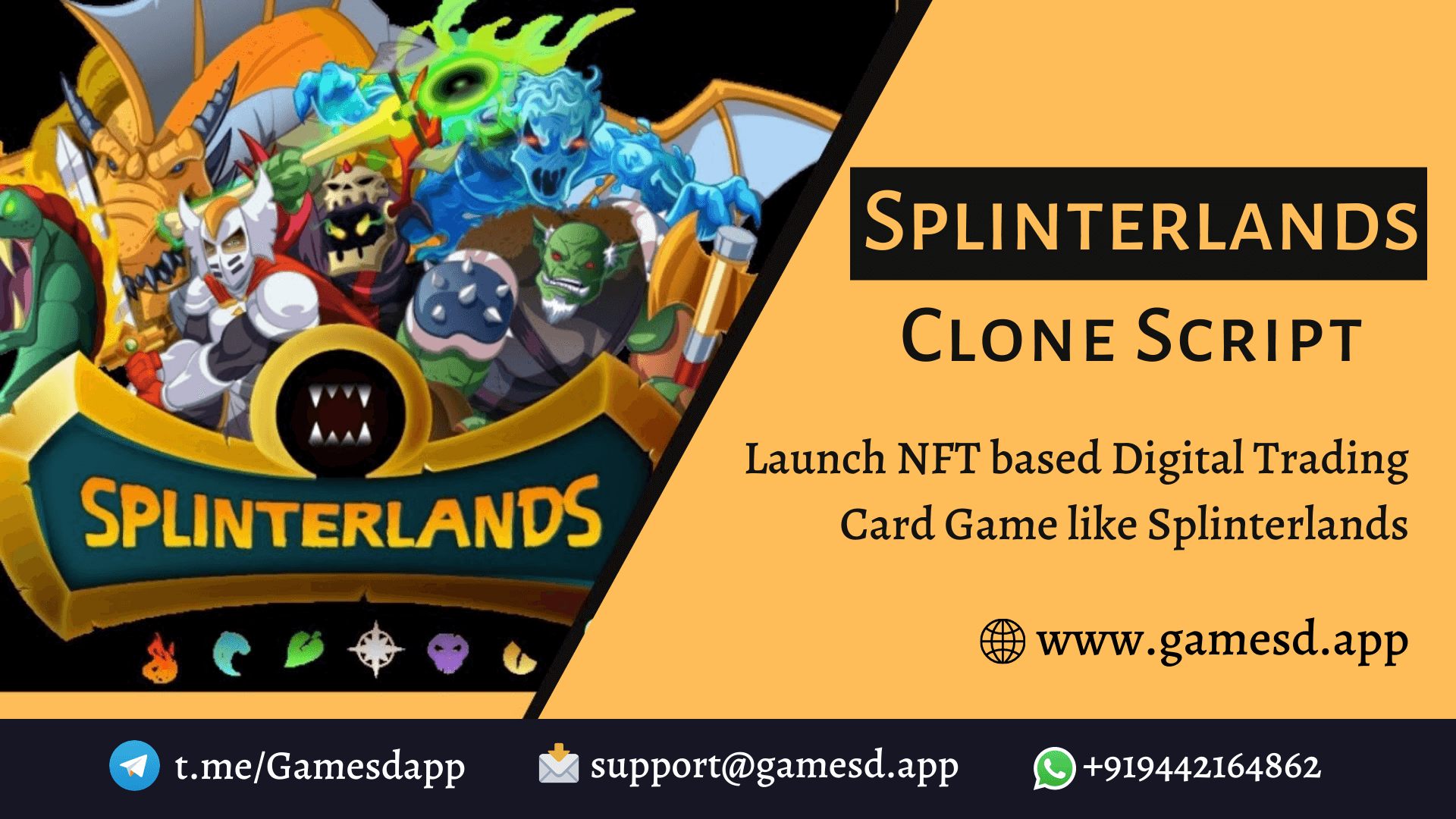 NFT Games Clone
Splinterlands Clone Script is a fully decentralized and ready to use website script of Fantasy NFT Card Game that allows the players to freely purchase, sell, and trade their digital assets...