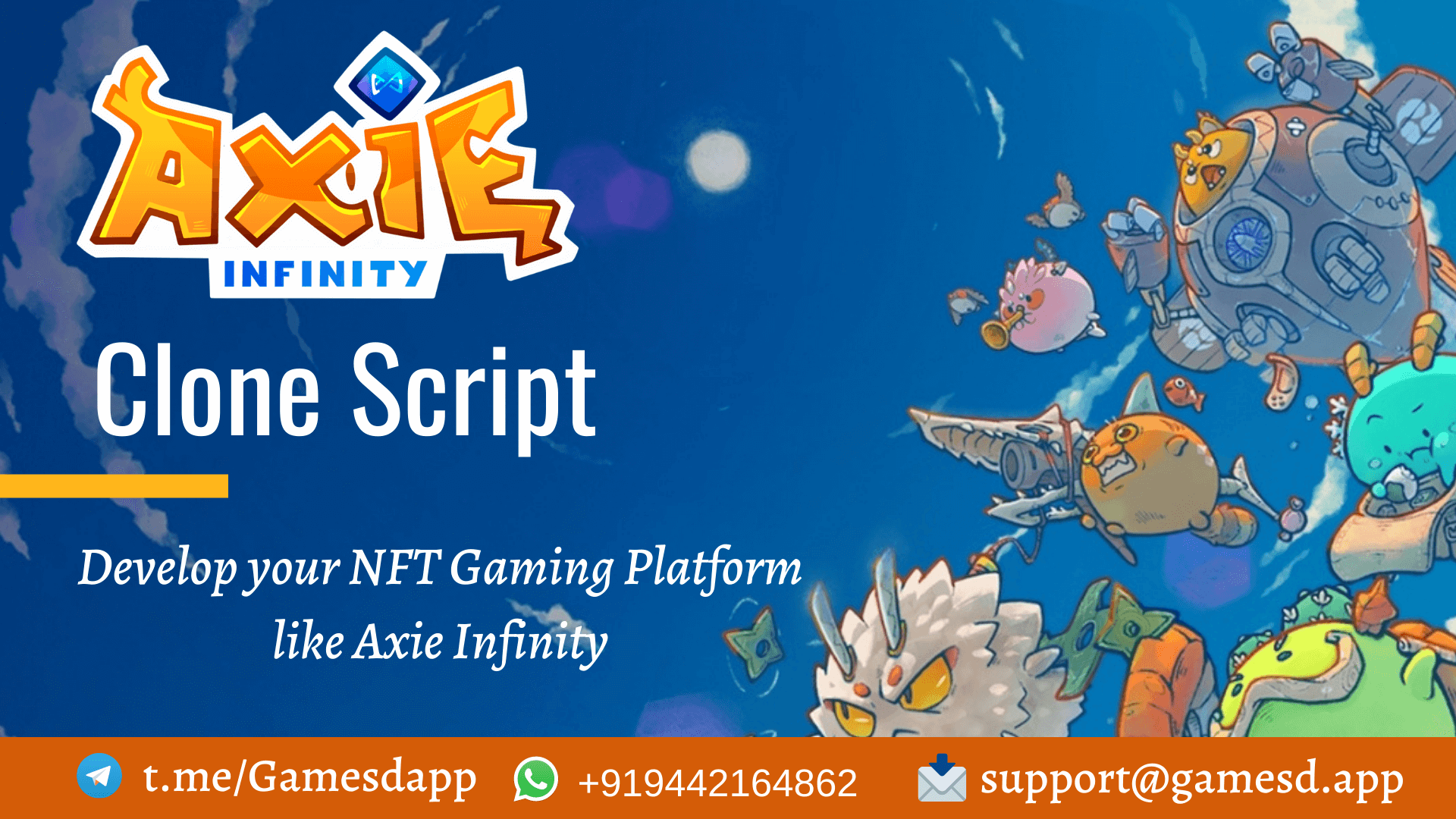 Axie Infinity Clone Script - To Build NFT Game like Axie Infinity
Axie Infinity Clone Script
Axie Infinity Clone Script is a website script that allows you to launch your own NFT Gaming Platform like Axie Infinity which is a digital trading game platform built on Ethereum blockchain where players can breed, raise, battle, and trade adorable digital monsters called Axies.
Gamesdapp provides Axie Infinity Clone Script that is embedded with features and functions of the NFT Gaming Platform - Axie Infinity. This Axie Infinity Clone Script can also build on Binance Smart chain, EOS as well as TRON as per your wish that helps you to launch your own NFT Gaming Platform to trade non-fungible tokens. These NFts in Axie Infinity use ERC721 standard, which can be used within games to give players exclusive rights or opportunities.
Choice of Network
Binance Smart Chain

Ethereum

TRON

Polygon | Matic
Benefits of our Axie Infinity Clone Script
Realistic 3D experience with excellent graphics

Reward System

High level of trust and transparency

No operational risks for the players

Safety of investment is assured
Customizable dashboards

Real-time Analytics

CMS & CRM

User Management

Transaction Management

Banking and transactions management

Referral Offers and Ad Modules

WhiteLabel Axie Infinity Clone Script Provider
You can deploy your own NFT Marketplace like Axie Infinity with our White label Axie Infinity Clone Script where your NFTs(horses) run against other and pour out heavy returns. This White Label Axie Infinity Marketplace Clone encloses all the features and benefits of the original Axie Infinity NFT game.
This White label Axie Infinity Clone marketplace is already market-ready to save your time and money and can allow to do on-demand customizations as per your requirements.
How to build an NFT Marketplace like Axie Infinity?
To build a NFT gaming platform like Axie Infinity,You will need
>> A perfect plan and strategy.
>> A perfect team of NFT Game developers to implement hence it is not a single man job as it would take more time.
>> You should have experts who are well-versed in updated technology stacks
>> A Testing, development and deployment team.
If you have such a solid team, then you are ready to build your NFT Gaming Platform like Axie Infinity. Gamesdapp is a pioneer in developing NFT gaming projects tokenizing their game assets, making them usable in-game and tradable as crypto-collectibles.
Why to kick-start your own NFT Gaming Platform like Axie Infinity?
Hence there is a list of popular NFT games that allow you to earn cryptocurrencies while playing online. Axie Infinity is the most popular NFT Gaming Platform that creates a huge demand among the users to kick start their own Gaming Platform like Axie Infinity.
Axie Infinity is the top rated NFT Game in the market that ranked 7th in Eth based DApps, 15th in DApp Radar Games Category and ranked 86th in DApp Radar Listings.
Axie Infinity Gameplay creates a smooth and hassle free gaming experience by allowing the players to battle, breed, trade, raising and purchasing of lands.
Why Choose Gamesdapp for Axie Infinity Clone Script Development?
We Gamesdapp as a Leading
NFT Game Development Company
offers you to build high end robust NFT marketplace with customized solutions.

Our Axie Infinity Marketplace clone is a decentralized marketplace where players can view all of the items available within the game. You can view and filter through thousands of different Axies available and buy NFTs like Axies, Land, in-game items or a bundled package.
Disclaimer: Gamesdapp doesn't have any control over the trademark of "Axie Infinity" and we are not doing any promotions for them. We are just using the term for quick understanding purposes only. Our services are not meant to influence any organization or individual.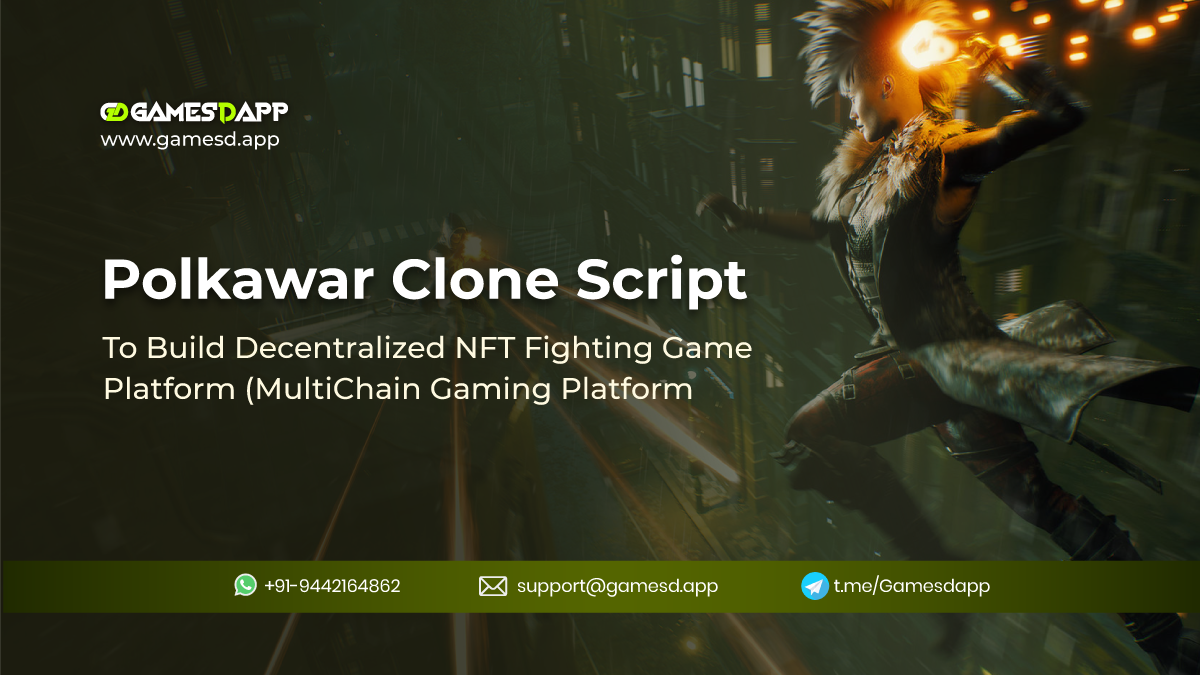 NFT Games Clone
Gamesdapp Offers a fully functional, ready-to-launch Polkawar Clone Script with customizable gaming functionalities as you desire. Schedule a Free Live Demo!...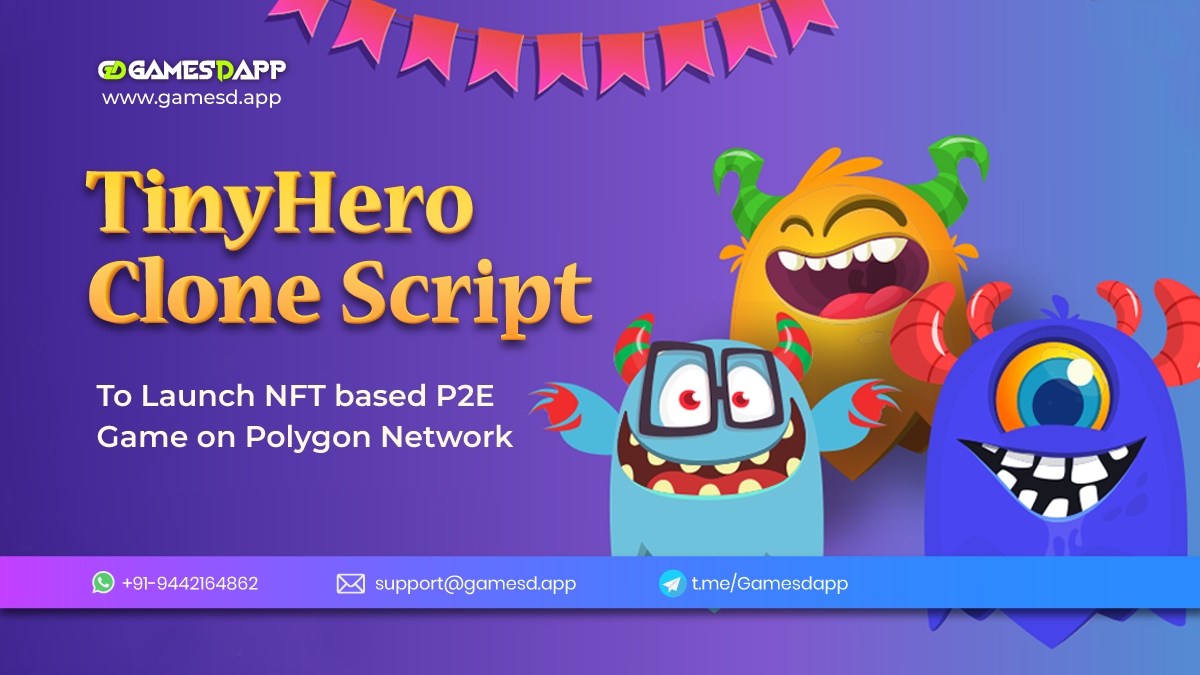 NFT Games Clone
GamesDapp is proud to announce the debut of our Tinyhero NFT Clone Script, through which anyone can able to launch their own Blockchain-based NFT Game Platform....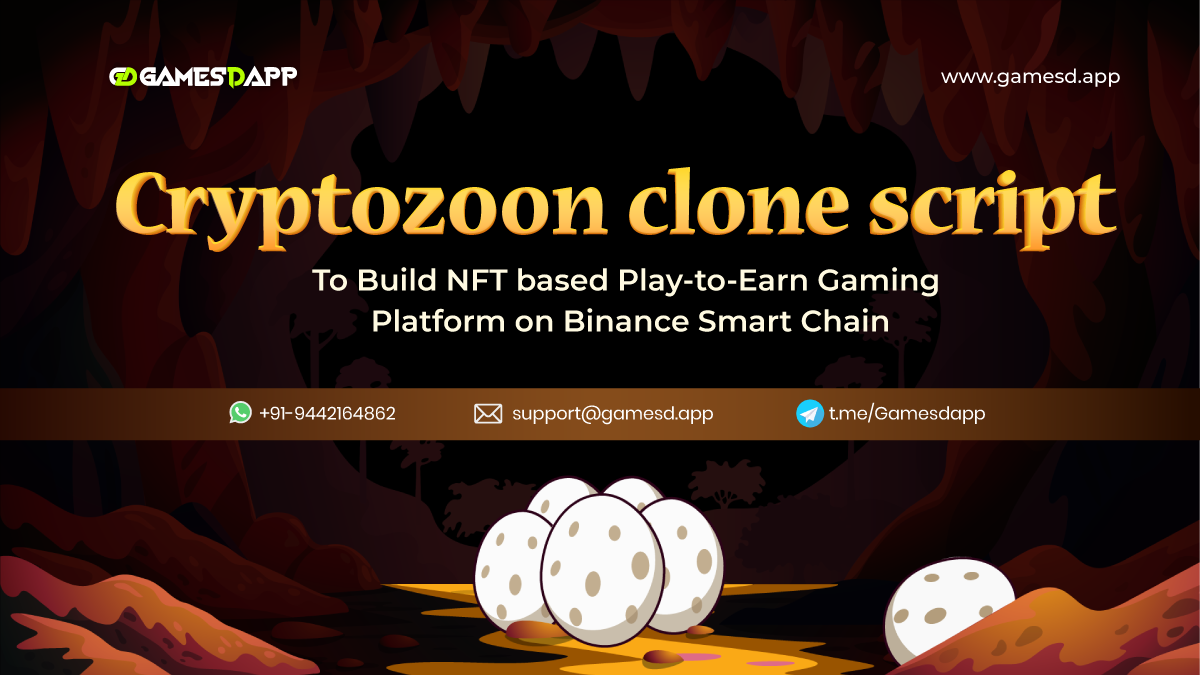 NFT Games Clone
GamesDApp provides Cryptozoon Clone Script with various features To Build an NFT based Play-to-Earn Gaming Platform on Binance Smart Chain....