How to Create DApp Game like Tron village?
What is dapp?
Dapp are becoming progressively interesting to developers around the world. Unlike traditional game, apps are connecting developers and used without any middleman to manage and hold the code. There is no centralized team to control and change the rules on DApps. A DApp has its code running on a decentralized peer-to-peer network. DApp development on blockchain platform requires learning a custom programming language. There are next-generation DApp that allows you to develop using traditional languages such as JavaScript and Python as a primary differentiator.
About Tron village dapp game
Tron village is a dapp game which is based on a smart contract placed on a Tron network. Tron village is an economic strategy where you can earn cryptocurrency Tron. You can run your own business and develop production. You can able to yield the real profit with this game.there are 6 factories with different amount, profitability and payback.
Every single factory generates income in coins which can be exchanged Tron cryptocurrency.This game is audited in real time by the professionals. The smart contracts cannot be altered once submitted in blockchain. Smartcontract is a computer programmed code tunning on the blockchain consists set of rules. It is the easiest form of decentralized automation.
Rules to play
In order to start first, exchange the TRX into coins. The coins are Tron village gaming currency which is not a token. When you exchange your coins it will be stored in your treasury and it is only used to buy buildings you cannot be withdrawn. When you see the error message in withdrawing that indicate you don't have any coins in your wallet.
It reduces your energy in your TRX wallet. Every shop has its own price for purchase. All the profits you earned distributed into spare funds and your treasury.The new things in this game are the leader board which is listed the top players as well as their profit. You can also know your invest and withdraw TRX details. The price of coins or building cannot be changed, it is fixed from usually increasing or decreasing.
The smart contract cannot allow one to change expect UI features. You can get the profit depending upon your strategy. When there is no freshly exchanged TRX then the game met an end. At that time everyone is collecting their profits what they earned. Spare funds used to buy new buildings for growth and production. This exclusive system provides massive profits to each village in the game which leads to game alive and running.
Code your own dapp game
You can able to code your blockchain based game which is more complex. You have to follow below points to code
Create a capable team.
Learn technical skills
Create your cryptocurrency account
Install the fundamental tools
Build a smart contract
Install metamask to access the wallet
Dapp and smart contract development are prominent skills. Some skill set a niche in your development team. They are UI/Ux design, smart contract development, Testing and manage your blockchain project. If your development team are lacking in these skill set to develop dapp game then don't get hesitate to contact dapp game development company
Need Tron account to dapp game
Tron is a niche one to play dapp game. After coding the smart contract then this is the time to deploy them on Tron account and execute in a project. In addition to that, For ethereum network, it have two types of account one is contract account and another one is externally owned account. EOA is must to join in ethereum network. Instead of that, you can use an eth-light wallet to access private and public key easily.
Code smart contract for your dapp
When you develop UI/UX design for your game, parallelly you can write smart contract codings. The smart contract uses simple logic "IF-THEN-ELSE" which transfer cryptocurrencies from one account to another account. The smart contract is an open source you can modify even after deployment.
Solidity language is a code used in the ethereum platform. Using a contract account they are stored in the blockchain. The execution result is visible to the blockchain. Gamers use fiat currency to buy cryptocurrency so that they can play your dapp game, if your code has a bug then there is a possibility to lose their money.
So, keep your smart contract logic as simple as possible. Finally, smart contract deployment takes some ether, and you need to estimate for miner fees. Remember that you have to invoke smart contracts along the hexadecimal string. To avoid these obstacles, better to find a blockchain game development company to build DApp games with all your requirements.
Advantages of creating dapp games
Assets can be traded anytime, anywhere : Lot of games don't have trading features. The in-game economic mechanism, the reason used to avoid chaos, extend gamers playing time, and increase developers income.trading is not limited to single item. You can able all of the assets from one game into a single token as well as able to sell the whole thing to another player. Then the buyer can see takeout the token and use the game assets.
Reuse of game assets: Gamers assets are saved in each player's address, so, it is easy to reuse the game assets from other game for the developers. Reuse of assets requires complicated design and collaboration among developers. In the traditional game world, games regularly need to reacquire users. Blockchain can make this user reacquisition easier and cheaper.
How to choose incredible game development service
In this competitive world, you have a lot of resources to create your own DApp. Many of them are build DApp games with some technical errors which seem to lose your cryptocurrency. Don't get the mess to choose such a trustworthy DApp game development company like GamesDApp. GameDApp provides the DApp game development services. Our extraordinary blockchain developers build a DApp game with unique features in the latest blockchain platforms. In addition, We build a game like Tron village which is named as Tron global. Ping us to get clarification when you need.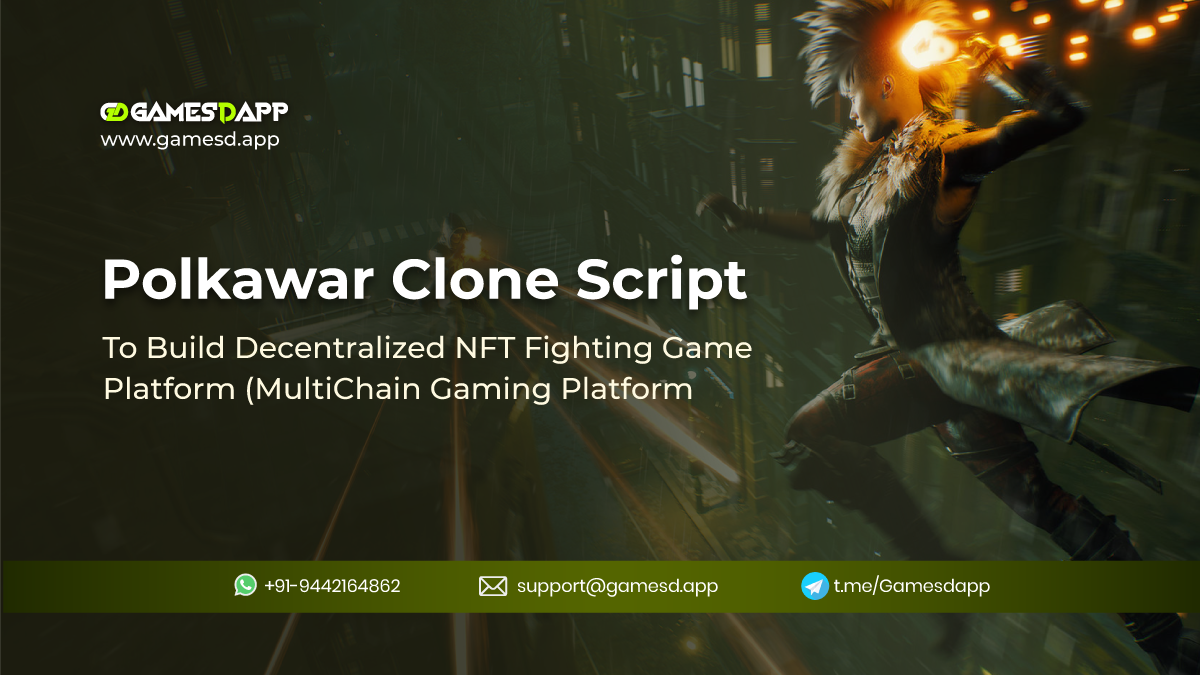 NFT Games Clone
Gamesdapp Offers a fully functional, ready-to-launch Polkawar Clone Script with customizable gaming functionalities as you desire. Schedule a Free Live Demo!...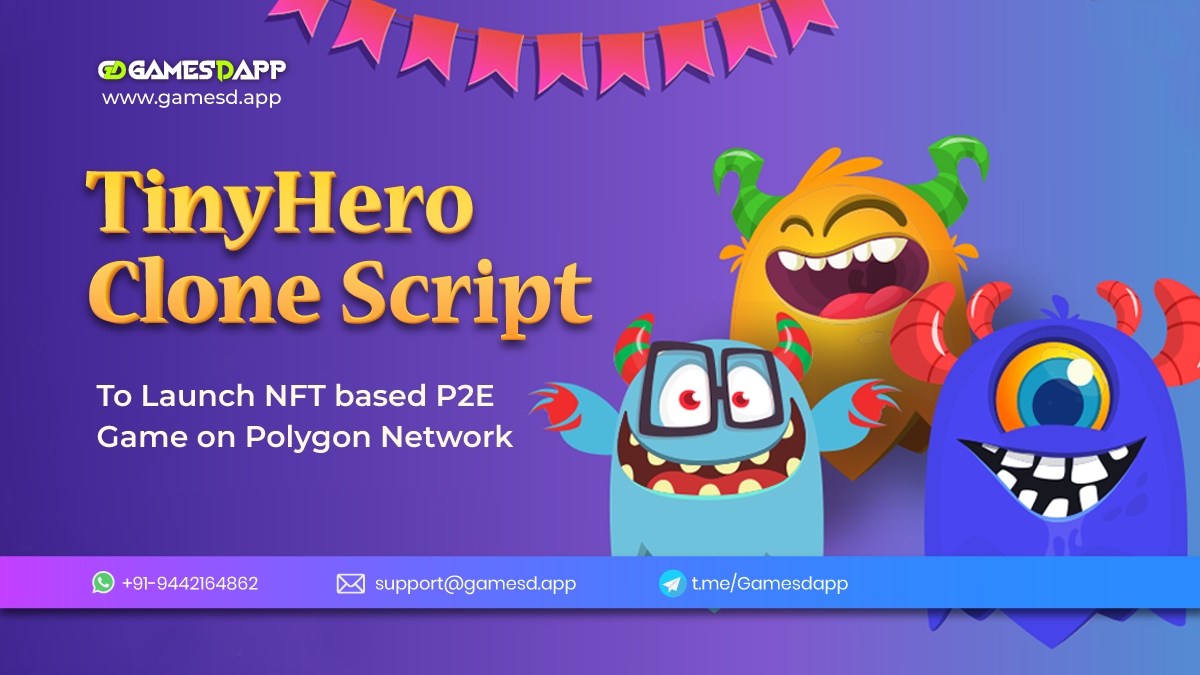 NFT Games Clone
GamesDapp is proud to announce the debut of our Tinyhero NFT Clone Script, through which anyone can able to launch their own Blockchain-based NFT Game Platform....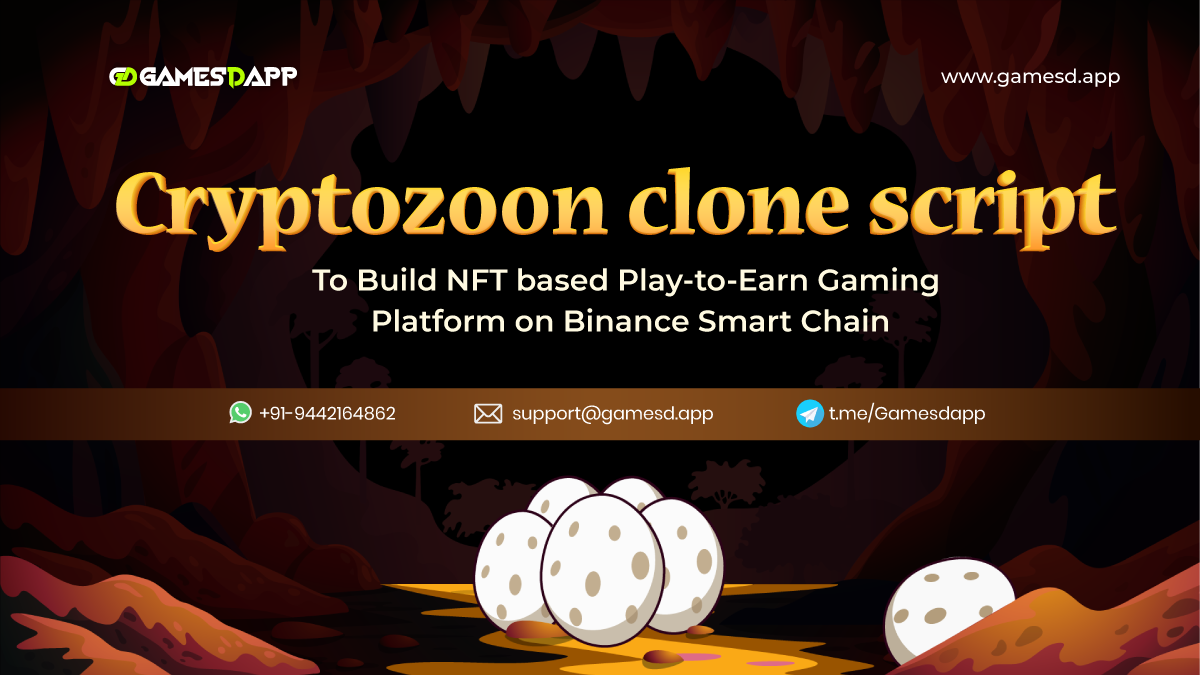 NFT Games Clone
GamesDApp provides Cryptozoon Clone Script with various features To Build an NFT based Play-to-Earn Gaming Platform on Binance Smart Chain....