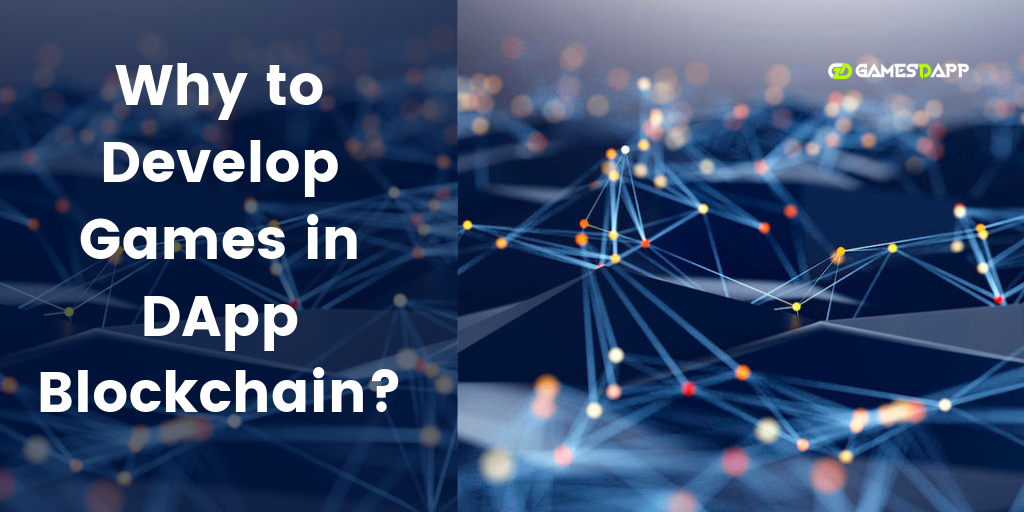 Why to Develop Games in DApp Blockchain?
Video game industry is one of the most profitable internet-powered industries for decades. However, they are being wielded from the pressure of improving player retention, high irrecoverable costs of players and power of distributors. The current scenario for gaming industries where the players are actively participating and also encourage them to enjoy the passion for gaming. The global games industry has modernized itself to optimize revenue growth on a global scale and user engagement.
According to research, the video games industry was on course to produce a revenue of $135.9 billion in 2018. The number of gamers had reportedly increased more than 2.5 billion globally. The domination of smartphones had been a key contributor to the growth of the gaming market, in terms of both revenues and engagements, but it was only one factor in many more which have brought us to where we are today.
Globally, gamers spend an average of 7.1 hours per week to play video games according to Limelight Networks. There is an increase of 19% when compared to the previous year.
Games in the blockchain network
In contrast to traditional games, in-game items of Blockchain games are in the form of NFTS, that enables gamers to monetize their effort and time. Meanwhile, in traditional games, these assets, for the most part, flow into the wallets of the publishers. Also, players often receive anything in return, but funny experiences. Based on the scarcity and thus value, NFT assets in blockchain games could be an audit to the level of a fortune. In-game assets such as trading cards in Gods Unchained blockchain game are recently sold up to 35 ETH.
Gamers of Blockchain Games are early adopters of such kind of technologies with many in-game virtual currency models and acknowledge the benefits of combine networks into a domain. Owing to unique in-game items has become even more profitable for gamers in the blockchain world. Whilst the traditional gaming was just about fun experiences, Dapps games equity compelling gameplays with the new business via blockchain.
Many early adopters of blockchain gaming have viewed this chance as an investment since the value of those specific crypto tokens will positively increase multiple times with the growth of the games. In some popular blockchain Dapps games, these tokens could value hundreds of thousands of dollars.
Why dapps are important instead of others
Dapps uses the tokens of blockchain it reaches a large number of transactions and volume. Developers are shown their interest to build dapps in blockchain to utilize the fair and transparency. The creation of crypto games has a chance to own a trade their in-game assets. DEX is favourite for crypto trades for its smart contract security features. DEX has always been subdue the dapp with its active users, transaction amounts, and transaction volume.
The BFT-DPoS has taken the high transaction per second that leads to the good user experience when using DApps. The gaming companies launching quality dapps gameplay logic on the blockchain. Eth, Tron and eos are most popular network but now NEO, Tezos, Waves, Stellar, Cosmos and so on focused on decentralized gaming development.
Conclusion
The interaction of Blockchain technology, cryptocurrency and gaming world come with a set of new innovative properties, such as trust, social scalability and ownership. If you catch a glance at the app store revenues recently, it is visible that 94% of these revenues go to giant owners.
The infiltration of Blockchain into the new era of this booming game industry promises new business models for both game monetization and digital ownership. In addition, gamers will be able to become an investor in dapp games and have better authorities to take game decisions. Creating own game is the new topic waving between the gamers.
Who we are?
We are here to develop the games in dapps, for we truly believe in dapp technologies and dapp gaming's capacity to revolutionize mainstream gaming. We have a well-experienced developer to build decentralized games like Tron village, crypto kitties with ethereum and also in every latest blockchain network. Our developers have created a dice and ladder DEMO game in tron and eth.
Let's play these games and get an experience to build your own dapp games. You will play these games with crypto coins, you can get the coins if you win. Decentralized games are one of the fairest ways to collect crypto coins and tokens. No one can interrupt the transaction process. A smart contract will help you to avoid unauthorized access. This game gives you a different adventure while playing.
Many gamers and entrepreneur have the interest to build a Decentralized game. We are ready to satisfy the user requirements in the different blockchain network. reach us to know more about developing dapp games.
If you have any further queries, feel free to ping us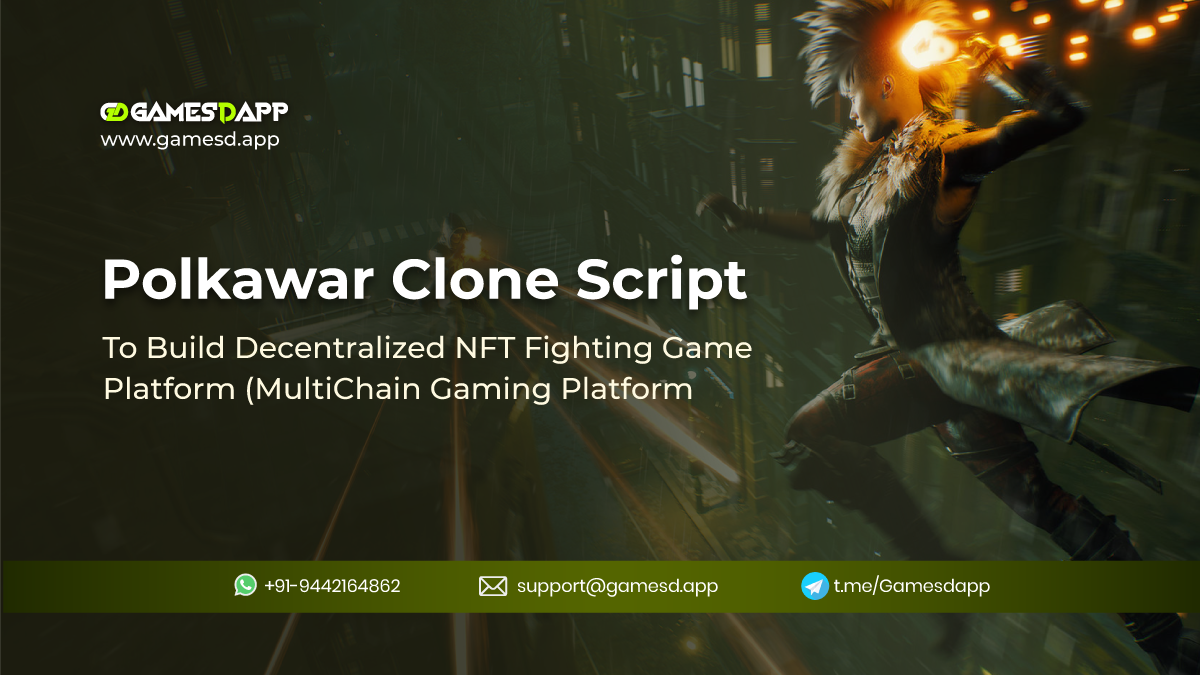 NFT Games Clone
Gamesdapp Offers a fully functional, ready-to-launch Polkawar Clone Script with customizable gaming functionalities as you desire. Schedule a Free Live Demo!...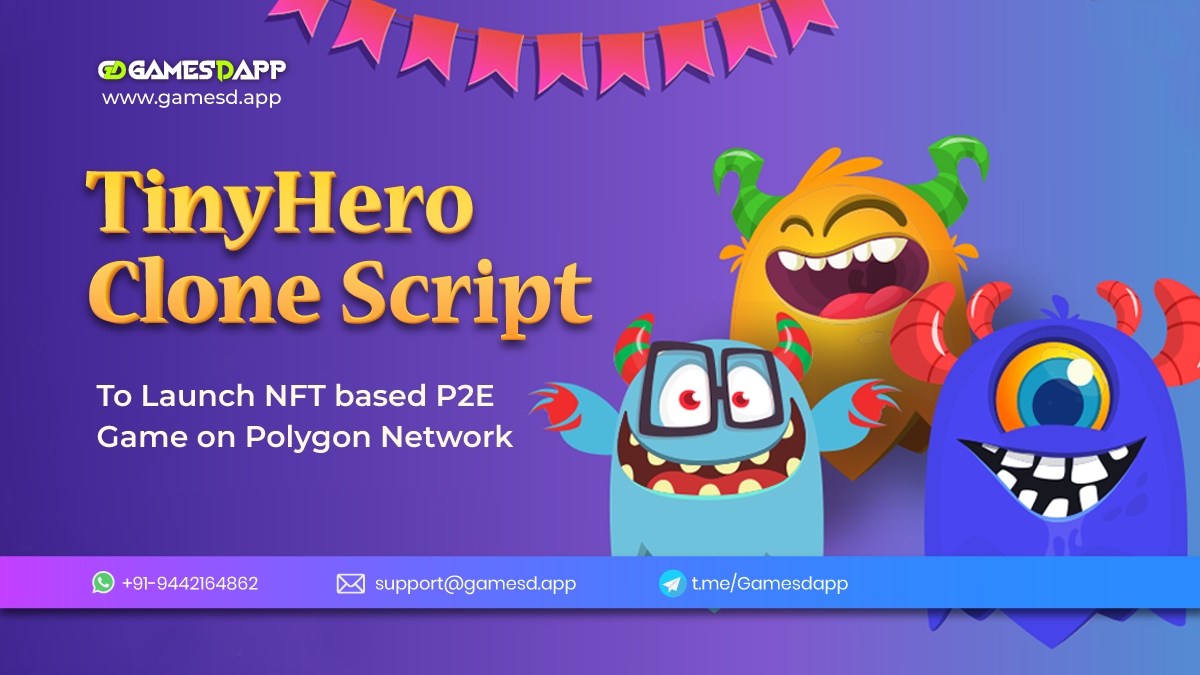 NFT Games Clone
GamesDapp is proud to announce the debut of our Tinyhero NFT Clone Script, through which anyone can able to launch their own Blockchain-based NFT Game Platform....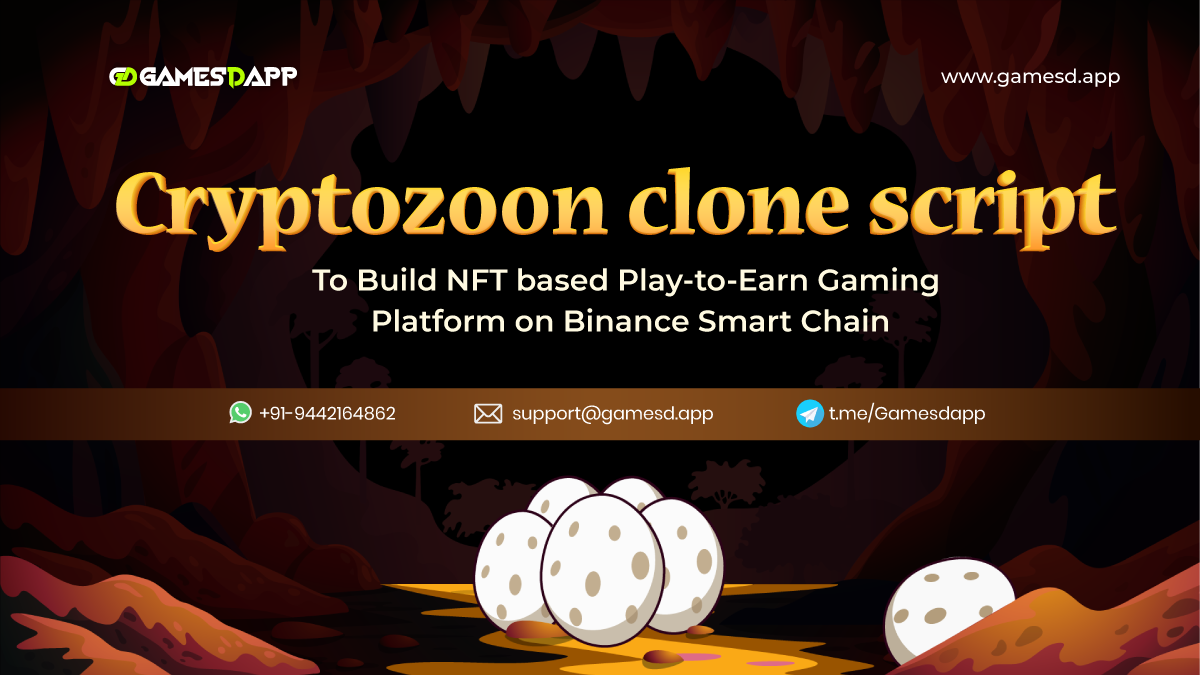 NFT Games Clone
GamesDApp provides Cryptozoon Clone Script with various features To Build an NFT based Play-to-Earn Gaming Platform on Binance Smart Chain....