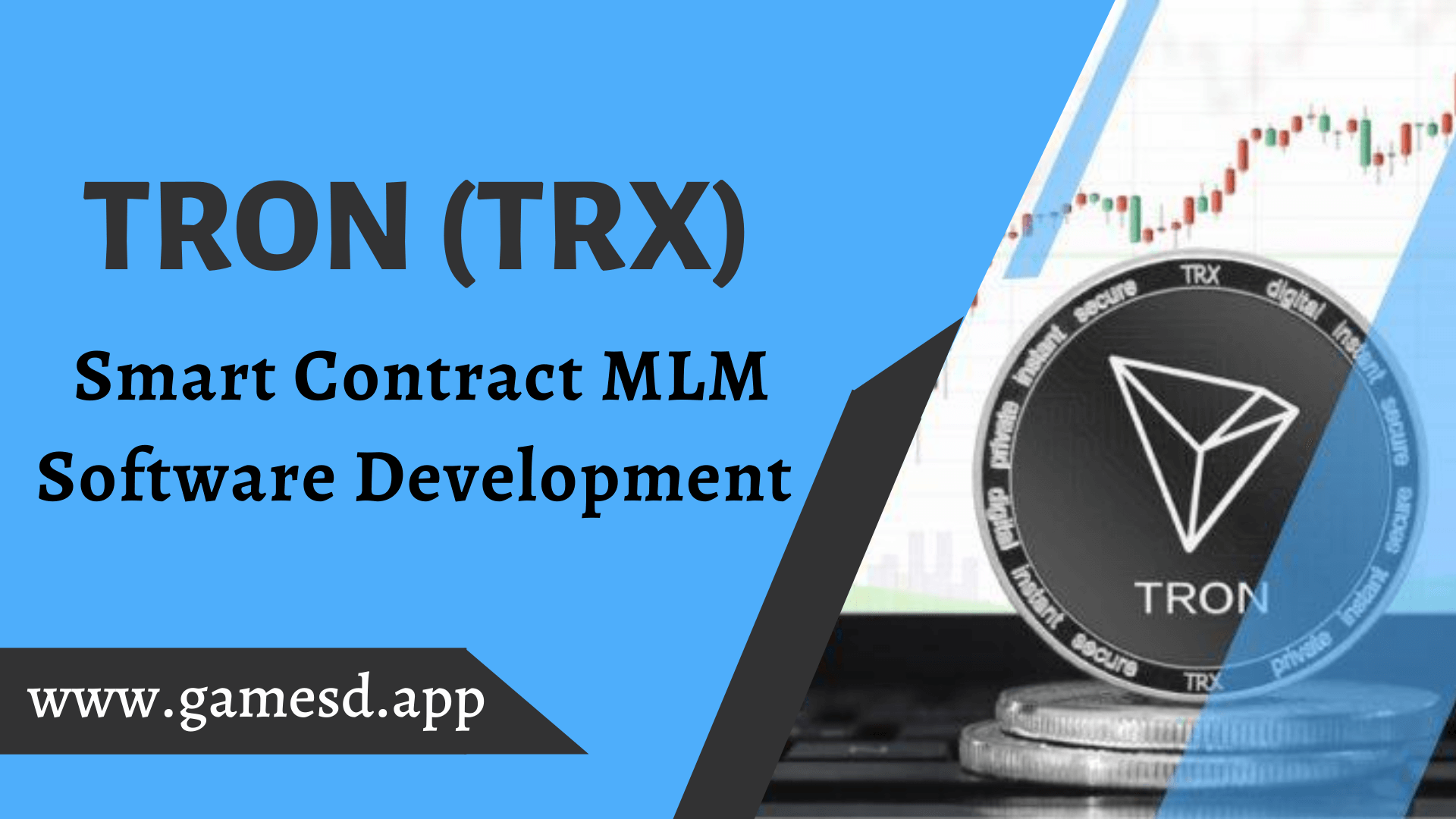 Home
>
Blog
>
MLM Business
> TRON Smart Contract MLM Software to Build Decentralized Smart Contract MLM Business on Tron blockchain
TRON Smart Contract MLM Software to Build Decentralized Smart Contract MLM Business on Tron blockchain
To generate tremendous profit within a short span of time, cryptocurrency MLM business is the right decision. This multi-level marketing business act as an efficient one due to its direct selling from the wholesaler to the end-users. Even though the MLM business has many benefits, it also has some acceptable facts that are facing to be drawbacks like fraudulent activities, cheating, and theft or loss of products or currencies and many more.

To overcome such kind of activities, MLM platform development integrated either with the smart contracts will makes you stand out from the crowd by overcoming all the security issues.

Herewith, let us see in about the MLM platform with a smart contract built on Tron Blockchain.

Smart Contract MLM

As a known fact, a smart contract is nothing but fully encrypted and automated contract under blockchain Technology, MLM business with smart contracts is completely trustworthy, safe, and hacking-free with decentralization which assures in easy claiming of profit without any loss of money because of the automation of smart contract MLM system.

If the MLM business is integrated with smart contracts, then there will be no chance to hack the information or transaction details between MLM business owners towards the members. In addition, smart contracts uplift all kinds of MLM business plans.

TRON Blockchain Development

Tron is a blockchain-based decentralized platform that desires to build a free, global digital content entertainment system with peer-to-peer technology, and allows easy and cost-effective sharing of digital content.
The Tron network uses its cryptocurrency called Tronix. It is the currency that pays you for your content, and is often referred to as, 'TRX'.

TRON Smart Contract Development

While Ethereum remains as the most common mainstream option as a platform for developing smart contracts and decentralized technologies, TRON, the blockchain with a goal to be decentralized, has come up to attain the status of a feasible option and framework for developing decentralized applications/products.

Developing on TRON provides a wide range of advantages compared to any other blockchain network. Generally, the developers reportedly enjoy the TRON framework because it can enable a higher level of throughput than other blockchain platforms. It also offers the potential for transparency and scalability.

TRON supports the development in JAVA and operates as a customized version of Delegated Proof of Stake (DPoS), which is an emerging mechanism in the development atmosphere.

Switching Ethereum Smart Contract to the TRON Blockchain

TRON has facilitated a quick switch to its own ecosystem for users who wish to go after the TRON blockchain instead of Ethereum. It's important to know that each blockchain network has its own advantages and disadvantages and that should be researched by a developer to determine which one better suits their development. Indifferent, TRON has developed a framework for switching programmed contracts on Ethereum to TRON.

Instead of setting up the contract and having it function particularly in the Ethereum network where ether and subsequent "Gas" is utilized to power the functionality in the contracts, the TRON protocol is implemented. Switching the smart-contracts to the TRON ecosystem normally requires replacing of parameters such as "ether/Gas" to "TRX/Sun." In the same way that ether serves as the main currency and Gas is a simple fraction's worth of Ether, TRX serves as the main currency and Sun is the ideal representative of fractions worth of TRX.
TRON smart Contract MLM
Smart contracts are being an important aspect for many industries as they provide an environment that encloses the usage of blockchain to the very core of operations. As a result, it has been implemented by a large group of domains such as DApp, MLM, Game, Decentralized exchange, Education, Real Estate, Agriculture, Finance, Insurance, Trading, Healthcare, and more. All those industries can be benefitted from this technology in the various aspects of their operations.

Multi-Level Marketing is the easiest way to make money in Crypto Industry. When Smart contracts integrated in MLM platform, it provides a lot of advantages. It eliminates the chances of fraud that most of the end-users and wholesalers are exposed to while providing strong trusted network smart contracts that brings a high level of precision in operations. The integration of smart contracts allows automated transactions with legitimate techniques.
How Tron Smart Contract MLM works?

The Smart contract runs automatically on the Blockchain and it is uploaded to the TRON blockchain. No one is able to edit or delete the smart contract, nor influence the contract because of its autonomous operation. The dividends are also automatically credited through the smart contract. Get 3.7% - 6.7% per day. TRON smart contract has the set 3 tiers of referral rewards, which are 5%, 2%, and 0.5% respectively. Moreover, the caller can also get 0.5% of his or her own investment as a reward. You will need a TRON compatible wallet such as TronLink ( for Chrome) or TronWallet ( for both Android + iOS). The referral rewards are distributed to your wallet automatically and you can do withdrawals at any time.
Here is the detailed flow of how Tron smart contract MLM works,

Step 1 - Signup by entering a number of your TRON-wallet and click the button "Done" or the button "Get upline from the system".

The smart contract instantly redirects 400 TRX to your first-line upline and assigns you the first level in the system. This 400 TRX will return to you fully after your first referral.

Step 2 - Log in the account via TRON-wallet.

The account can not be hacked, because there is no password. When you enter the address in your account, the information of this wallet will be taken from the TRON Blockchain and displayed. Your Account can not be blocked/ hacked by anyone, including the administration of the project. There is no need to enter your private keys.

Step 3 - Invite Referrals

After purchasing Level 1 You should invite 3 referrals. Those are your 1st line referrals.

There are three ways to get referrals:

1) Attract referrals personally.
2) You can Get referrals from your uplines by overflows (as programmed in the smart contract).
3) You can also wait until the system will bring you free referrals by itself.

If you have invited 3 referrals and then invited the 4th, he will be automatically directed to your referrals in order from the first in the list. As your referrals of all 3 slots are filled, he will be directed to the referral of your referral.

Step 4 - Income

As mentioned above step 1, the first referral you have invited will transfer 400 TRX to you. And as a total, you can receive 1200 TRX from 3 referrals of the 1st line

Then you have to transfer all 1200 TRX to your second-line upline, thereby purchasing the 2nd level.
After acquiring level 2 from your second line upline, your referrals of the 2nd line will buy level 2 from you. Therefore 9 people transferred 1200 TRX to you and you have 10800 TRX on the second level as total. After the purchase of the second level, You can purchase the 3rd level, by making a transaction of 3600 TRX to your 3rd line upline.

Now 27 referrals of the 3rd line will buy the 3rd level from you. In total, 97200 TRX will be transferred to you at the 3rd level.
This process continues up to 8 th level and as a result, at the 8th level, You can be accessed for transactions of 874800 TRX from your 81 referrals of 4th line. In total on the 8th level, you can receive approximately 70.858.800 TRX.

Benefits of Tron Smart Contract MLM

Full decentralization
Absence of risks
The system will itself bring you free referrals
Referrals from your uplines
Unable to stop the system
INactive referral multiplies your profit
All transactions between participants
Profit received for all time can be repeated every year.
TRON (TRX) Smart Contract MLM Software Development Company
We gamesdapp, as the acclaimed Smart Contract MLM Software Development company provides the option for MLM website development with TRON DApp along with advanced features, highly responsive, and attractive UI/UX.
We have a team of skilled Blockchain Developers and we are the Worldwide MLM Software solutions Provider offering major smart contract MLM Clone Scripts like,

Millon money clone script
Forsage MLM Clone Script
Double Way MLM Clone script
Ethereum Cash MLM clone Script
Etrix MLM Clone Script
XOXO MLM Clone Script
Reach us to build your Smart Contract based MLM with TRON!!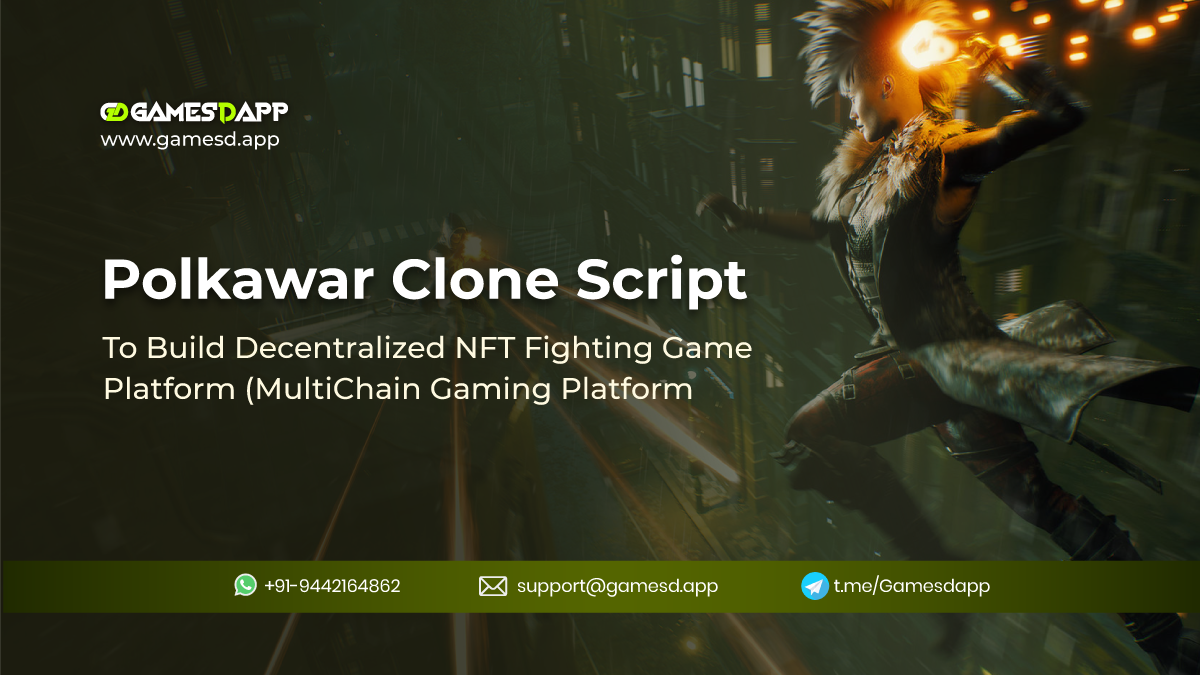 NFT Games Clone
Gamesdapp Offers a fully functional, ready-to-launch Polkawar Clone Script with customizable gaming functionalities as you desire. Schedule a Free Live Demo!...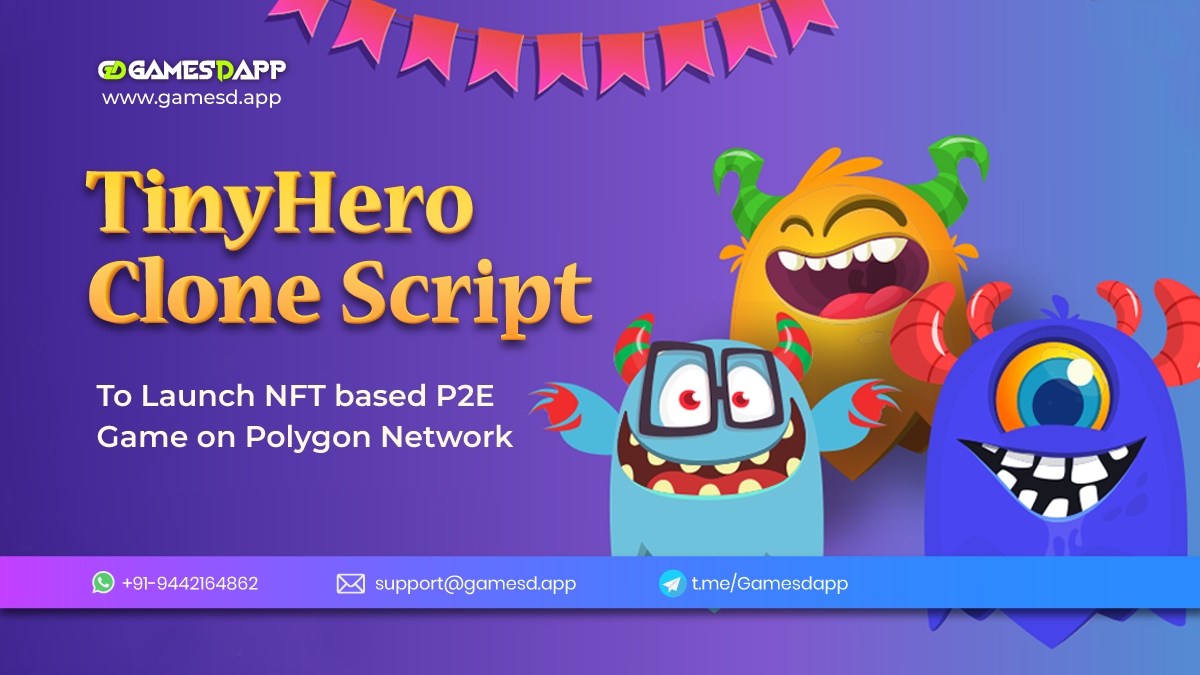 NFT Games Clone
GamesDapp is proud to announce the debut of our Tinyhero NFT Clone Script, through which anyone can able to launch their own Blockchain-based NFT Game Platform....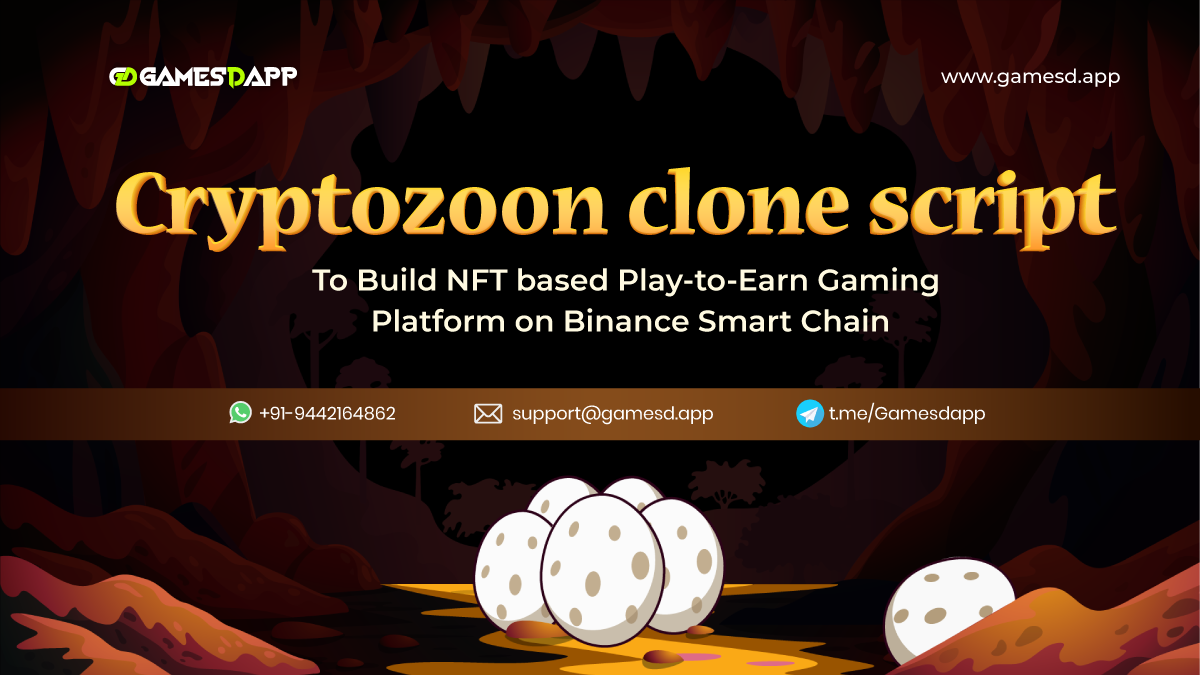 NFT Games Clone
GamesDApp provides Cryptozoon Clone Script with various features To Build an NFT based Play-to-Earn Gaming Platform on Binance Smart Chain....