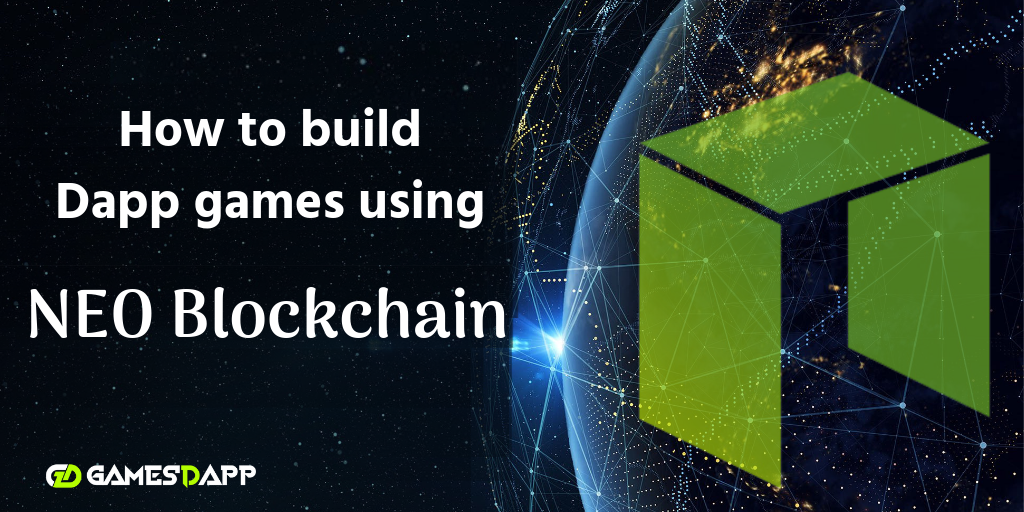 How to build DApp Games using NEO Blockchain?
NEO Is a type of cryptocurrency which gives powerful return to its investors. NEO is to manage digital assets through the use of a smart contract. It used to build a distributed network-based smart economy system. NEO uses a dBFT consensus mechanism and makes a 10,000 transaction per second.Apart from DBFT, NEO is based on Proof of Stake (PoS) and the way to produce GAS coins is to confirm transactions in the network. NEO will support to develop decentralized applications with powerful techniques. It generates two tokens one is NEO coin and another one is gas token which can be used to pay the transaction fees to exploit the NEO network. It has some unique features unlike other cryptocurrencies in the fact that which is not divisible by one.
Gas Token
The gas token has one million hard caps, yet it plays as fuel for NEO blockchain. It was not pre-mined and it is divisible by a factor 1/10 power of 8. Gas provides incentives to maintain blockchain and companies must pay gas to run their dapps on NEO system. Gas is like an operational token and less like an investment token. The great thing is gas token is whenever a block moves on completion we can automatically earn Gas. As the trends show, surely it gives a return in future.
NEO smart contract
Neo has different smart contract such as validation contracts, application contracts and function contracts. It starts very fast and takes up a small number of resources and is suitable for smart contracts. NEO uses NeoVM as a contract execution environment. NeoVM Provides cryptographic instructions to optimize execution in smart contract algorithm. NEO Smart Contract accomplish a scalable approach through a combo of high concurrency and dynamic partitioning, mixed with its low-coupling design. Many users may attract with smartcontract in NEO platform. Neo smart cotract is extremelly helpful for those who looking for
Limited time for ico
Before start of ico it is possible to add tokens ito several addresses
Able to purchase tokens using the function of MintTokens
Peer to peer ownership transaction
The ability to exchange ownership of the Contract to another address
NEO in the gaming industry
In the cryptocurrency industry, NEO is the strongest Technology. It provides an excellent platform for blockchain game with features such as digital asset support and fast transactions. It also gives the ideal ecosystem to build in-game economies uppon it. Game developers have already begun to implement NEO into Blockchain games. NEO is the tremendous place those who are willing to enter into the crypto space to build decentralized applications. This is the great platform to explore the world of cryptocurrency. Users can able to trade and earn tokens for completing various tasks in these games.
Future of NEO
NEO runs on the specific proof of a consensus mechanism. It also has a quantum computer proof to make a great comparison to other blockchain projects. NEO supports some common languages to code smart contract to compare with other cryptocurrencies. Developers may feel easy to build it. The smart economy concept could really be the future, and NEO is currently leading this concept.
Now, this is the best time to create a decentralized application with NEO. Gamesdapp is the top-notch blockchain game development company with the latest crypto platforms. our leading blockchain experts make unique dapp games as per the user requirements with the promising outcome. Engage with us to build your own dapp games with trendy features.
If you have any further queries, feel free to ping us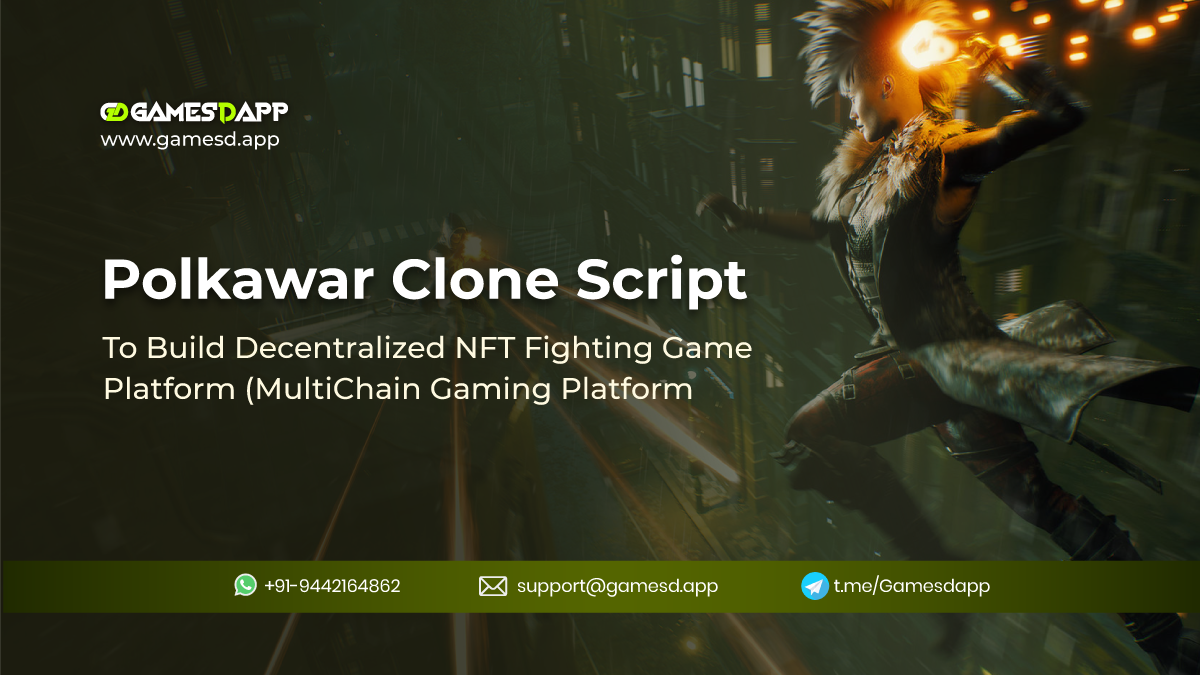 NFT Games Clone
Gamesdapp Offers a fully functional, ready-to-launch Polkawar Clone Script with customizable gaming functionalities as you desire. Schedule a Free Live Demo!...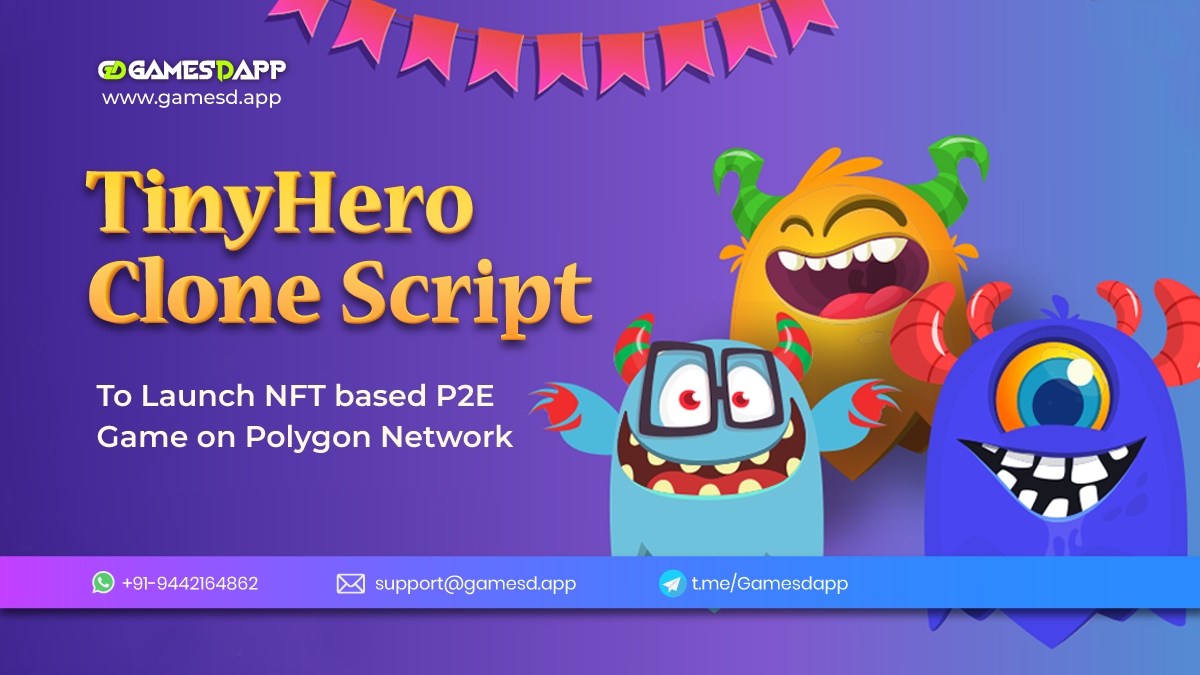 NFT Games Clone
GamesDapp is proud to announce the debut of our Tinyhero NFT Clone Script, through which anyone can able to launch their own Blockchain-based NFT Game Platform....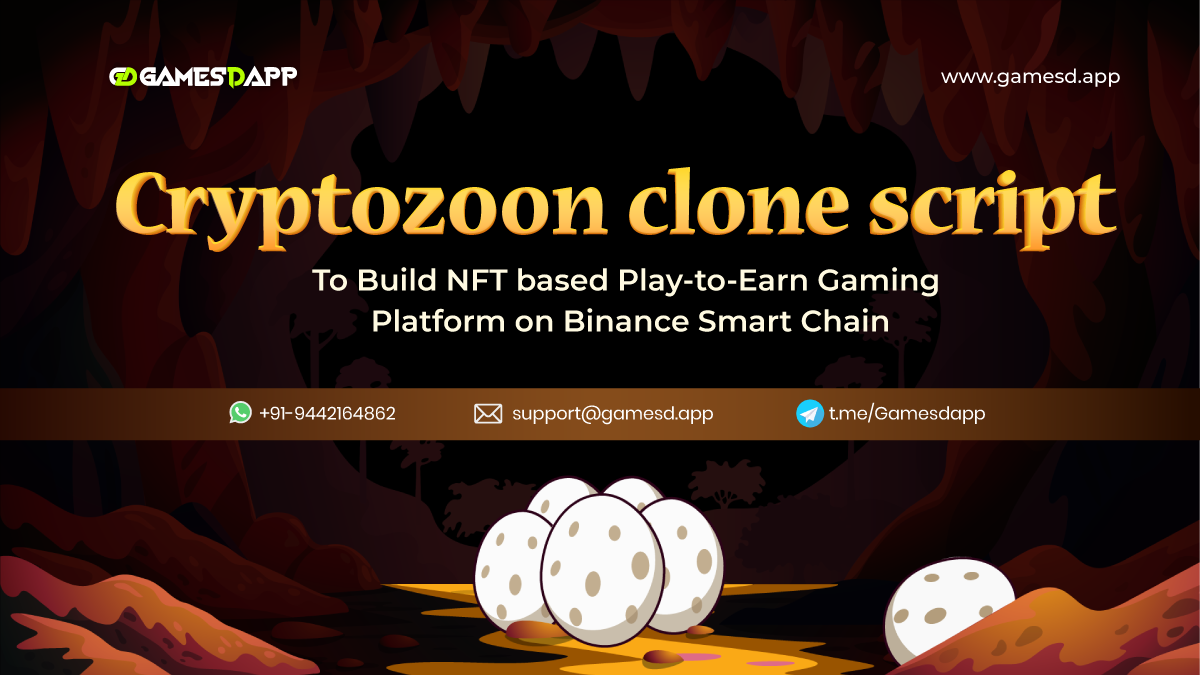 NFT Games Clone
GamesDApp provides Cryptozoon Clone Script with various features To Build an NFT based Play-to-Earn Gaming Platform on Binance Smart Chain....