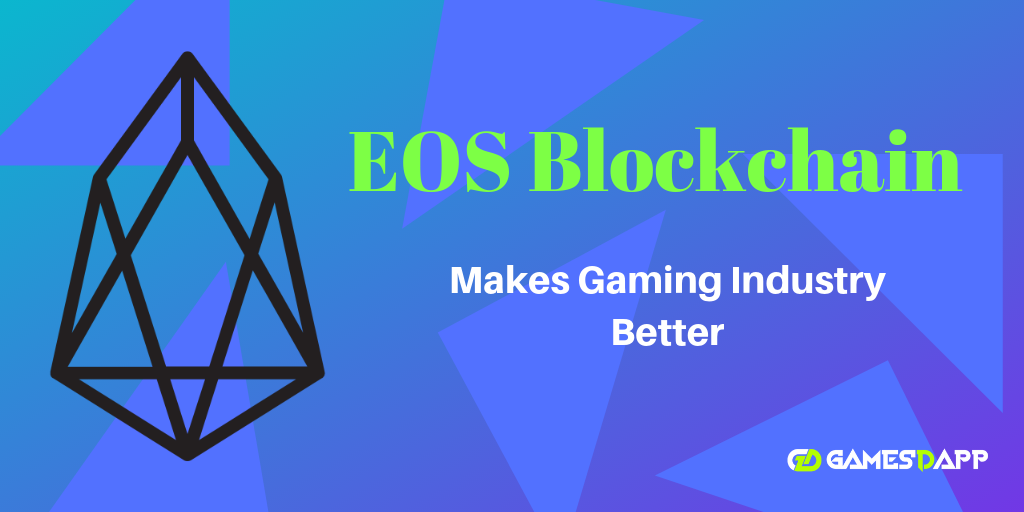 How could EOS Blockchain Make Gaming Industry Better?
Blockchain Game is the latest buzzword, that grabs attention of the crypto and blockchain activists. From being a hobby and entertainment for numerous people, the gaming industry has become a multi million business only because of blockchain integration. Several Games out there are already built on the blockchain network, while many other developers are working on the Blockchain Game Development. In the blockchain, there are a lots of platforms like Ethereum, EOS, NEO, Stee and TRON. Among these, Ethereum is the most established blockchain, EOS is the operating system designed for DApps, whereas NEO, Stee and TRON are high-speed blockchain that aggressively expand their DApp landscape.
What is EOS Blockchain ?
EOS is a smart-contract-enabled blockchain protocol powered by the native cryptocurrency EOS. It is a decentralized operating system with the intent to remove the transaction fee and it has the ability to conduct millions of transactions per second. EOS blockchain platform solves the scalability issues of blockchain like Bitcoin and Ethereum.
You may wonder why we talk about EOS platform as an operating system. The reason behind it is that it is decentralized application that can be performed within such platform, the amount of storage and power will depend on the number of EOS tokens that are staked in the smart contract, to make the decentralized application work. As always, every EOS token holder will certainly enjoy more benefits.
How is EOS Platform used in Game Development ?
EOS is an platform for decentralized application that is scalable and used in the real world. This platform is faster than the Ethereum Platform and many blockchain game developers have chosen this EOS platform for its superior performance. EOS relies on the Delegated Proof of Stake (DPoS) mechanism in order to achieve scalability and confirm its transactions. This is considered as the most powerful infrastructure for decentralized applications and benefits the Gaming Platform to a great extent.
EOS Blockchain Platform is used to develop blockchain based games that mainly focus on high performance. Implementing EOS can create tokens and allow the gamers to buy, sell and exchange the tokens among the players within the game. The gamers can transfer the tokens without paying any transaction fees and also exchange tokens at a faster rate. The gamers can exchange the tokens for real currency and blockchain enables the players to store their in-game asset in a secure wallet. Thus ownership of the in-game asset is transparent and this avoids loss of the digital asset earned in game. Similarly, EOS Blockchain Game will allow the user to earn higher revenue, like the other platforms.
Perks of using EOS Blockchain
Blockchain is the high class technology, implemented at various industry beyond finance. There is no exemption in gaming industry too. This is booming in the market and a lot of innovation is developed as day pass. To make the gaming experience better, games are developed on different blockchain platforms and game on EOS Blockchain Platform gives enormous benefits to the gamers. Monster EOS, EOS Knights, Blockchain Cuties and OxWarriors are the most popular games built on the EOS platform.
The main advantage of integrating EOS Blockchain on game is that the decentralized network removes the transaction fees and increases the transaction speed. A player can buy tokens on EOS standard using real currency and store it securely in the wallet.
It is the perfect time to build Game on EOS Blockchain Platform with advanced features and functionalities. GamesDApp is a leading EOS Blockchain Game Development Company, experts in building Blockchain based Games on the EOS Platform. We render exclusive Game Development Services and have expert game developers to render outstanding output.
If you have any further queries, feel free to ping us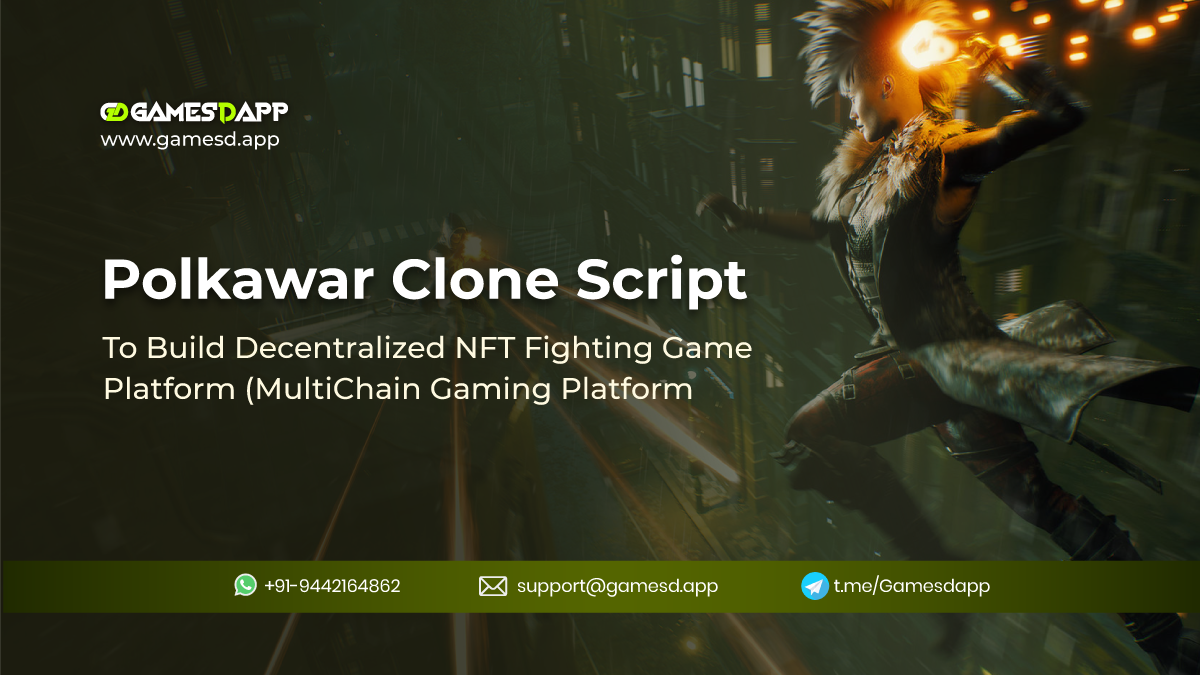 NFT Games Clone
Gamesdapp Offers a fully functional, ready-to-launch Polkawar Clone Script with customizable gaming functionalities as you desire. Schedule a Free Live Demo!...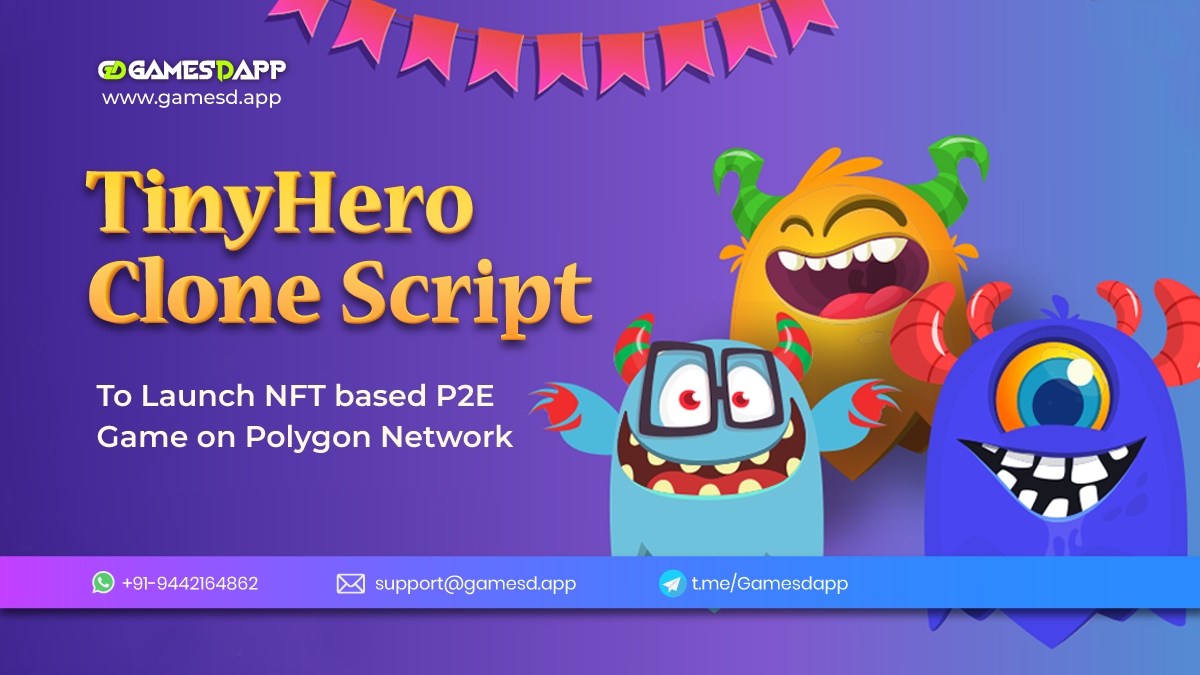 NFT Games Clone
GamesDapp is proud to announce the debut of our Tinyhero NFT Clone Script, through which anyone can able to launch their own Blockchain-based NFT Game Platform....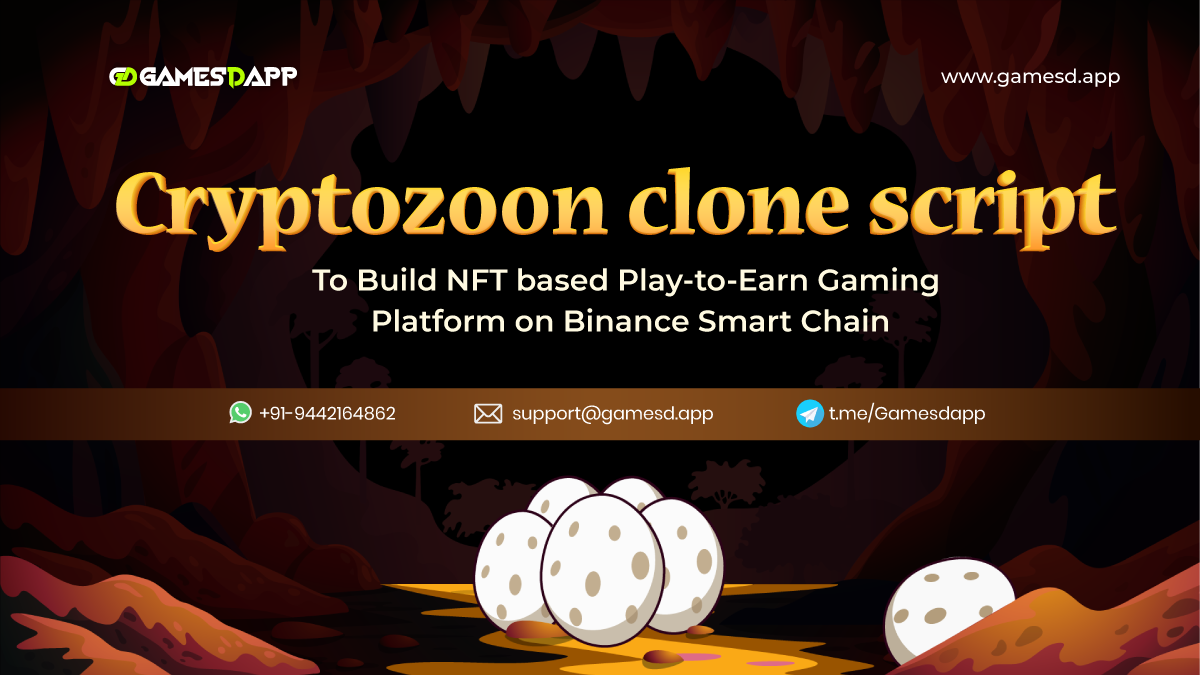 NFT Games Clone
GamesDApp provides Cryptozoon Clone Script with various features To Build an NFT based Play-to-Earn Gaming Platform on Binance Smart Chain....