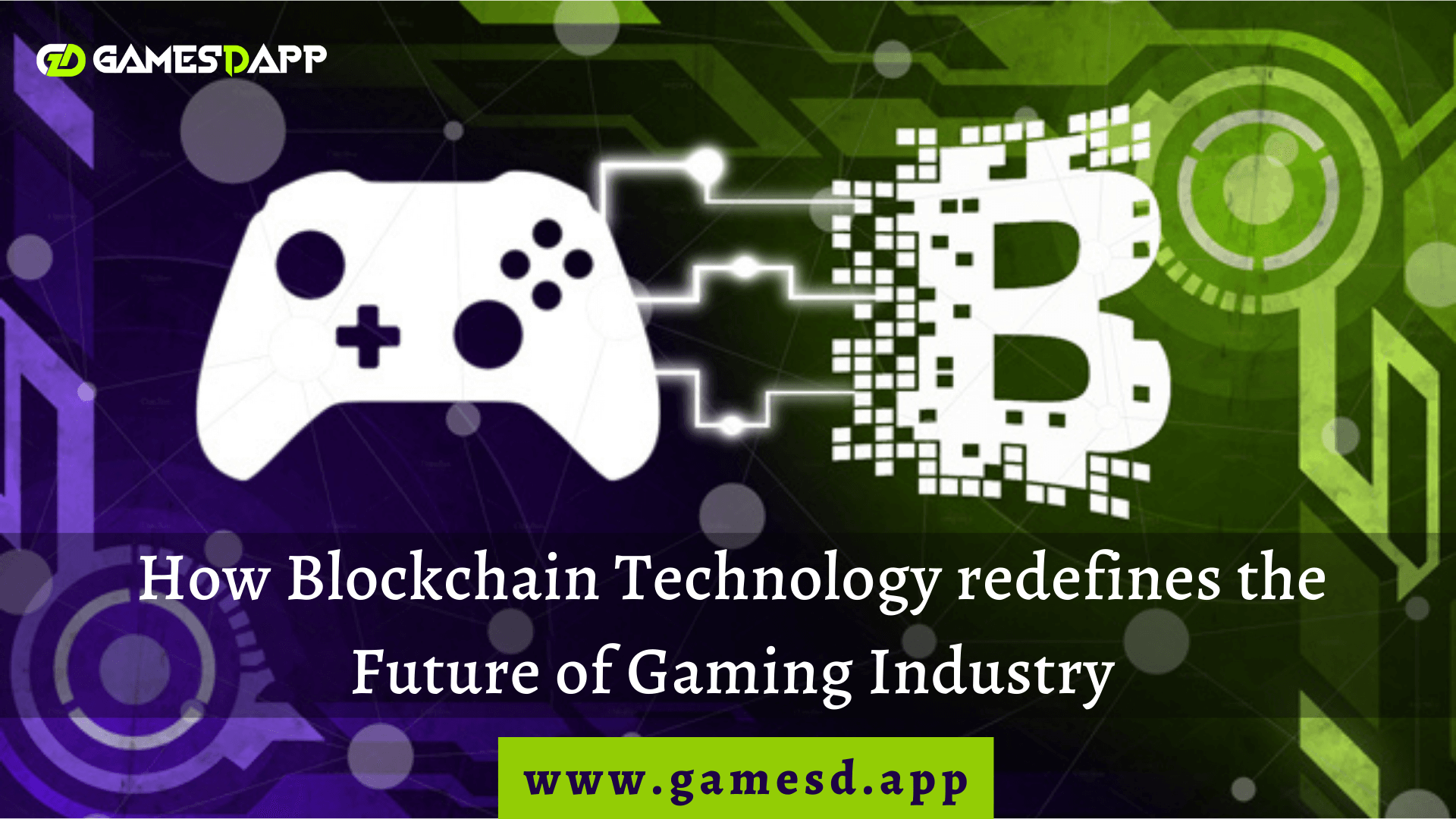 How will Blockchain Technology Redefine the Future of Gaming?
The global revenue in the gaming industry in 2020 is a staggering $143 billion. Throughout the gaming history, if there's one consistent takeaway year after year, it is that gaming and technology never cease to evolve.
From the first-ever Nintendo console launched in 1983 to the latest PS5 that's scheduled for release in the next month, it makes it all the more evident that the industry can only transform beyond our understanding. We can safely confirm this because at the time of writing there are 1.5 billion video gamers worldwide, and the figure is guaranteed to scale.
Yet, they combat a series of problems. Time lag, bandwidth issues, third-party interference, data breach, and frequent server shutdown are some of it. While the gaming industry actively strives to overcome such shortcomings, of late, techno-scholars believe a new technology in the name of blockchain could just be the one-stop solution for the never-ending woes of gamers.
What is blockchain technology?
Blockchain technology is a decentralized system of recording information on a distributed public ledger that's immune to hack, breach, or alter the system. The concept of blockchain has been actively incorporated in industries that prioritize security over anything. Finance, healthcare, education, and cybersecurity are some of the major industries that are increasingly being disrupted.
Gaming in blockchain
But what about gaming?
Well, the integration of blockchain technology into gaming has just begun. Yet, in its nascent stage, hundreds of decentralized games are being released every day, slowly yet steadily, almost ready to swoop the market in the coming years.
Its imminent success is attributed to a variety of its benefits that overcomes the flaws of the conventional gaming industry. Here's how blockchain has fared better than our traditional gaming platforms.
In-app purchases
Just like an e-commerce site, gaming platforms are hugely benefitted by in-app shopping. Not every gamer completes all the levels and unlocks the pandora box to claim their rewards. Sophisticated gamers cut the hassle and make direct purchases.
This is where blockchain technology comes into play.
Almost all gaming platforms are centralized. And, unfortunately, hackers love the centralized system. Because all they need to do is hack the network once to own all of our data, including our private payment keys.
The decentralized nature of blockchain makes every transaction secure. Our data is protected. It is impossible to crack. Thus it provides a safe gaming environment.
Data theft
Similar to the problems encountered in in-app purchases, data theft is prevalent in the gaming industry.
12 billion credential stuffing attacks have taken place on gaming sites within 17 months between 2017 and 2019.
Hackers walk off with the purchases and the points/collectibles we've earned. Mostly, they sell them. Along with your private data in the black market.
Though it sounds alarming, blockchain technology defies any such opportunities to hackers in its games. Its security protocols like private keys and multi-signature technology are next to impossible to crack.
Gaming Legos
Ok. This is going to be interesting.
We have played games like Mario, Grand Theft Auto: San Andreas, and Need for Speed. But, would you believe if we said your Mario could ride a glossy Mercedez in the map of San Andreas?
Sounds great. But hard to believe.
Yet it's possible.
That's the major highlight of decentralized platforms. One protocol can be built over another.
Example: Decentralized finance. Simple concepts like lending/borrowing, loans, exchanges are easily built on top of one another in a single decentralized platform. Hence, users benefit from the entire functionality at one source.
So, blockchain in gaming can pave the way to new innovative pathways in the future.
Transparency
Blockchain technology has effortlessly made the concept of tokenizing (gaining fractional ownership) virtual and real-world objects simple. Gamers can own the rights of various collectibles involved in the game.
Also, the collectibles issued can be either unlimited or limited with a biased approach, where they are rewarded only to specific individuals. With blockchain, the transparent network, gamers can observe the supply and demand of any rewards.
Such a transparent system makes the gaming organization more trustworthy.
Employment, innovation, and more
As gamers, we have dreamt of being the protagonist of an imaginative game with our storyline. Seems like blockchain technology has just made that possible.
Plenty of crowdfunding platforms are on the rise, connecting promising gaming plans with game developers and investors.
The process is pretty simple. You list your gaming plan on a crowdfunding platform. If it's appealing, investors (from common people to wealthy business magnates) invest in your dreams, developers convert your plans into actions, and your dream game would go live on the market to be played by millions of worldwide gamers.
Blockchain technology makes the impossible possible.
Closure
Blockchain's impact on gaming should be groundbreaking. And it's about time we adapted to the new secure norms of entertainment.
GamesdApp is a Blockchain Game Development Company that has been in the gaming industry for 4+ years. We build both traditional and entirely innovative games on top of blockchain platforms like Ethereum, TRON, (or) EOS. If you feel your dream game is worth building on a blockchain platform for the future, kindly let us know. We'll help you gamify your dreams.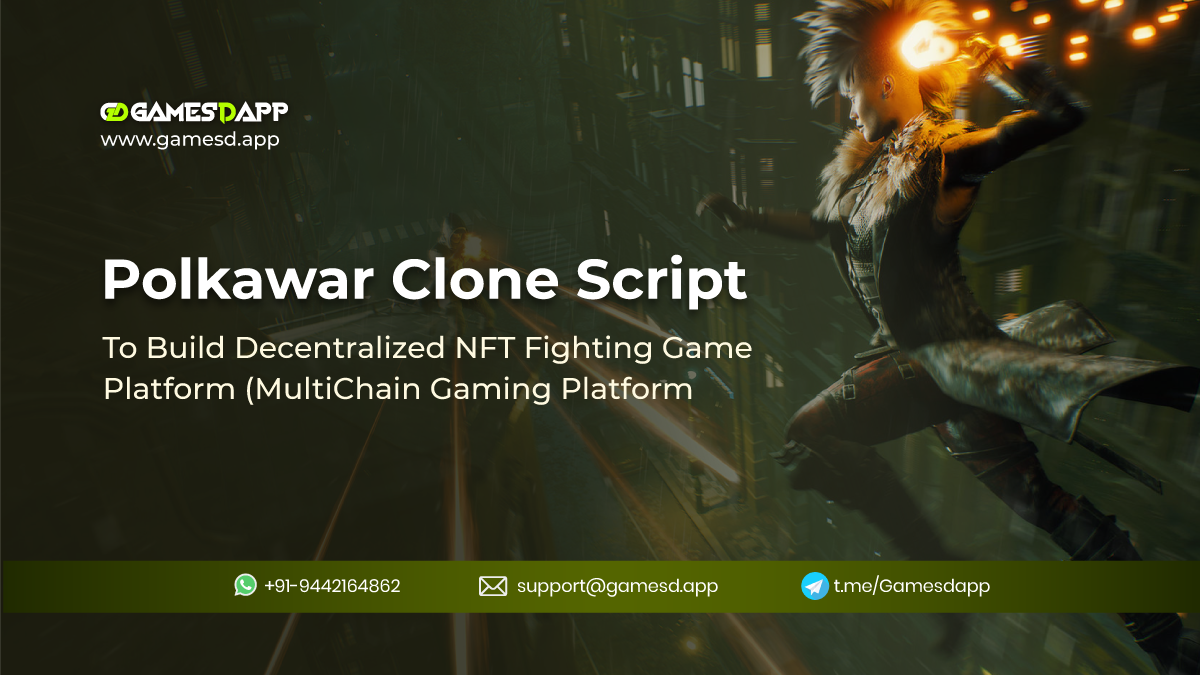 NFT Games Clone
Gamesdapp Offers a fully functional, ready-to-launch Polkawar Clone Script with customizable gaming functionalities as you desire. Schedule a Free Live Demo!...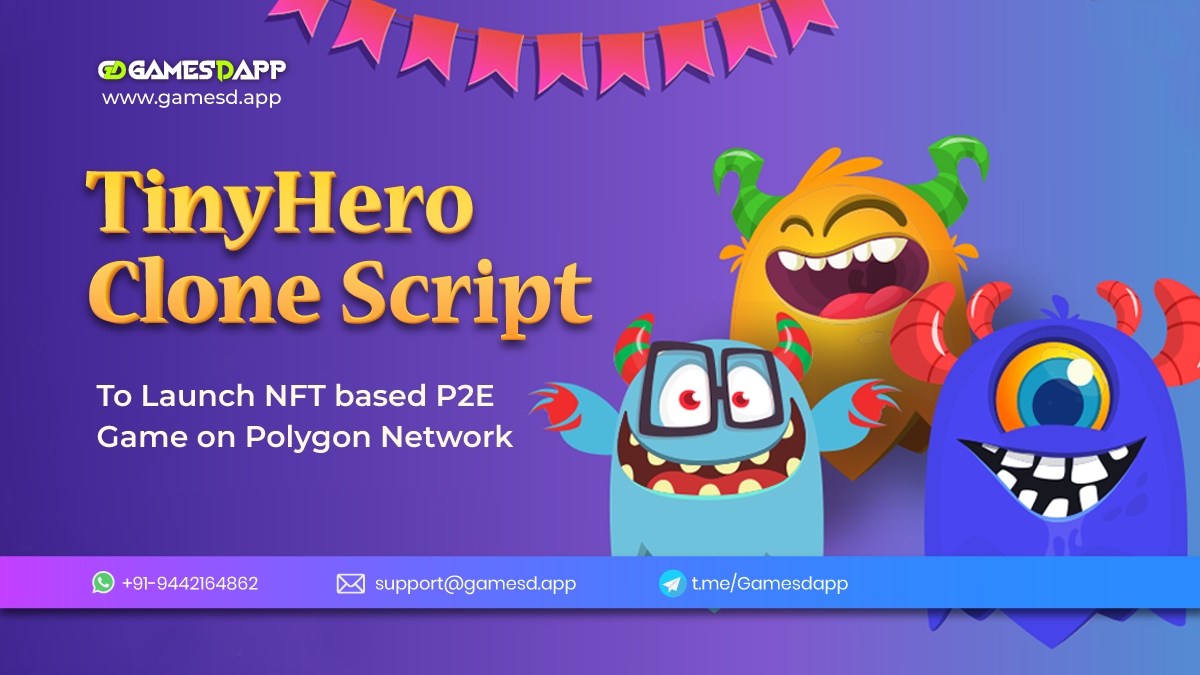 NFT Games Clone
GamesDapp is proud to announce the debut of our Tinyhero NFT Clone Script, through which anyone can able to launch their own Blockchain-based NFT Game Platform....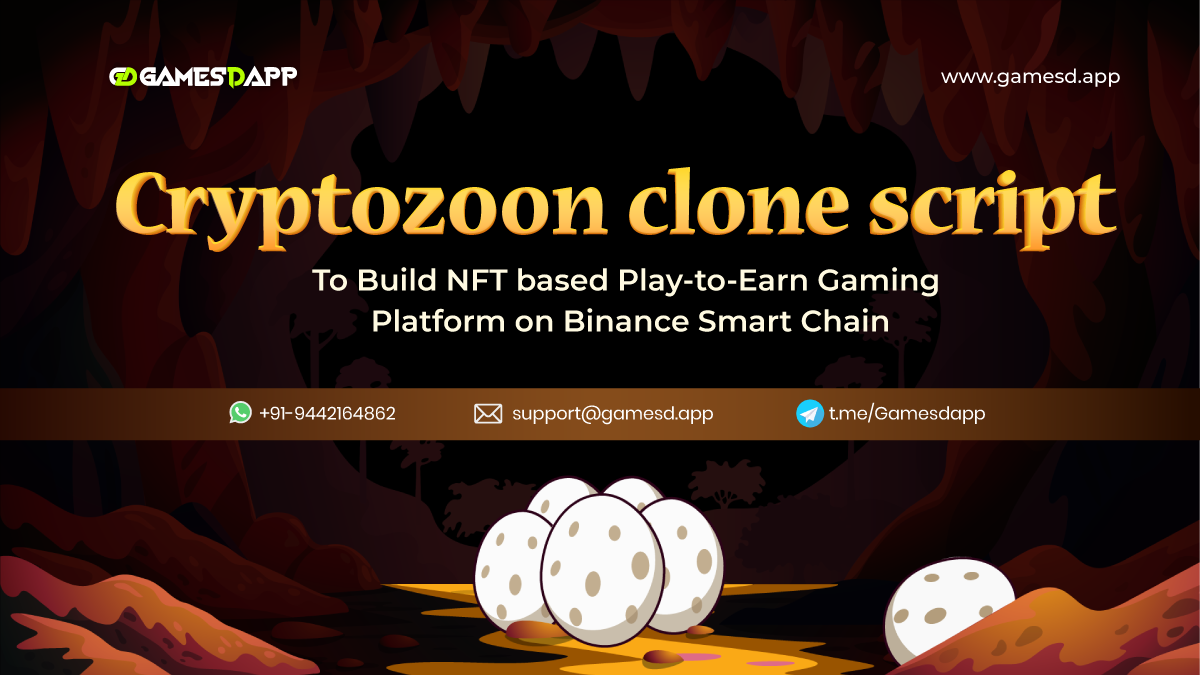 NFT Games Clone
GamesDApp provides Cryptozoon Clone Script with various features To Build an NFT based Play-to-Earn Gaming Platform on Binance Smart Chain....