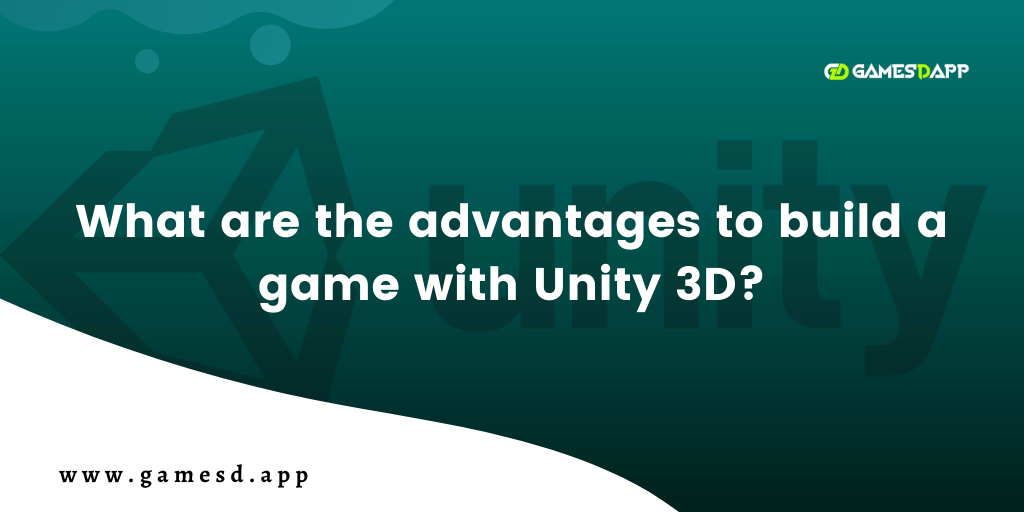 What are the Advantages to Build a Game with Unity 3D?
Unity is, simply bring, the world's most popular game engine. It have a ton of features together and is more flexible enough to build almost any game you can imagine. With excellent cross-platform features, Unity is much popular with both hobby developers and AAA studios. It's been used to create games like Pokemon Go, Rimworld, Cuphead, Heathstone, and plenty more.
While 3D is in the name, Unity 3D have a tools for 2D game development.
Developers love it because of the C# scripting API and built-in Visual Studio integration. Unity also offers scripting language as a Javascript and MonoDevelop as an IDE to those who want an various solution to Visual Studio.
But artists likes it as well since it comes with powerful animation tools which make it easier to build your own 3D cutscenes or create 2D animations from scratch. Practically anything can be animated in Unity.
Features of unity
Unity 3D comes loaded with a lot of professional tools for both artists and programmers.
Unity provides a workspace that combines artist-friendly tools with a component-driven design which makes game development darn intuitive.
With powerful shaders, post-processing, physics-based materials and high-resolution lighting systems, Unity 3D can deploy impressive graphics across the board.
Get an idea to build your own Game in Unity 3D
Whatsapp : 9489606634 E-mail : [email protected]
Advantages of unity game development
According to a gaming research, "In Global Game Engine market The Unity 3D engine has 60 % of share and preferred by 50% Game developers as the primary development tool."
1) Platform support
The engine is highly favored for its extended support to 27 platforms. The app implemented and deployed can be simply shared between PC, web and mobile platforms. Besides, the agile methodology that enables easy prototyping and continual releases, which in turn to speed up the game development.
2) IDE
The text editor is cater by IDE to write the code, but sometimes a code editor is also used by the developers to ease confusion. In addition, the integrated development editor support C# for scripting and JavaScript, and also offers specific features that are ideal for the game development.
3) Graphics
The visual effects and high quality audio are supported by the engine which eases the game development. The visuals are flexible on every screen and device without any compromise with the image quality.
4) Documentation
The new novice developers need the easy-to-understand documentation which provided in detail by the Unity engine. The detailed documentation have the explanation of every small topic.
5) Debugging
The debugging is unusually easier with Unity 3D game development because all the game variables are visible during gameplay, that allows the developers to debug the process at runtime.
What makes unity 3D special
Unity3D is a powerful tool to merge graphics, multimedia and visuals in game development.
Unity 3D games can run on multiple PC and mobile platforms.
It can served online to run on PCs or can also be run as a native app and mobile devices.
Unity 3D game environment can turnout better return on investment.
Unity game development company
Our specialized team of experts have capable to deliver quality filled experience to the customers. We also research deep expertise to implement and deploy precise entertainment games which are compatible for all devices. We build a game like Angry bird , Hill climb, Fruit slash etc.. Hire our Unity 3D game developers to have a best game development services and features at affordable price.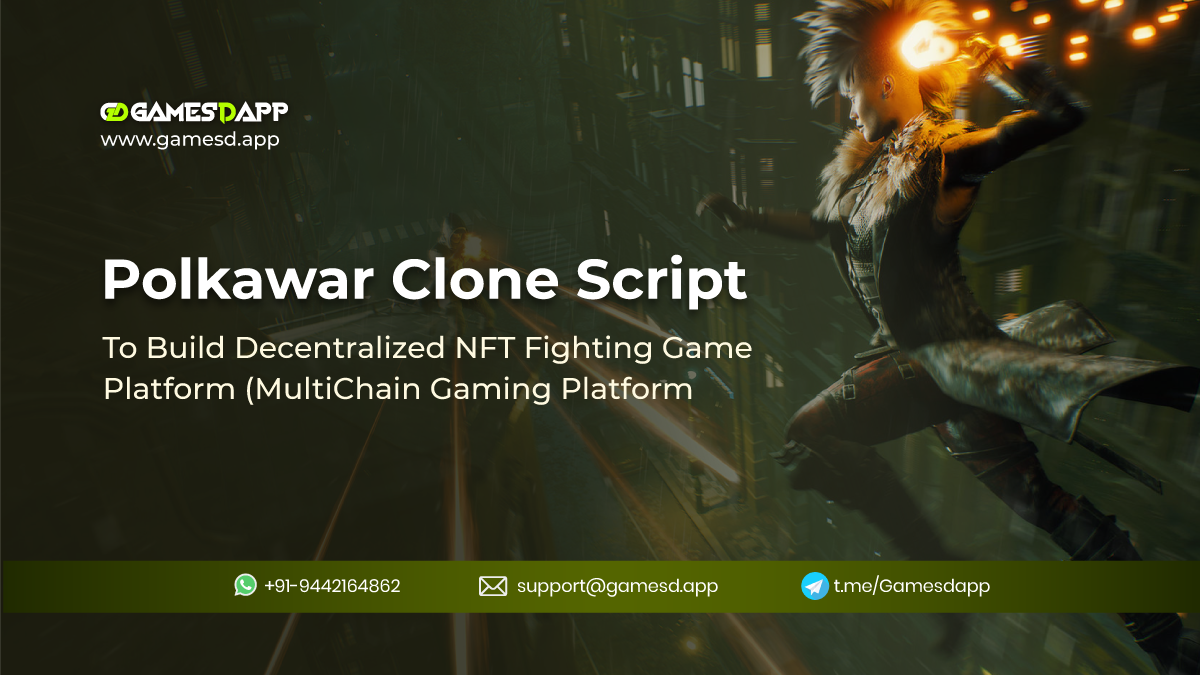 NFT Games Clone
Gamesdapp Offers a fully functional, ready-to-launch Polkawar Clone Script with customizable gaming functionalities as you desire. Schedule a Free Live Demo!...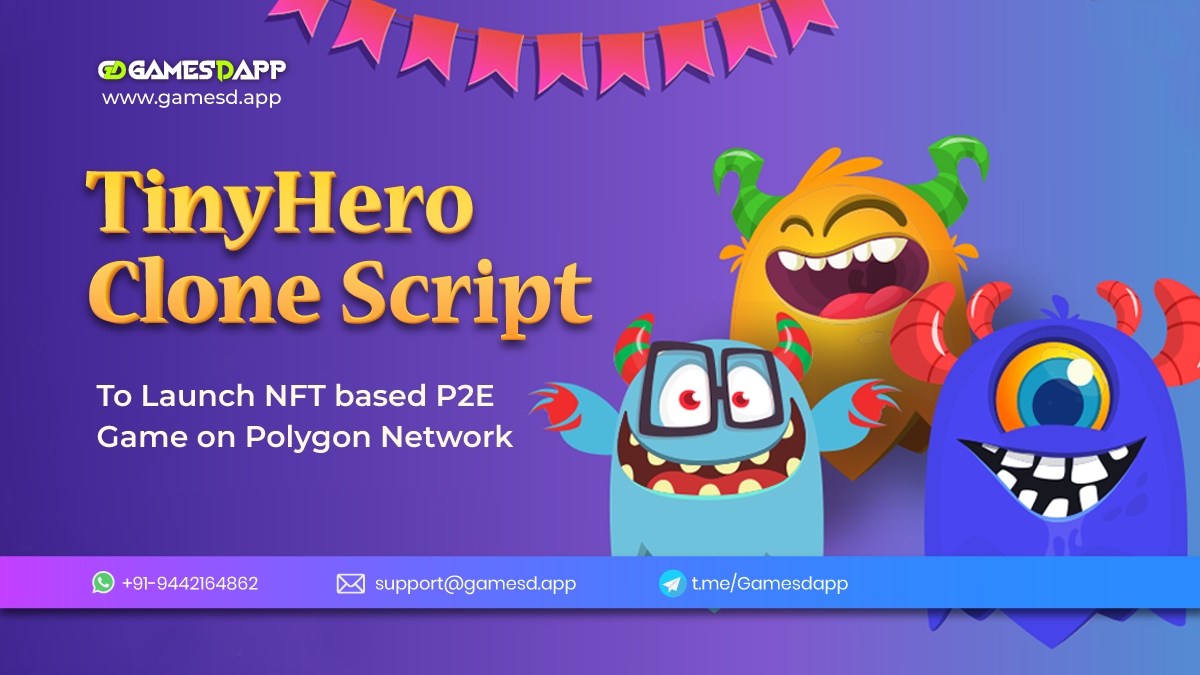 NFT Games Clone
GamesDapp is proud to announce the debut of our Tinyhero NFT Clone Script, through which anyone can able to launch their own Blockchain-based NFT Game Platform....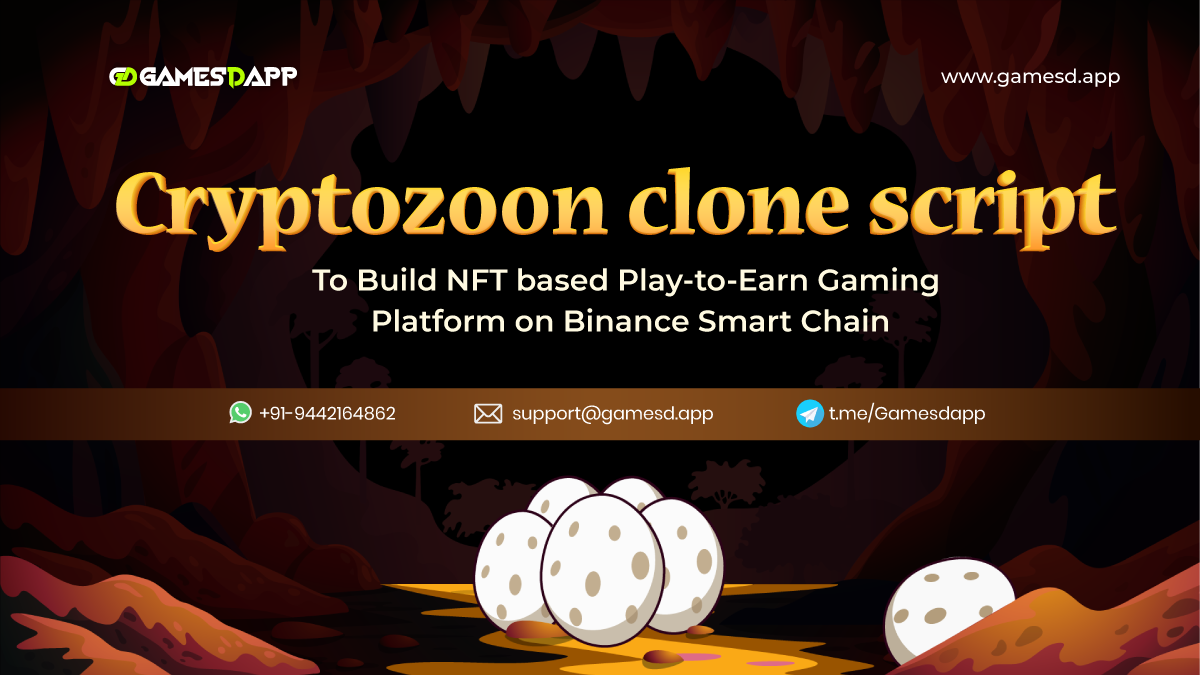 NFT Games Clone
GamesDApp provides Cryptozoon Clone Script with various features To Build an NFT based Play-to-Earn Gaming Platform on Binance Smart Chain....