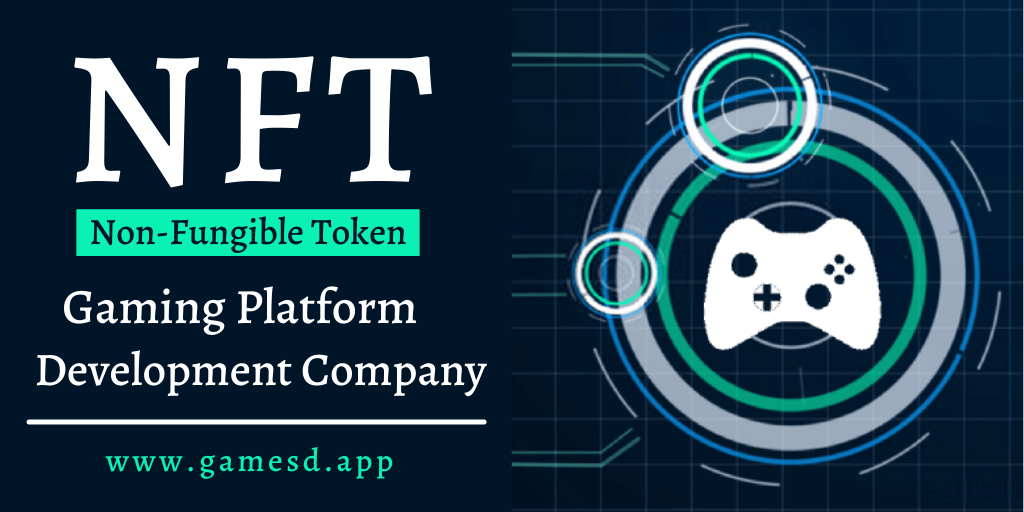 NFT Gaming Platform Development Company
In the world of cryptocurrencies, non-fungible tokens are crypto assets that represent a item, or token, is entirely unique. NFTs are becoming more popular in the gaming sector as the demand for unique in-game development increases.
Thus NFT platform is constantly increasing in recent years worldwide. Millions of users prefer this blockchain-based platform as it is more trustworthy and efficient since the value is raising in the marketplace.
— Non-fungible tokens (NFTs) are blockchain-based tokens that serve unique or rare digital and real-world assets.
— Non-fungible tokens can allow gamers to truly own in-game items and transfer their assets from one game to the other.
— Gamers can allow selling their in-game NFTs in blockchain marketplaces.
NFT Gaming Platform Development
The NFTs in blockchain-powered gaming structures bring immutability, provable scarcity, player ownership, and interoperability to online gaming for more equitable, truly decentralized gameplay.
How to Create NFT Marketplace for Gaming Collectibles?
Hence Many companies worldwide are stepping forward to tokenize their own NFTs with the latest features. The creation of NFT Marketplace for Gaming Collectibles is challenging and attracts many users & developers as the NFT recorded more differences in the trade rate.
We Gamesdapp as a Leading NFT Game Development Company offers NFT Marketplace for gaming collectibles, thereby providing flawless, user friendly NFT trading experience.
NFTs - The Next Gaming Revolution
Non-fungible tokens creates a huge deal to offer to the world of gaming. The biggest impact they will have is by allowing users to truly own unique and rare in-game assets. Users who own extremely rare NFTs will also make a possible income there by selling their assets. Whether it is a revolution or not, NFTs will change the way gamers interact within games.
Use of NFTs in Gaming
The use of NFTs in gaming will allow you to get full control of the in-game items that you purchase or win. Additionally, each of the items can have a unique identity that will get to your account as long as you own them. This will allow you to securely store your assets without fear of losing or theft. You can also monitor your assets and value them depending on their shortage, and trade them in blockchain marketplaces in exchange for cryptocurrencies or fiat.
Apart from revolutionizing in-game ownership, NFTs can also help you create a single digital identity for all individual games. This means that they may improve your experience levels, and other in-game items across games, thus creating a more unified gaming experience.
Major Key Factors that Empowers Gaming Industry
Transparency - Tokenizing assets in a Gaming Platform into NFT give access to the assets in transparent manner.
Scarcity - NFTs have unique feature that makes it different from other cryptos. NFTs are Scrace and its availability is transparently displayed in the network.
Verifiability - As the system is transparent, the transaction between gamers and developers are verified.Hence both have the complete knowledge about the transactions.
Benefits of our NFT Gaming Solutions
Although many NFTs utilize the Ethereum blockchain, We also provide NFTs on several other networks, such as TRON, EOS, and NEO. The major benefits of our NFTs gameplay include:
- Developing NFT games creates huge revenue generating oppurtunities
- Ownership: NFTs in gaming allows players ownership of their in-game assets instead of the game developer. Through blockchain technology, gamers can save in-game purchases or sell them to other players.
- NFT Marketplace for Game attracts huge range of audience
- Provable Scarcity: Collectors value rarity and authenticity, and the scarcity of in-game NFT purchases is provable through the immutable records embedded within a NFT's underlying blockchain network. This distributed public ledger validates the number and uniqueness of each NFT as well as its ownership history.
- Facilitates rewards for gamers in NFTs
- Interoperability: Decentralized NFT games exist on independent blockchains that act as the backend framework for other interconnected games. As a result, the game assets represented by NFTs can be designed to be interoperable over different environments.
- Listing game assets in NFT marketplace drives huge attraction over the assets as well as the marketplace
NFT Gaming Platform Development Company
We Gamesdapp is a Pioneer Company in developing Cryptocurrency and
Blockchain Game Development
provides white-labeled NFT marketplace solution to meet your NFT requirements. Our NFT gaming platform development solution creates a realistic gaming experience with non-fungible tokens.
Our NFT Marketplace for Game can be built on all the following networks- Ethereum, Hyperledger, Open Chain, Multi-chain, Stellar etc,.
Our NFT Solutions in Gaming includes,
Action Games

Adventure Games

Arcade Games

PVP Battle Games

Board Games

Casino Games

Card Games

Fantasy Games

Racing Games

Sports Games etc
Some examples of NFT Game Projects
1. Blockchain Heroes– It is an original trading card series.
2. Decentraland– In this game the players are allowed to buy the virtual world owned by the users.
3. Prospectors.io– Blockchain-based game, where the owned assets by the players are given to them in the form of blockchain itself, and players earn NFT based on their gameplay.
4. Gods unchained– It is a form of digital collectible card game, where the cards are in the form of NFTs that can be bought and sold freely.
5. CryptoKitties– It is the famous NFT game that includes bree
ding and collecting cats. These digital cats took NFTs to the mainstream with each token having distinctive "cattributes".
Efficient Features of our NFT Gaming Platform
Security is a prominent feature in the NFT gaming platform regarding the transaction of tokens in the marketplace.
Transparency - ensures a bug-free payment process to have safe transactions.
Smart Contracts - signing of digital agreement to prevent fraud activities and eliminate the intermediaries for no commission fee.
Decentralization - Decentralized NFT platform enables all data to be copied and distributed to various blockchain networks. NFT platform's network updates its blockchain whenever a new block is introduced
Payments - Instant payments can be done in the NFT marketplace without the need of personal information or card details to access this platform for trading.
Why Gamesdapp for NFT Gaming Platform Development?
Gamesdapp offers end-to-end non-fungible token development services and solutions globally. Our dedicated blockchain developers specialized in offering customized token with an innovative platform as per your business that helps you to build your own non-fungible token. We have a professional set of NFT game developers expertize in developing NFT token development and NFT Gaming Platform Development.
Realistic Gaming Platform

Easy Deployment

Customizable NFT Gaming Platform

AR/VR Integration

Automated listing in NFT marketplace

Exclusive NFT token creation

Robust platform

24/7 support assistance
List of NFT Games Clone that we offer,
Want to hire NFT token developer for your own project?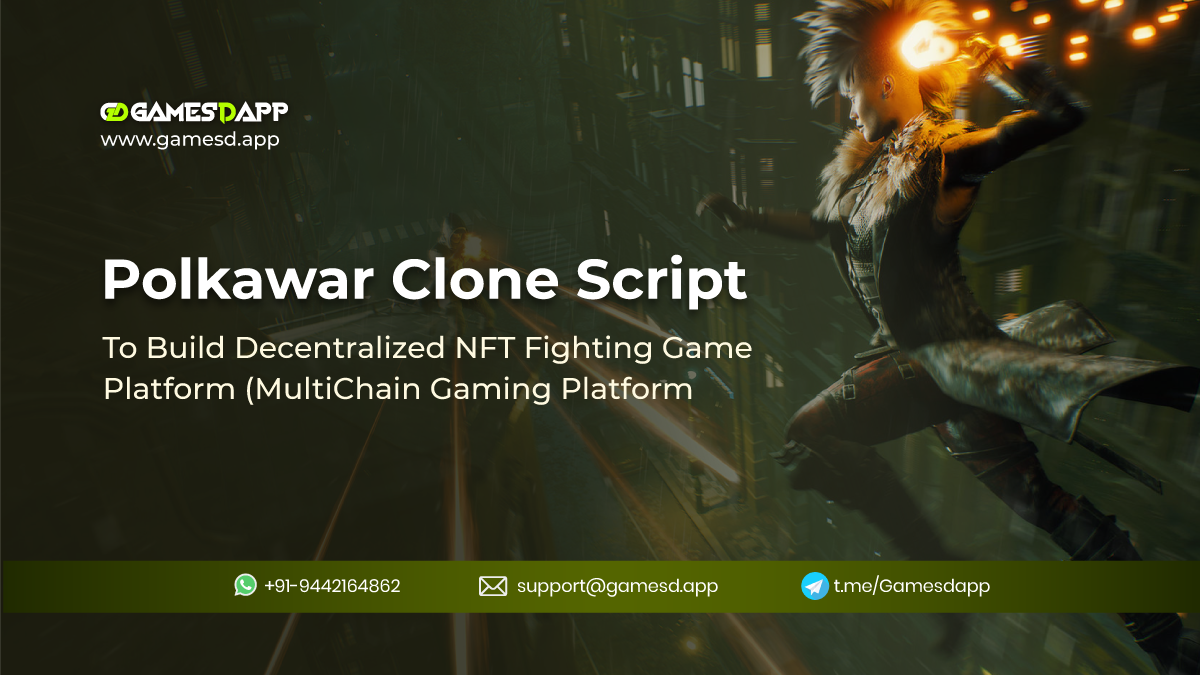 NFT Games Clone
Gamesdapp Offers a fully functional, ready-to-launch Polkawar Clone Script with customizable gaming functionalities as you desire. Schedule a Free Live Demo!...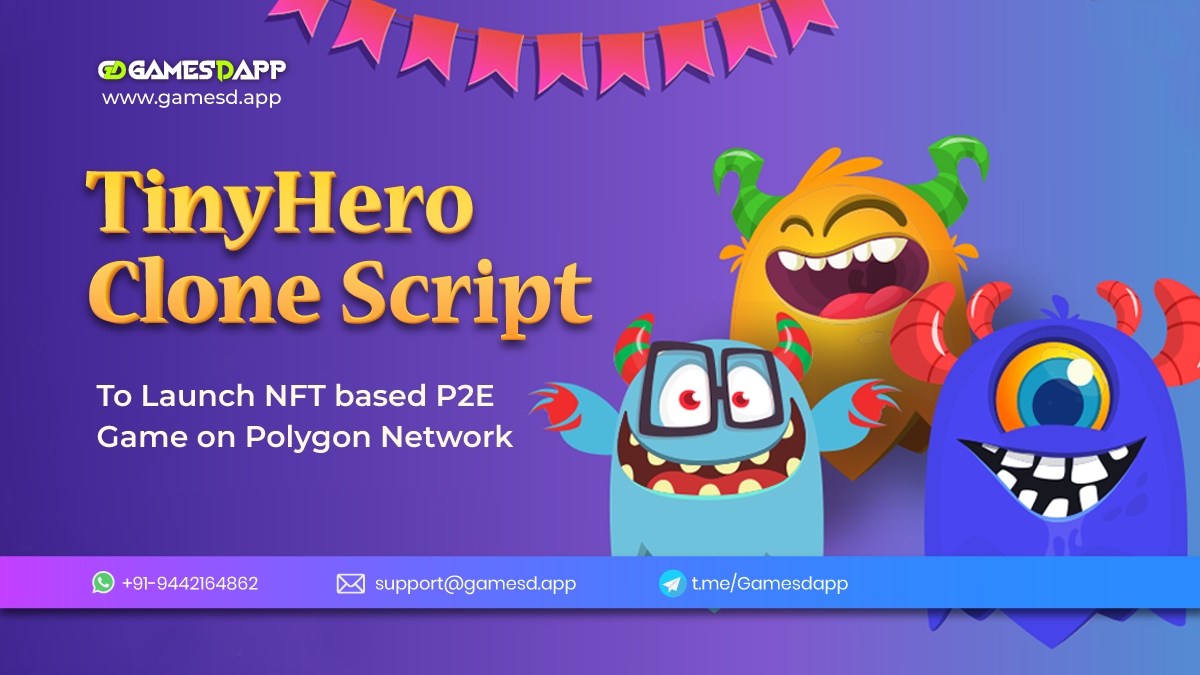 NFT Games Clone
GamesDapp is proud to announce the debut of our Tinyhero NFT Clone Script, through which anyone can able to launch their own Blockchain-based NFT Game Platform....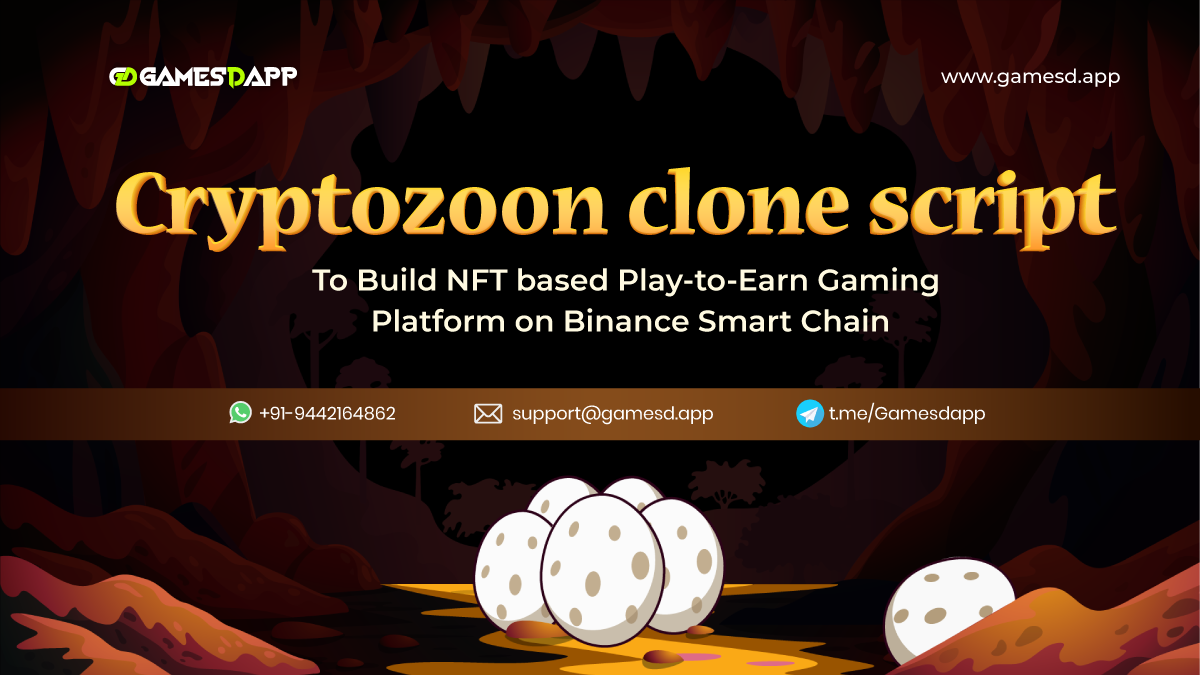 NFT Games Clone
GamesDApp provides Cryptozoon Clone Script with various features To Build an NFT based Play-to-Earn Gaming Platform on Binance Smart Chain....