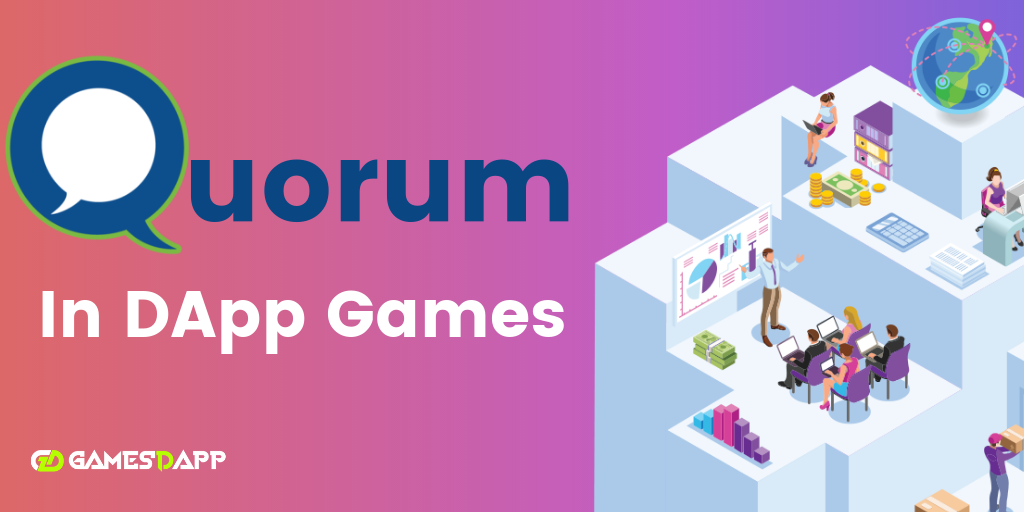 How to build DApp Games using Quorum blockchain?
Quorum is a type of blockchain platform based on ethereum. It supports in private transactions and private contracts and used in various consensus algorithm. Quorum provides high-speed processing and performance when maintaining transaction details. It uses powerful smart contracts to ease the transaction within the blockchain. Quorum uses a different approach when it comes to consensus algorithm and it utilizes Istanbul BFT and Raft- based models for better fault tolerance. It apporach smart contract in their unique way. Once the quorum smart contract is set as a private then its hard change as a public. Quorum is currently uisng LGPL-3.0 that is similar to ethereum.
Features of quorum in blockchain
Quorum blockchain platform literally offers a lot of advantages which can help to use it easily let's see those things one by one
Confidentiality and Clarity: Confidential is an asset of every blockchain solution. Here smart contract plays a critical role in the customization. quorum understand it and bit both network-wide clarity and transaction-level privacy. And each transaction is valid by a smart contract. In addition, quorum used zero-knowledge security layer to protect private transaction without any compromise. Because of a private smart contract working only by the third-party regulators.
Throughput and Performance: Important to realize here performance has a strong suit for quorum platform. It performs a thousand transactions per second without any interaction. Also, it maintains the transaction speed with smart contract. It utilizes quorum-chain RAFT consensus algorithm to assure better performance.
Acknowledgement and Governance: Each transaction needs proper acknowledgement. Quorum does that to ensure proper transactions between groups. And governance also used smart contract based tool to manage everything. Powerful cybersecurity is using to build these tools.
Components in Quorum
Three main components are takin a prominent part in quorum such as quorum node, transaction manager and enclave.
Quorum node: Quorum node is designed to the lightweight fork of Geth. Moreover, it comes with a lot of various modifications to make it work with quorum blockchain. Here, proof of work consensus algorithm has been replaced with "quorum chain" algorithm. P2P is only allowed the authority nodes. The private transaction is managed by blockchain validation logic and the state Patricia allows both private and public state. Gas has been removed and it does not require in quorum blockchain.
Constellation
Constellation is another component in quorum blockchain architecture. It manages the transaction process and enclave. It has the potential to work in other applications in every possible way. The transaction manager is responsible for transaction security and assures the data is authorized during the process. It has the quality to store, access and exchange transaction but it has prohibited to access sensitive private keys. These keys are kept safe throughout the process.
Enclave expedite various cryptographic techniques such as participant authentication, transaction accuracy and other key functions. Entire operations are a focus on scalability.
Quorum in DApps
Are you interest to invest in quorum then creating dapp games is the tremoundous way to invest. The main advantage of Quorum on game is that the decentralized network removes the transaction fees and increases the transaction speed. A gamer can buy tokens on smart contract standard using real currency and store it securely in the wallet.
How gamesdapp plays here?
Launching a game on quorum helps to achieve clarity, data immutability, making games fair and trustworthy. GamesDApp is the right platform to build your own games on DApp. We render exclusive Dapp Game Development Services and have expert game developers to render excellent output.Engage with us to know more about dapp games.
If you have any further queries, feel free to ping us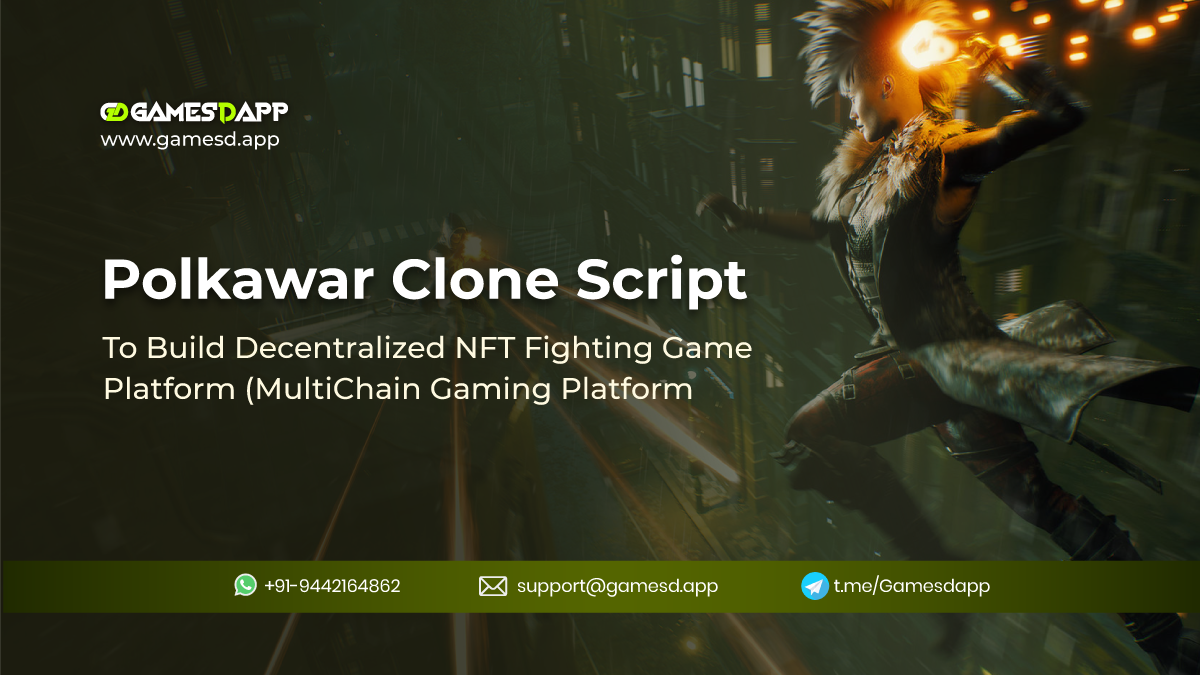 NFT Games Clone
Gamesdapp Offers a fully functional, ready-to-launch Polkawar Clone Script with customizable gaming functionalities as you desire. Schedule a Free Live Demo!...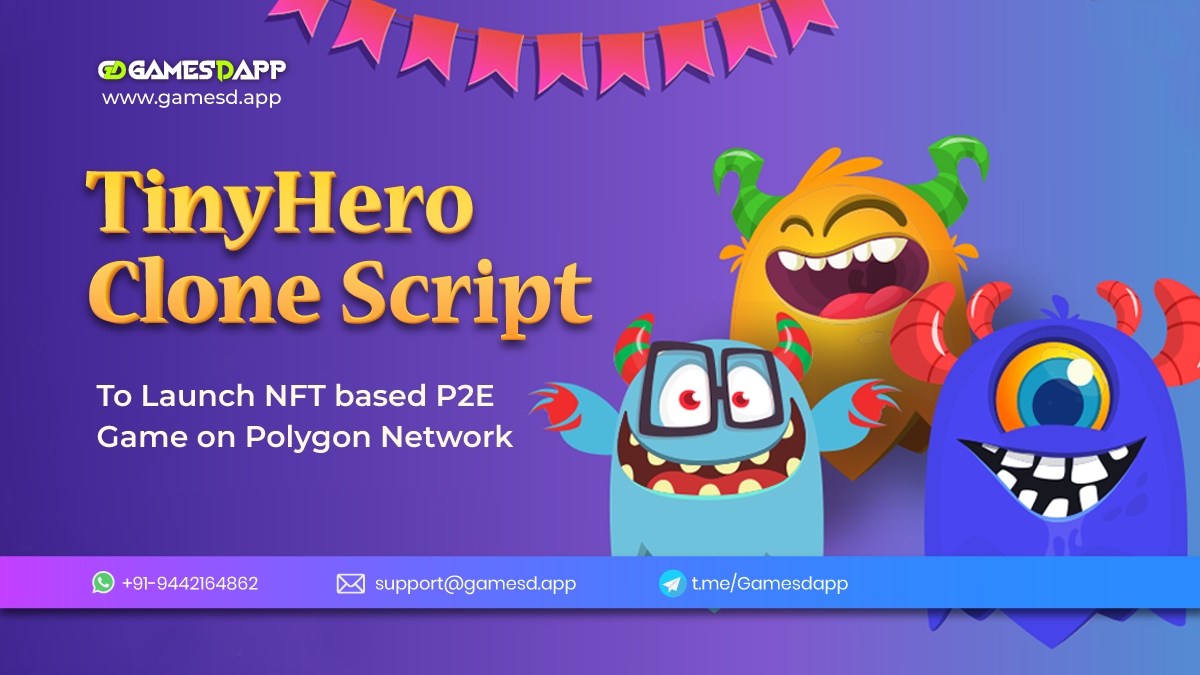 NFT Games Clone
GamesDapp is proud to announce the debut of our Tinyhero NFT Clone Script, through which anyone can able to launch their own Blockchain-based NFT Game Platform....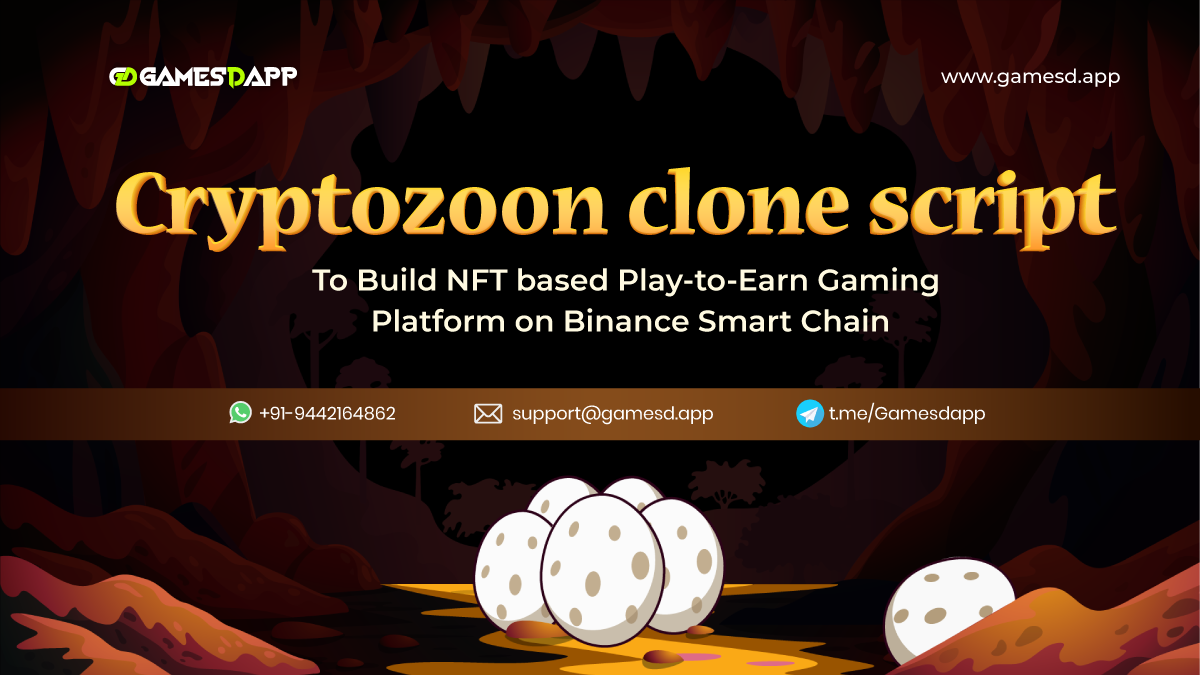 NFT Games Clone
GamesDApp provides Cryptozoon Clone Script with various features To Build an NFT based Play-to-Earn Gaming Platform on Binance Smart Chain....