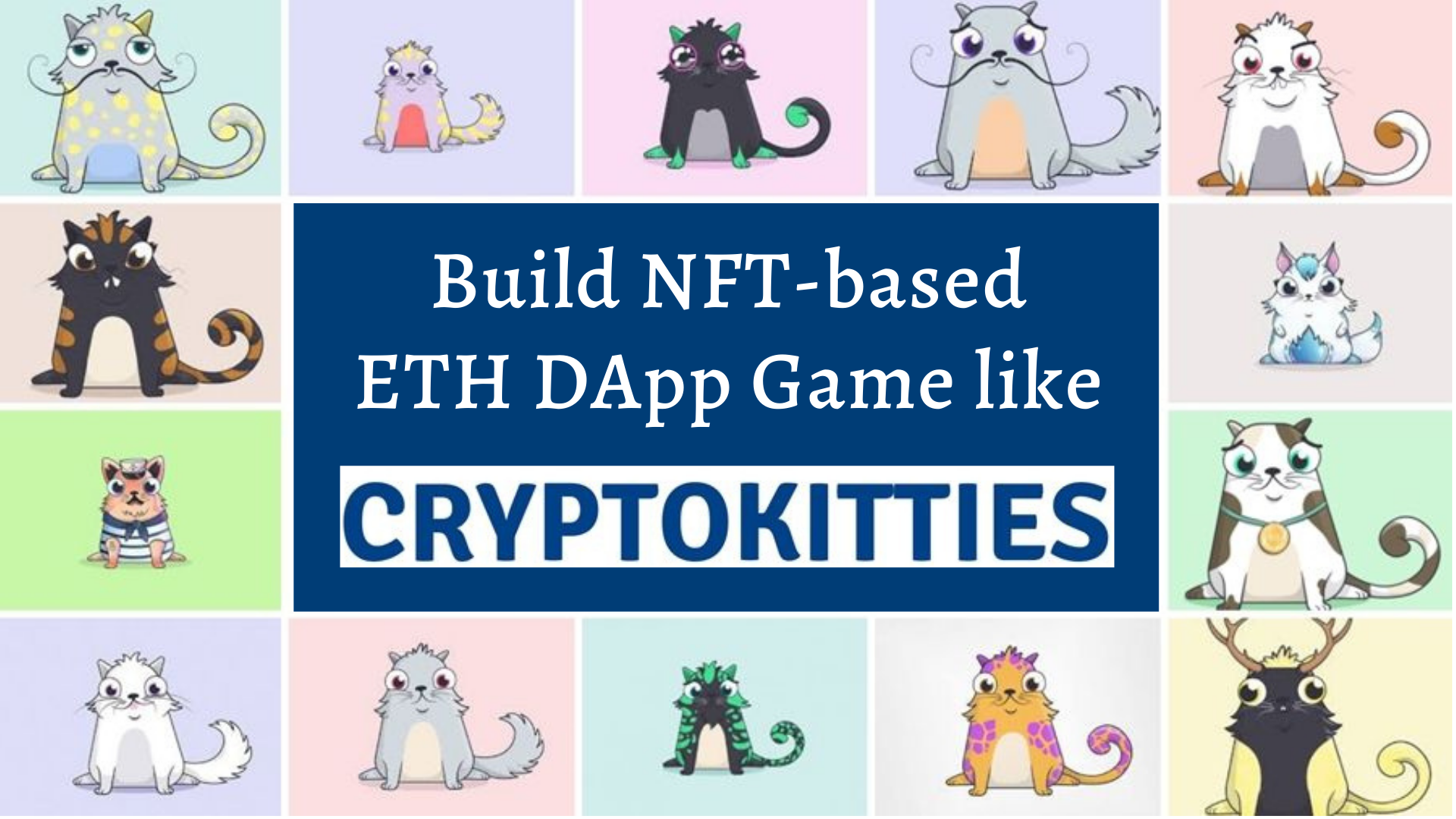 Home
>
Blog
>
NFT Games Clone
> Cryptokitties Clone - To Build Ethereum Blockchain Powered NFT Game like Cryptokitties
Cryptokitties Clone - To Build Ethereum Blockchain Powered NFT Game like Cryptokitties
People are aware that blockchain technology is a new ideal for information exchange, and NFTs are a key building block in a new, blockchain-powered digital economy. Thus creating different gaming projects using NFTs as collectible and tradable items have a colossal opportunity.
One of the first NFT projects to gain significant attraction was CryptoKitties!!
Cryptokitties Clone
Cryptokitties Clone is a website clone of an existing gaming platform - Cryptokitties, that helps to start your own gaming website rapidly with popular and unique features at minimal startup cost.
Gamesdapp as a prominant
NFT Game Development Company
furnishes Cryptokitties Clone built on Ethereum blockchain that allows players to collect, breed, and exchange virtual cats. These virtual cats moved for millions of dollars, and some of the rare units were sold for hundreds of thousands of dollars each.
Crypto kitties where players can buy, breed and trade virtual cats. Cryptokitties is based on NFT token and kitties can breed as well as trade on open marketplaces. Every kitty has different from other kitties. crypto tokens is a kind of virtual token which is represented as an asset or utility. Cryptokitties is an online game hit the blockchain gaming world with the token which is utilized in many ways.
In this game etherem blockchain network act as a non-fungible token. Without the user's permission, no one can transfer the information to others. Here they are using ERC721 standard to trace the crypto kitty.
How to play Cryptokitties :
Before you start to play with CryptoKitties, you need to buy some Ethereum (ETH). The easiest way to do this is with Coinbase, as you can quickly buy some using your bank account or debit/credit card.
Once you have bought Ethereum(ETH), now you need to install a virtual wallet called MetaMask. This is the wallet which is compatible with the CryptoKitties platform and it will allow the users to buy, breed and sell cats.
The MetaMask wallet is simple to use and you can even install it as a Google Chrome extension! Once you install MetaMask, You can able to transfer your ETH into it and play with different games. You can access the wallet from somewhere else with meta mask.
Cryptokitties like NFT marketplace Development
We create Cryptokitties like NFT marketplace where you can buy, trade and sell them. Firstly, Generation-0 cats are mentioned as most valuable, there will only ever be 50,000 of them. These are owned by the developers of the platform, so when they sell the kitties, they keep all of the profits. As a further note, the developers also make a 3.75% profit on each and every now-Generation-0 transaction which happens in the marketplace.
In addition, the marketplace is very similar to eBay as you can see a long list of CryptoKitties available to buy. The currencies are used to purchase them is Ethereum (ETH). Each CryptoKitty is priced differently and it will depend on how rare they are.
Once you decide to buy one, then CryptoKitty token will be directly sent to your ERC-271 wallet, so it's simple to use. If you decide to sell your CryptoKitty, you can fix how much ETH you need to sell it for. Once somebody buys it from you, the ETH will be sent directly to your wallet.
As the game became more and more popular, due to this, transaction times were slowing down. To solve this problem, the developers decided to increase GAS fees. Then the people didn't have to wait a long time before their CryptoKitty transaction was completed. So now you have basic details of how the online marketplace works.
Security Features of our Cryptokitties Clone
Built in integrated wallet

Versatile payment options

Auto withdrawal option

Multi lingual practice

Liquidity Management

Advanced CMS

2 factor Authentication
Genetic algorithm in cryptokitties
The genetic algorithm is an optimization technique used to resolve nonlinear optimization problems. It works in the way biological genetics works. It starts with an initial generation of solutions which have been tested against the objective function. The using bio-inspired algorithm then generates subsequent solutions from these parent solutions for operators like selection, mutation and crossover.
Cryptokitties used Genetic Algorithm to create a new kitty. It used crossover mechanism to "sire" a child genome using two-parent kitties. This child genome is used to bring out a new kitty.
How to Build NFT- based game like cryptokitties on ETH Blockchain?
Reach some online game development company who created games with a smart contract at an affordable price. Choose the best
dapp game developers
to build your own NFT games with the latest technology stacks. Be aware to choose the trustwrothy company like gamesdapp.
White label Cryptokitties Clone App
If you are looking to launch an absolute NFT Gaming platform like Cryptokitties, but doesn't have enough time and money to develop a tailor made solution? Then you have reached at a right place!!
We offer White label Cryptokitties Clone App submerged with all the required trading functionalities and necessary features. With our Cryptokitties Clone App you can also create your own avatar on Ethereum Blockchain with on-demand customizations in the features, functions and UI of the platform as per your specific requirements. This Cryptokitties like NFT Marketplace creates an complete trustless NFT trading option improved by smart contracts on ETH blockchain, that helps to trade NFTs on the platform without the risk of losing funds.
Features of our Cryptokitties Game Clone
Smart Contract - Built on the Ethereum blockchain (ERC721), therefore, the users have their own virtual asset in a safe and secure way.
Customized Avatars - Can create your own avatar with each having its own unique appeal and distinguished visual gamification.
Clock Auction - Sellers can able to fix the highest opening bid, and the minimum closing bid and also the time frame of the auction.
Advanced Search Bar - Powerful search bar loaded with intuitive filtering elements
Breed Your Own Avatar - Can breed 2 avatars to vet a unique offspring to buy ,sell or keep it as a collectibles
Mint Your Kitty - Blockchain will allow to create their own custom art to create a host of cryptoavatars and increase collaboration with the community
Why Choose us for Cryptokitties Clone Development?
Gamesdapp is the company who provide online games with blockchain technology. We are the one who provides decentralized games with innovative ideas. Our game developers have a big quality to build a NFT game platform like crypto kitties, horizon blockchain games and make sure to satisfy the user requirements. We provide,
- Build with well experienced blockchain game developers
- Complete decentralized platform
- Comprehensive cutomization
- Multiple platform operations
- Secure, transparent and scalable platform
- Cost effective solutions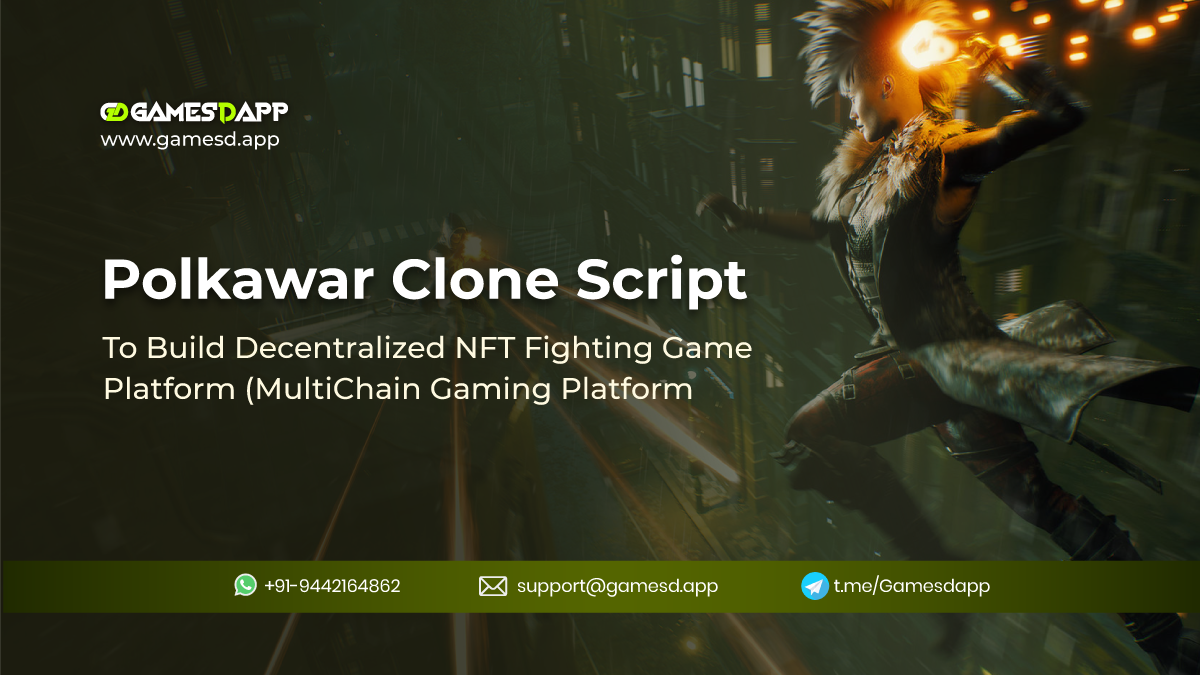 NFT Games Clone
Gamesdapp Offers a fully functional, ready-to-launch Polkawar Clone Script with customizable gaming functionalities as you desire. Schedule a Free Live Demo!...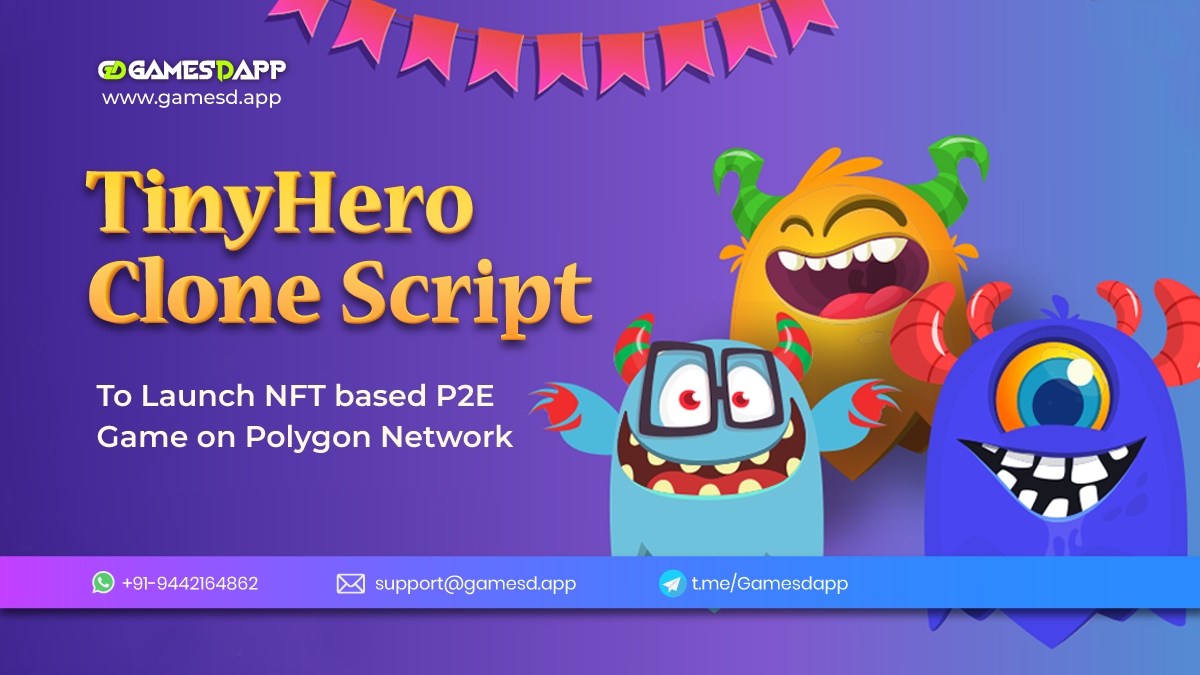 NFT Games Clone
GamesDapp is proud to announce the debut of our Tinyhero NFT Clone Script, through which anyone can able to launch their own Blockchain-based NFT Game Platform....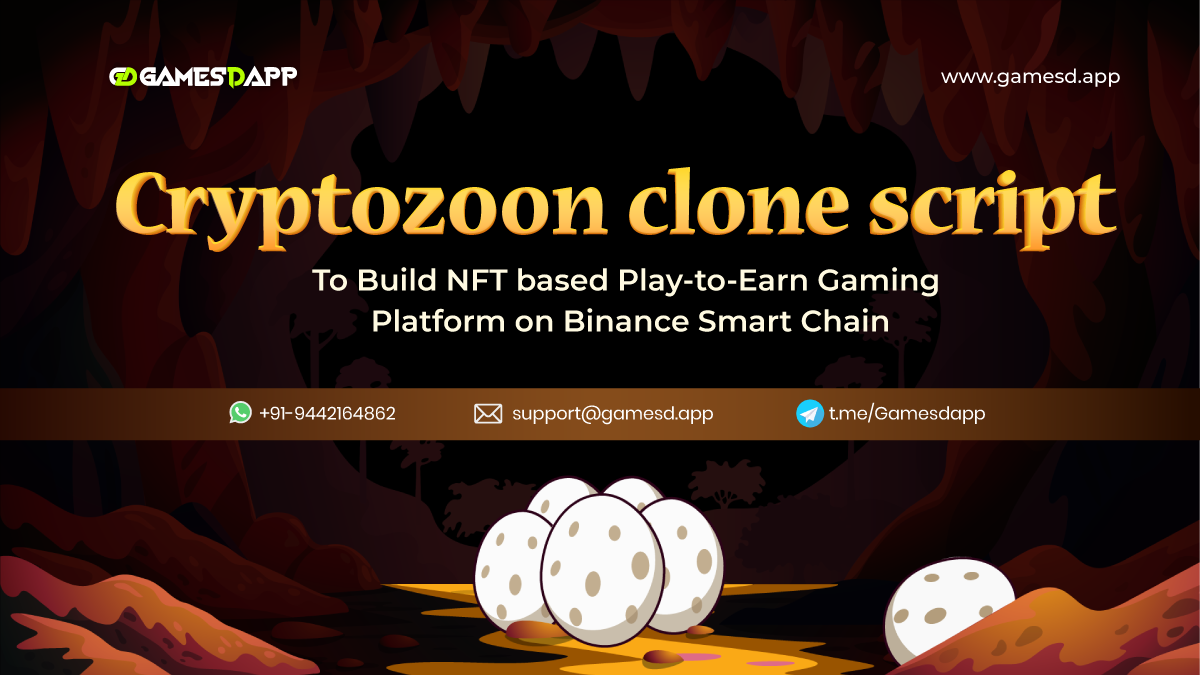 NFT Games Clone
GamesDApp provides Cryptozoon Clone Script with various features To Build an NFT based Play-to-Earn Gaming Platform on Binance Smart Chain....