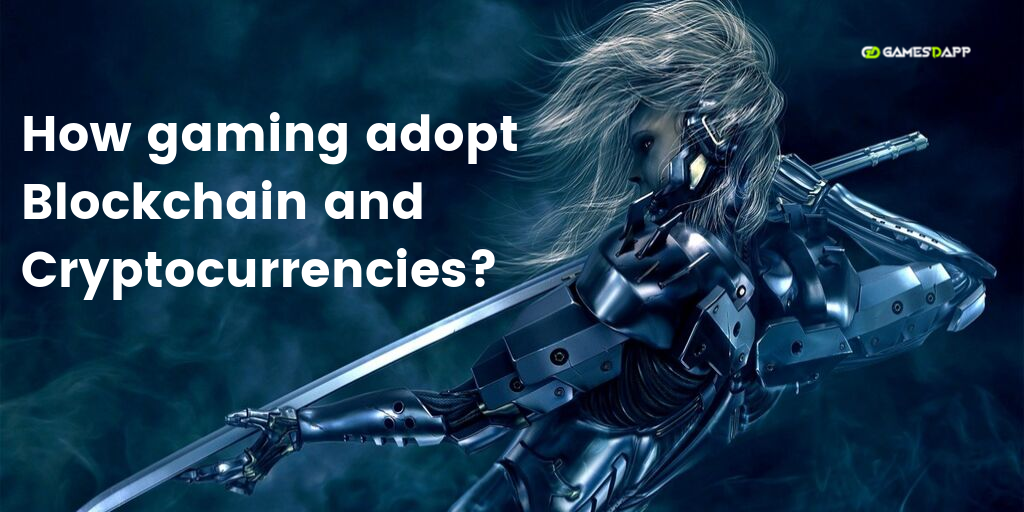 How gaming adopt Blockchain and Cryptocurrency?
Game developers are building the games with own virtual currencies, driven by the crypto gamers. Nowadays games can create with the in-game currency then the players can earn, buy and sell. Generally, gamers are offered some items and gifts are promoted within the game for the players to spend money. The rise of blockchain games where the players are popularised with 'tokenizing' game assets.
Virtual in-game currencies can be tokenized by depending them on a blockchain network and attributing value and existence to them in their right. The blockchain technology used to create a cryptographic accounting system for the game token, gamers can able to buy an asset, sold and even trade them in outside
Crypto usage in online gaming
With an immediate real-world value, gamers can get virtual currencies. creation and the monetization of new digital micro-economies within games, players and gamers rewarded in this way. This is a great idea for the business and to play more. The opportunity to play online video games and earn digital money.
Gamers are starting using digital currencies in every game with the effect of this the use of blockchain and cryptocurrency will also increase. This is the finest way to earn cryptocurrencies for crypto lovers. This is the way to balance their crypto coins.
How blockchain place in computer gaming?
Some latest platforms with revolutionary video games with powerful applications which includes streaming applications. Many people believe that the ownership of assets of decentralisation to blockchain games in the world of cryptocurrencies. Blockchain can bring better security with new opportunity and also incentives for gamers.
Cryptocurrencies and in-game payments
The latest issues with the asset tokenisation on the blockchain are the needs for custom tokens, that may lead to a lot of variation crosswise multichain and platforms for individual users. This will in no doubt have a forthright impact on the adoption of such assets, which are user-owned and tradable peer to peer, and which is likely to make merge into mainstream games much more progressive than the blockchain community may like.
Also, both game and out, payments for game virtual currencies and in-game content like eddies in cyberpunk which act as a backbone for blockchain networks and cryptocurrencies wallet as the industry evolves.
What limits the scalability of blockchain?
Consensus protocols have a critical needs for validation of transaction in existing public blockchain(Ethereum, Neo, Ripple, Bitcoin etc.): each transaction has been validated while participating every node on the network, and the transactions are stored in the ledger, and each node must maintain the copies. These needs are what imparts, blockchains to their key characteristic-"decentralized"
In a decentralized system, then number os transactions which increase network and to process and stores which also increases. The data in each transaction should be travel more before storing and validating by every node on the network when the nodes on the network increases. This makes the blockchain scalability reduces the network size increases. Public blockchain consensus protocol, compelled to pick the decentralized over high transaction throughput.
Moreover, approximately 900+ dapps are built on the ethereum network. Transaction throughput about 15 transactions per second. Ethereum has a powerful capability to handle the current transaction volume and capacity to manage the future expected transaction volume. Finally, the blockchain network is barely scalable than others, blockchain technology slowly enter the gaming industry to show the effect of the latest technology.
How blockchain works in the gaming
The gaming investors continue to show their interest in blockchain games and they are also treasure trove the value of blockchain platforms. In-game assets are stored safely in the encrypted blockchain network. smart-contract rescuing from the third party interaction in the transaction. Blockchain technology is the solution for gaming industry fraud and records all the transaction which is happened. This Presumably triggers the gaming industry to the next evolution. And finally, the massive adoption is the only thing which saves the cryptocurrencies.
Blockchain game development
If you got an interest to build a blockchain game. If yes, you are in the right place to build your online video games with the latest blockchain technology. Our qualified expects to make your game more unique and innovative. Ping us to get more details to build blockchain games.
If you have any queries feel free to contact us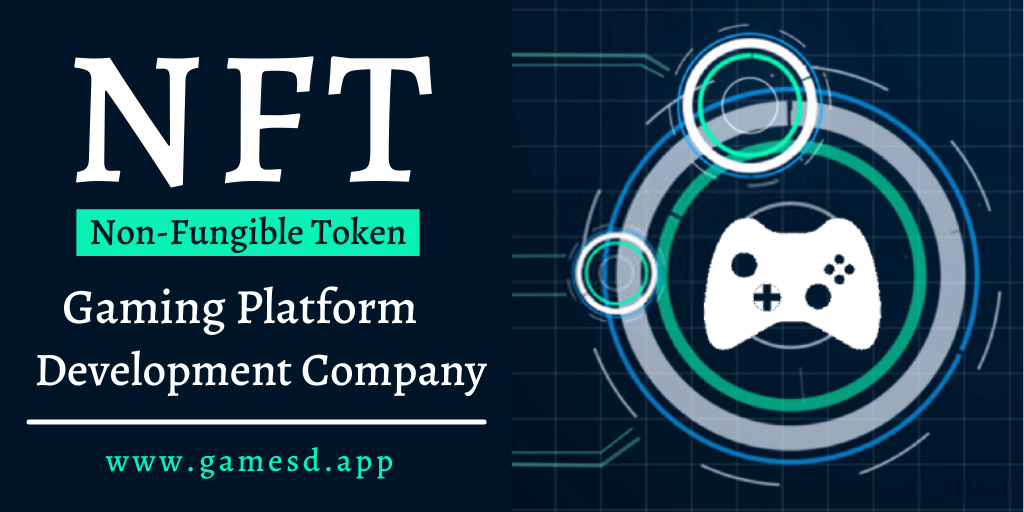 Game Development
Gamesdapp offers end-to-end non-fungible token development services and solutions globally. Our dedicated blockchain developers specialized in offering customized token with an innovative platform...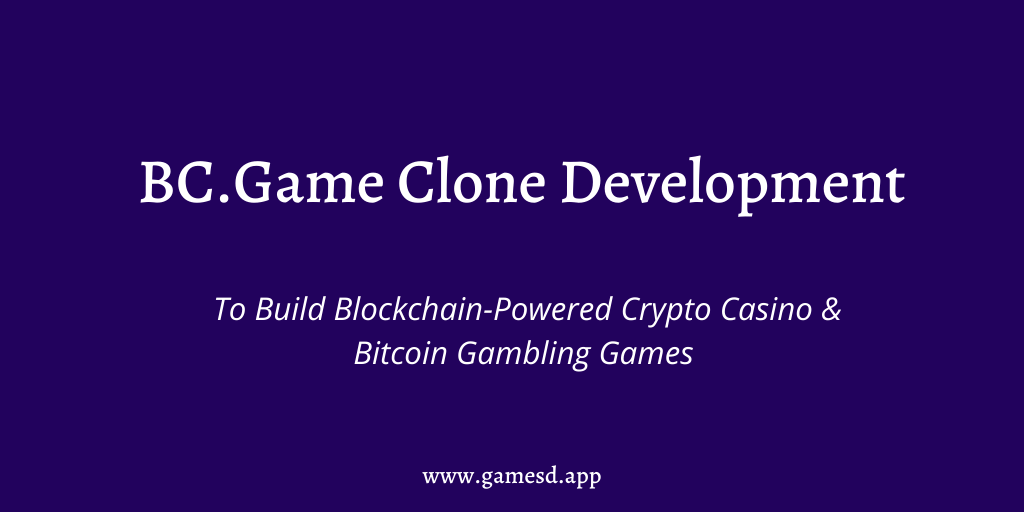 Game Development
Gamesdapp is a leading Blockchain Game Development Company helps to design and develop a custom crypto casino game website and application like BC.Games...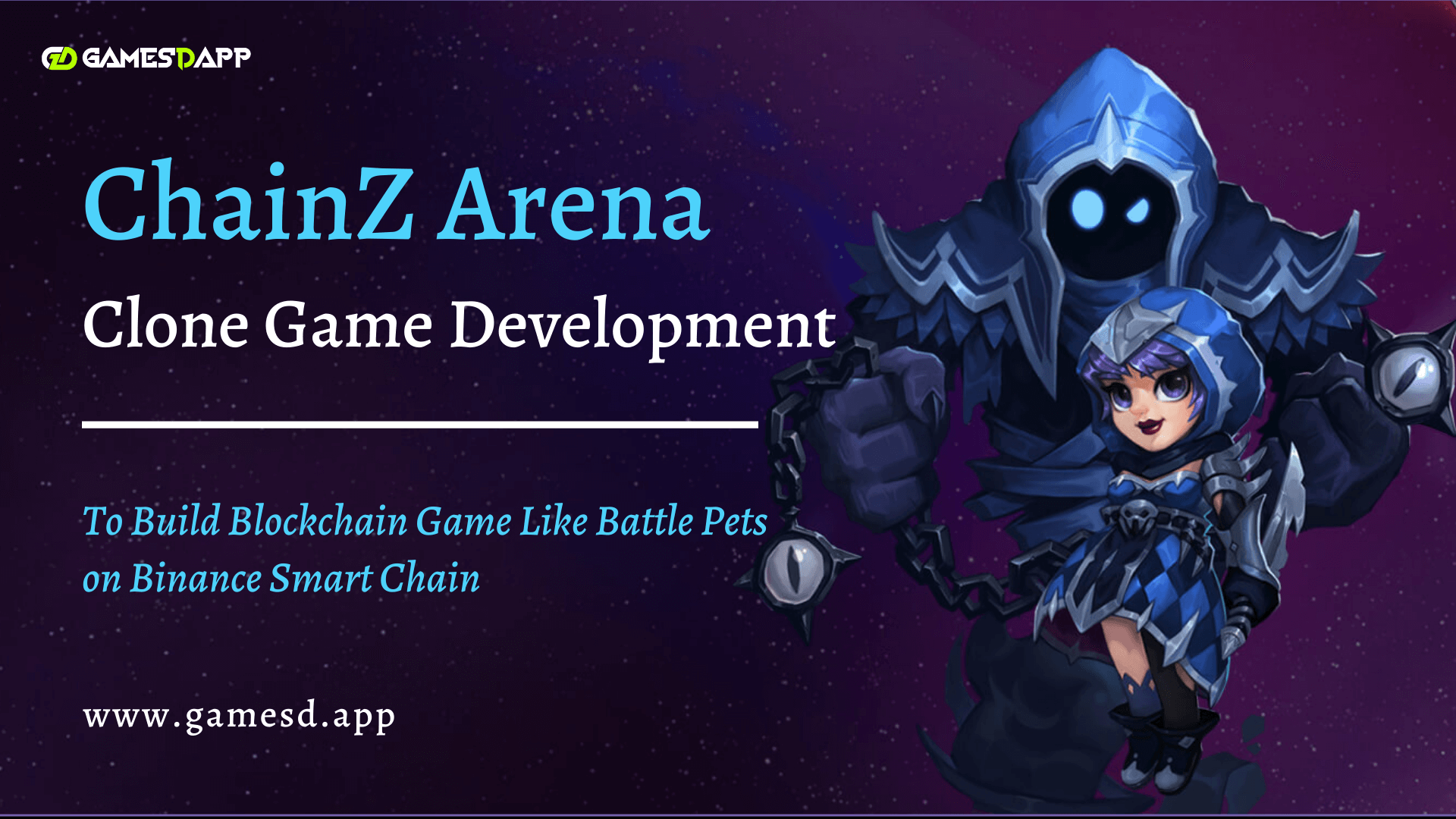 Build Dapp Game
Gamesdapp assists you to build your own Blockchain Game Like ChainZ Arena on Binance Smart Chain....