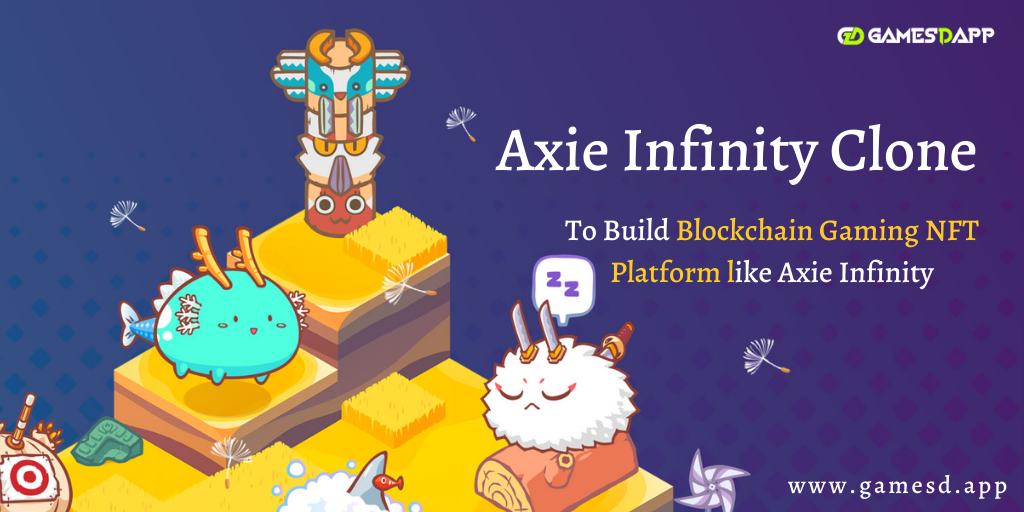 Axie Infinity Clone - Build Blockchain Gaming NFT Platform like Axie Infinity
NFTs are a craze in the current cryptocurrency economy. Hence there is a list of the most popular NFT games that allow you to earn cryptocurrencies while playing online. Crypto collectible games have gained immense popularity in recent years. some of those games include - Axie Infinity, Sorare, F1 Delta Time, CryptoKitties, Evolution Land, Gods unchained, My Crypto Heroes, Crypto Dynasty etc,.
We Gamesdapp, helps you in developing the above NFT gaming projects tokenizing their game assets, making them usable in-game and tradable as crypto-collectibles.
In this article, you can know how to build a popular NFT marketplace exact to Axie Infinity
What is Axie Infinity?
Axie Infinity is a blockchain-based digital pet universe inspired by pokemon, where players can earn tokens through playing games. In this game the players can battle, collect, breed, and build a kingdom for their pets exactly same as CryptoKitties.
Axies are non-fungible tokens that represents cryptographically unique characters that cannot be replicated. Like Pokémon, they are born to battle. While Axie is not just a game, it has built a active social network, avid community, and emerging jobs platform due to the play to earn opportunities.
In short, the game is about battling fierce (with adorable) pets called Axies and earning cryptocurrency rewards, collecting super rare Axies with limited edition skins, building a land-based kingdom where you can associate with friends and fight for control of resource nodes.
Axie Infinity Clone
Axie Infinity is a ready-made digital trading gaming platform built on Ethereum blockchain where players can breed, raise, battle and trade adorable digital monsters called Axies. Gamesdapp provides Axie Infinity Clone Script that is embedded with features and functions of the NFT Gaming Platform - Axie Infinity. This Axie Infinity Clone Script can also built on Binance Smart chain, EOS as well as TRON as per your wish that helps you to launch your own NFT Gaming Platform to trade non fungible tokens. These NFts in Axie Infinity uses ERC721 standard, that can be used within games to give players exclusive rights or opportunities.
Axie Infinity Tokens
Axie Infinity Shards (AXS) - AXS is an ERC-20 token that holds two main functions. Firstly, tokens are used to reward the users for interacting with the Axie Infinity platform, at the same time encourages the users to hold on to the AXS tokens to claim further rewards.
The major use of the Axie Infinity token is to maintain the decentralized governance of the entire Axie Universe. Axie Infinity is considered to be the first truly decentralized game owned by the players.
Axie Infinity Shards (AXS) acts as a glue that binds all Axie community members together. The holders of AXS will able to claim rewards if they stake their tokens, play the game etc,. Players can also earn $AXS when they play various games within the Axie Infinity.
Staking
Players can lock up their tokens to receive newly created AXS. Stakers will also be required to vote and play to earn rewards.
Payment
AXS will be accepted as currency within the Axie NFT marketplace. AXS may also be used for participation in certain sales/auctions.
Governance
In early 2021, the Community Treasury will go live and begin to receive revenues generated by Axie Infinity as well as a portion of staking rewards. This treasury will be governed by AXS stakers once the network has become sufficiently decentralized.
How to play Axie Infinity?
The Axie Infinity work like this:
Each user needs to have a compatible wallet to store their Axie Infinity NFTs and related tokens. Trust Wallet can be used for this
Players must either buy 3 Axies from the marketplace with ETH to play, or three eggs which then hatch into Axies.
Each Axie is unique, with its own stats and looks. They can also battle against other Axies to win Small Love Potion tokens (SLP). These tokens can also be gained through an adventure mode, where players battle against the environment.
Axies can breed to spawn new Axies. To perform this function, players need differing amounts of SLP.
Axie Infinity Shard tokens (AXS) can also be purchased to stake and take part in governance votes.
How to earn?
The birth place of the Axie Infinity is Vietnam.
Axie Infinity rewards players with ERC-20 AXS (Axie Infinity Shards) tokens.
There are multiple ways to make money with Axies. For new players - the most common method is to earn utility token, small love potion (SLP), and selling it via a liquidity pool at the decentralized trading platform, Uniswap.
Axie Infinity Marketplace
The Axie Infinity ecosystem is entirely owned by the players. These players can transact their own in-game assets and NFTs for digital currencies. To begin, every player needs to have at least 3 Axies.
Unlike many other NFT Marketplaces, Axie Infinity Marketplace will only sells characters and items from the Axie Infinity ecosystem.
Axie Infinity Marketplace Fees
When you make a trade at Axie Infinity Marketplace, a 4.25% marketplace fee is taken from the seller. This means that if you sell an Axie Infinity NFT for 100 USD, you will only receive USD 95.75 in return for it. The remaining part of the sale price is paid to Sky Mavis, the core developers of Axie Infinity, as a commission. However in 2021, all marketplace fees will go into The Community Treasury which will ultimately reward AXS token holders.
As a buyer, the fees you need to consider are the gas fees. There are four separate gas fee that are categorized based on speed — Slow, Standard, Fast and Rapid. This gas prices depend upon the category and nature of the transaction.
The Players can access the Axie Infinity marketplace to buy NFTs like Axies, Land, in-game items etc. While buying these NFTs, users can see different details and statistics, depending on the NFT being bought.
Axie Infinity Marketplace Payment Methods
A few NFT Marketplaces out there can accept deposits and payments via credit or debit card, and some even accept PayPal-deposits.
Axie Infinity Marketplace does not support PayPal or Credit Card purchases. Since it uses the Ethereum network, the transactions are carried out through the use of Ethereum (ETH). The platform recommends the Metamask wallet for smaller transactions or exchanges like Coinbase or Binance for larger transactions.
Axie Infinity Marketplace Clone Development
You can build Non-Fungible Marketplace like Axie Infinity from Gamesdapp!!
We Gamesdapp as a Leading
NFT Gaming Platform Development Company
offers you to build high end robust NFT marketplace with customized solutions. This Axie marketplace clone is a decentralized marketplace where players can view all of the items available within the game. You can view and filter through thousands of different Axies available and buy NFTs like Axies, Land, in-game items or a bundled package.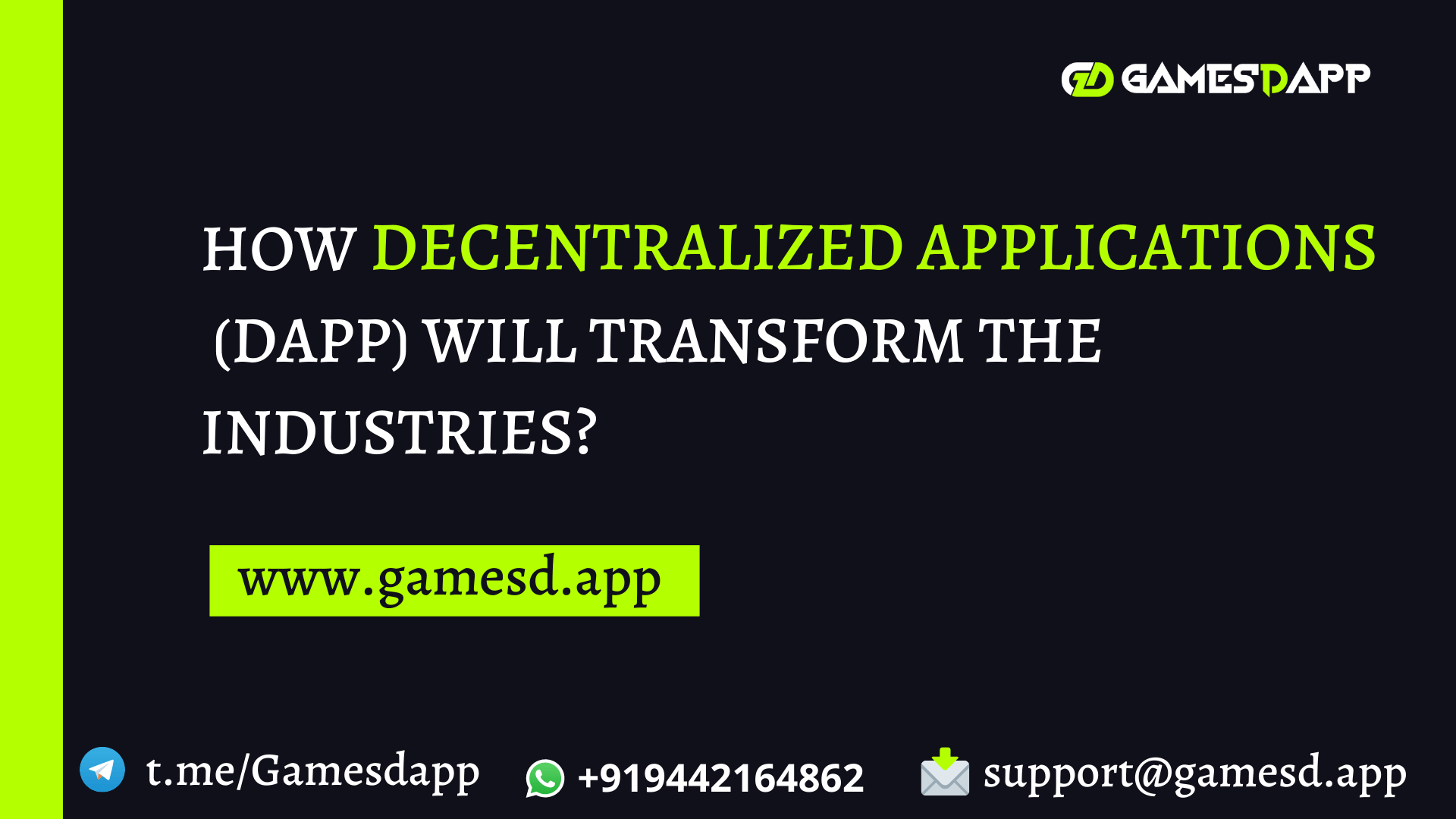 dapp development
Know what is Decentralized Application (dApp) and how Decentralized Applications (dApp) Will Transform the Industries....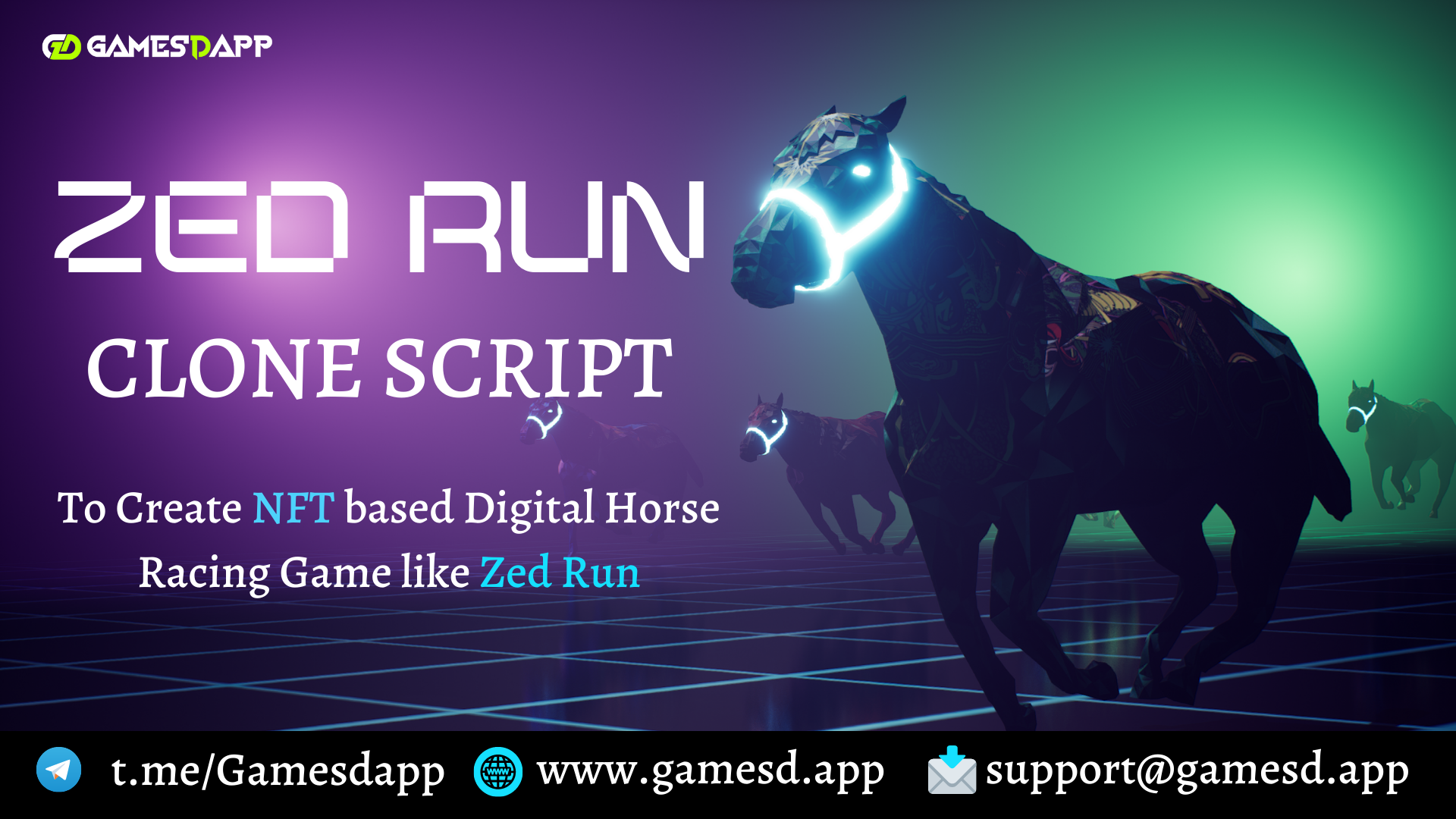 NFT Games Clone
Zed Run Clone Script to create NFT based Digital Horse Racing Game like Zed Run. How to Build & Launch Blockchain NFT Game like Zed Run?...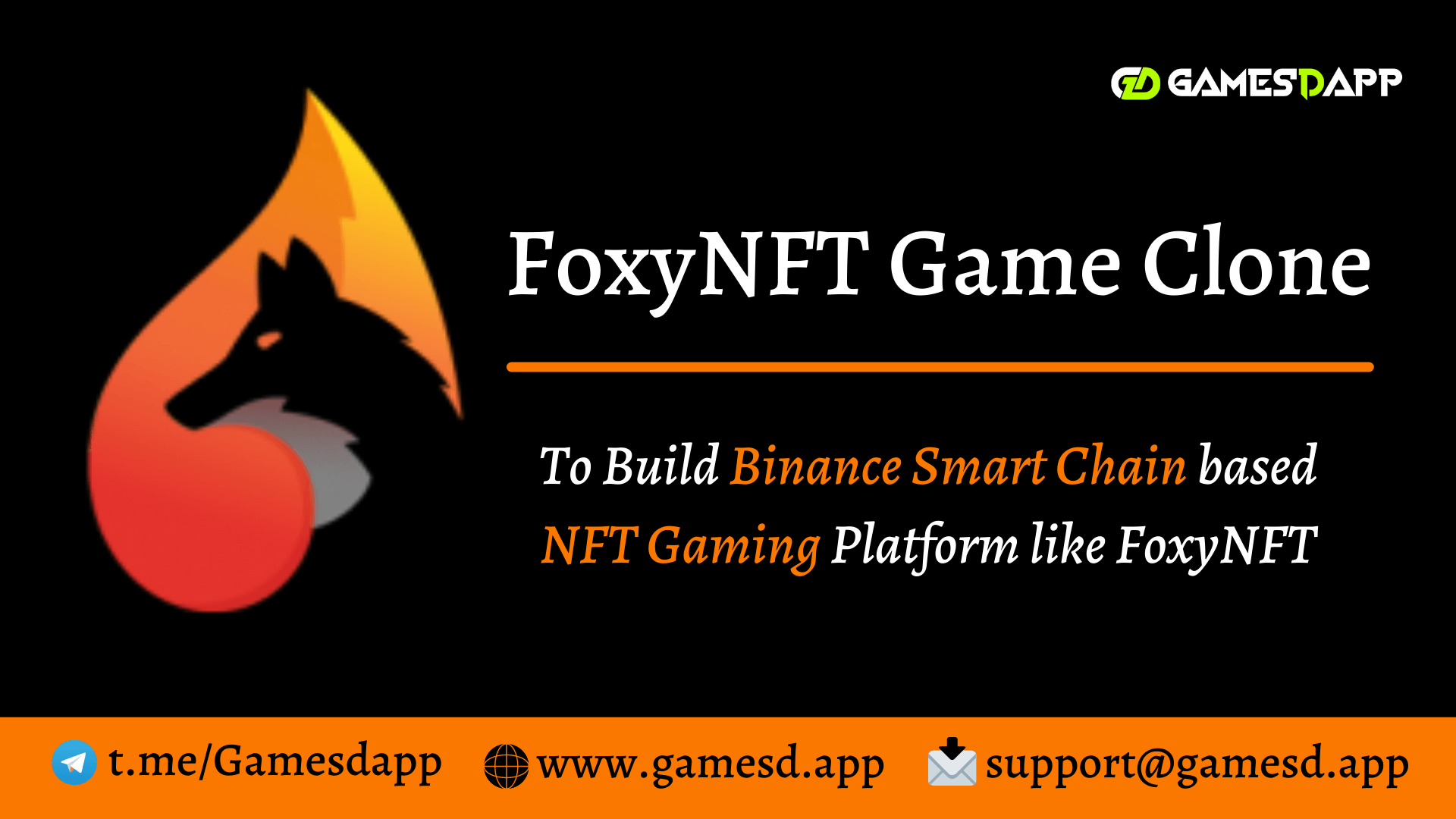 NFT Games Clone
FoxyNFT Clone Script to create NFT Gaming Platform like Foxy Equillibrium. How to Build & Launch Blockchain NFT Game like FoxyNFT?...